Roush Review: 'The Kominsky Method' Is a Meditation on Aging From Chuck Lorre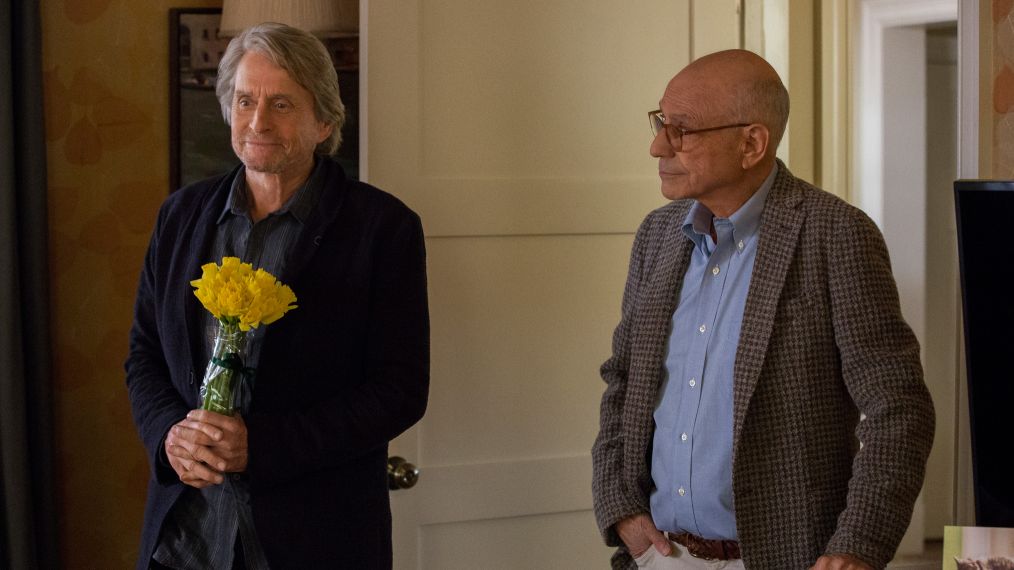 Who could have guessed the spirit of Neil Simon, the masterful comedy writer who passed away this August, would live on through TV jokesmith Chuck Lorre? Having enjoyed tremendous commercial success with his brash CBS sitcoms The Big Bang Theory, Two and a Half Men and Mom, Lorre achieves a deeply personal best in this lovingly crafted, wise and wisecrackingly bittersweet bromance between a legendary acting coach (Michael Douglas) and his powerful Hollywood agent (Alan Arkin).
Both have known happier and healthier days, but as played by these marvelous Oscar-winning actors, they are wonderful companions in endurance, a resilient if cantankerous Odd Couple who refuse to give up the ghost — sometimes literally.
Addressing his rapt class of quirky wannabe actors, Sandy Kominsky (Douglas) declares, "Like God, we must love our creations." And how Lorre loves the bombastic Sandy and his brittle BFF Norman Newlander (Arkin) as he subjects them to the indignities of age: pesky prostates, unsteady libidos, financial blindsides and devastating personal loss.
"So many choices, so little testosterone," Sandy laments while surfing newfangled porn on a tablet. Rewatching Cocoon on TV one night, old-school Norman has to admit, "It's a whole different thing when you're in the demographic."
You may not know whether to laugh or cry (in some of the eight episodes, you'll likely do both), and that's OK by Lorre, who gets even more philosophical than usual in his patented vanity cards — which he calls "pearls of wisdom" — for the occasion.
The generosity of spirit extends to a sublime supporting cast, including Nancy Travis (Last Man Standing) as Sandy's prize pupil and love interest, Sarah Baker and Lisa Edelstein as the men's polar-opposite daughters, Susan Sullivan as Norman's adored wife, Danny DeVito as a disturbingly chipper urologist and Elliott Gould in a hilarious cameo as himself, pitching a preposterous geriatric action-movie script titled One Foot in the Grave.
"It hurts to be human," Norman announces in an impromptu, anguished address to Sandy's startled acting class. When he finishes, the students applaud. Which is both funny and true. The Kominsky Method deserves a standing ovation.
The Kominsky Method, Series Premiere, Friday, Nov. 16, Netflix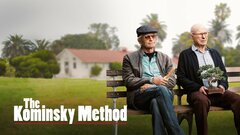 Powered by