Halloween With 'The Conners,' 'black-ish' and 'NCIS'
A critical checklist of notable Tuesday TV:
The Conners (8/7c, ABC): Back in the Roseanne days, few Halloween episodes were more anticipated each year than the antics within the Conner household. Thankfully, some TV traditions don't change, and The Conners steps up with a seasonal outing that pits Dan (John Goodman) against Darlene (Sara Gilbert) when the local school bans certain costumes, including that of gender-fluid Mark (Ames McNamara). In guest-star news, Matthew Broderick appears as Jackie's (Laurie Metcalf) new beau, Peter (Matthew Broderick), who doesn't measure up to Dan's vetting.
black-ish (9/8c, ABC): Another sitcom family, the Johnsons, gets in the spirit by going all out to create a haunted house for the entire seventh grade, a tactic to protect twins Diane (Marsai Martin) and Jack (Miles Brown) from potential bullies.
NCIS (8/7c, CBS): Even TV's top-rated procedural is getting in on the Halloween action. Torres (Wilmer Valderrama) is spooked when he recognizes the victim at a themed crime scene. On a lighter note, Jimmy (Brian Dietzen) worries that the lab is haunted when objects keep moving. Could it be the ghost of Abby?
The Kids Are Alright (8:30/7:30c, ABC): Maybe it's too soon for my new favorite family comedy to do a very 1970s Halloween episode, but I can relate to one of the subplots, having been a TV addict of the time—with Timmy (Jack Gore) and brother Joey (Christopher Paul Richards) going to extremes to see Barbara Eden's wardrobe malfunction on a Bob Hope TV special, which may or may not be an urban myth. Elsewhere in the Cleary home, Mike (Michael Cudlitz) brings home a newfangled microwave, and Peggy (Mary McCormack) is not a fan of the new electronic intruder in her kitchen.
Inside Tuesday TV: So who's the Vietnamese woman in Jack's (Milo Ventimiglia) past? That's Kevin's (Justin Hartley) latest obsession in an episode of NBC's This Is Us (9/8c) that will continue to explore Toby's (Chris Sullivan) depression and Beth's (Susan Kelechi Watson) dissatisfaction after being laid off. … The second part of Frontline's timely report on "The Facebook Dilemma" (10/9c, PBS, check local listings at pbs.org) will examine the social-media giant's response to charges of promoting "fake news" during a time of political upheaval. … Travel Channel's Monster Encounters (10/9c) sends wildlife expert Casey Anderson to Mexico in search of vampire bats—who aren't feeding on humans as much as cattle, but given the right neck …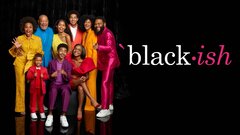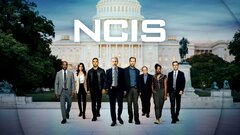 NCIS
where to stream