'Game of Thrones' Star Nathalie Emmanuel Calls Series Finale 'Exciting' & 'Heartbreaking'
Fans can't take much more of this Game of Thrones series finale teasing!
We've already waited over a year for Season 8 to air, and now almost every cast member has dangled little nuggets of information for fans to obsess over — and the question still remains, can they be trusted? GoT actors are sworn and contracted to intense secrecy by HBO and the showrunners.
See Also
And she's just as surprised as everyone else.
Nathalie Emmanuel, who plays Missandei on the fantasy drama series, is the latest actress to offer up her opinion about the most anticipated TV series finale to date.
She told the Hindustan Times, "I think what we can expect from the final season of GoT is just a real push. Like in the last couple of seasons, we have seen the pace of the show increase with the stakes getting higher and higher. There are so many story lines that have to come to conclusion. We have to play them out, so the pace of the show is continuing on that sense."
"There are so many characters and stories that haven't found their conclusion. So, this season is going to be incredibly satisfying for people. It is going to be incredibly exciting and heartbreaking. I feel like people will have their mind blown when they watch the final one."
The final season of Game of Thrones is set to air in first half of 2019 on HBO and will only contain six episodes.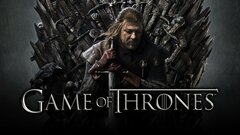 Powered by