'Game of Thrones' Season 8 Premiere Month, Teaser Video & More Details
HBO
Update 11/13/2018:
HBO revealed the eighth and final season of Game of Thrones will air in April 2019.
The network also dropped a teaser online which doesn't show any new scenes but acts as a recap of the series' most memorable moments. "Every battle. Every betrayal. Every risk. Every fight. Every sacrifice. Every death. All #ForTheThrone," it reads on social media.
Check it out below:
Original 7/26/2018:
HBO President of Programming Casey Bloys had a busssyyy day at the 2018 Summer TCA press tour. Not only did he clap back at criticism about the Emmy-nominated series Westworld, but he finally broke his silence about the final and most epic season of Game of Thrones.
Bloys revealed quite a number of major details about the fantasy series during the panel discussion, such as its return in "first half of 2019" and also a few other major things in an interview with Entertainment Weekly.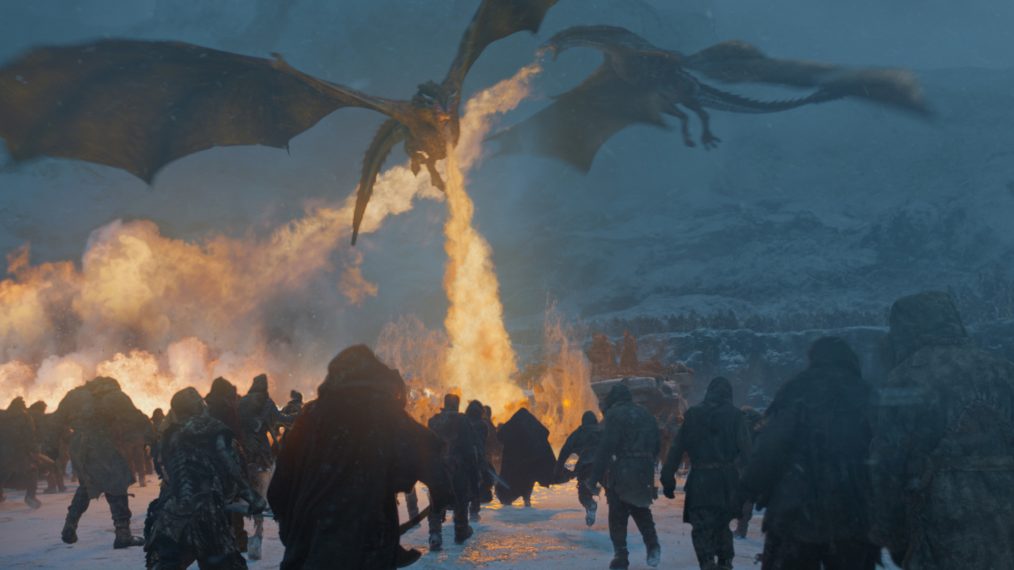 HBO head Casey Bloys also addressed the creative backlash to Season 2 of 'Westworld.'
Let's break them down:
Episode Length
They're not going to be two-hour mini-movies like previously reported. So, we can expect the normal 60-80 minute episodes.
And she's just as surprised as everyone else.
The Final Script Reaction
"I think it's epic. I think fans are going to love it. I think it's a fitting way for one of the greatest shows in the history of television to go out and that people are going to be very happy. There's going to be a lot of conversation"
Security Measures
Because of the different hacks and leaks HBO has experienced over the years, "We're at a pretty heightened security level," Bloys admitted.
Game of Thrones, Season 8, April 2019, HBO
AlertMe