Fox Bosses Talk '24' Prequel, Tim Allen Politics, Losing 'Lucifer' & More
On the first day of broadcast networks for the Summer 2018 Television Critics Association press tour, Fox presented a day of panels for some returning and new series coming for the 2018-19 television season.
To kick off the day, Chairman/CEOs of Fox Television Group, Dana Walden and Gary Newman, took questions from critics about what's to come on their network and what we can expect as we get closer to what they've dubbed New Fox now that Disney will be taking the reins.
Prior to questions, Walden announced that in terms of Disney acquiring Fox, the management decisions have yet to be made — including hers and Newman's roles — but she did reveal upon the deal closing, "the studio will move to Disney along with other Fox assets." So what will make New Fox new? "It will be the only network to operate in complete independence."
"It will have the ability to pick up the best shows from any production company with no studio agenda. We see this as a great opportunity to get vibrant, independent studios back on broadcast…they'll have more opportunity because the independents will be on a completely equal playing field."
Walden also announced that popular action franchise 24 isn't done as the network has looked to executive producers Howard Gordon and Brian Grazer for a prequel set in the legal world. Newman added during the panel that "we think [24] still has a lot of power and a lot of legs. Ever since the show went off the air we've talked about how do you reimagine 24?"
Asked about how the new version would reflect our current "fraught" times with an earlier version of the Jack Bauer character, Newman answered, "it would be set in the world of security, which I think continues to be very relevant. The idea of moving that franchise from terrorism and security into the legal world is something we actually talked about back in Season 3 or 4 of 24 when time to time there would be discussions of spin-offs.
"You have to look for an arena where the stakes are high and time matters. That particular show deals with an execution of a prisoner and there's just 24 hours left to when the execution is supposed to take place so the stakes are high and I think it potentially carries a lot of the same values found in the old 24. There are real emotional stakes involved."
No casting or airdates for the 24 prequel were revealed during the session.
When the firing of Clayne Crawford happened at the end of Lethal Weapon's second season, Newman admitted the show's future was in limbo. However, the casting of Seann William Scott changed that.
"If we could not feel confident that we could bring that show back with a great cast and in a way the audience would accept it, we simply wouldn't have brought the show back," Newman said.". Until they came up with Seann, we were planning on a schedule without Lethal Weapon."
On Connie Britton not returning to the second season of hit drama 9-1-1, Newman said it wasn't a surprise in the least. "It was always envisioned to be a one-year role," he revealed. "That was the contract we entered into so it wasn't a surprise that she wasn't coming back. I know [producer] Ryan [Murphy] would be thrilled to bring her back to the show and use her again. Hopefully there will be some opportunities to do that."
Newman also confirmed that there are no plans for Britton to appear in Season 2 of 9-1-1.
With the cancellation of fan favorite Lucifer, Walden said that they were very aware of the social media outcry but it didn't change their thinking in reversing their decision.
"As were going into this season and we looked at the size of the audience, which was starting to get pretty narrow," Walden said.
"We made a determination that ultimately, given that is was owned by an outside studio at the time, we couldn't justify the economics. It was not an inexpensive show. We made a decision that it wasn't performing to a broad enough audience in a way that worked for us. We thought a lot about it." The good news, of course, is that gave way for Netflix to keep the series alive.
Also, asked about star Tim Allen's personal politics as a Trump supporter, Newman said that it won't be a large part of the revival of Last Man Standing.
"I would say right now the producers' plans are simply not to address whether or not he might be a Trump supporter," he said. "Clearly he's a character with a conservative viewpoint…of course that could change during the season but there are no plans at this time."
Also announced on Fox TCA day, competition series Mental Samurai has been ordered for the upcoming 2018-19 season. The series, hosted and produced by Rob Lowe (Code Black), is touted as the first-ever obstacle course series.
"When I was 15, I won big on The $10,000 Pyramid," said Lowe in a press release. "I've loved mental competition shows ever since. For me, Mental Samurai is addicting. Every time you play, you think: THIS time I'm gonna win! But this very simple game is almost impossible to crack. Also, as a producer, I'm excited to get into this new arena."
The network also ordered The Masked Singer, a celebrity competition series based on the international hit, set to premiere in January 2019.
In the series, hosted by Nick Cannon, celebrities will face off against one another with one major twist: each singer wears a costume complete with a face mask to hide his or her identity. Ken Jeong, Jenny McCarthy, Nicole Scherzinger and Robin Thicke serve on the panel and play detective in the series.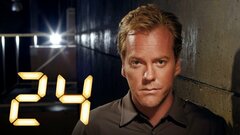 24
where to stream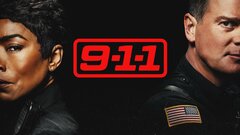 9-1-1
where to stream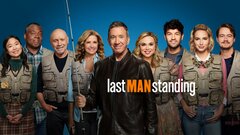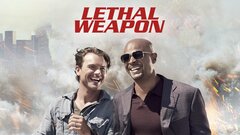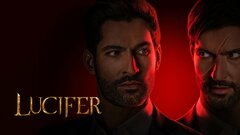 Lucifer
where to stream