Seann William Scott's 'Lethal Weapon' Character Details Revealed
New details about Lethal Weapon's upcoming third season are finally coming to light.
According to Deadline, Seann William Scott — who was cast in the new co-lead role alongside Damon Wayans — will be playing a character named Wesley Cole and he's "a war veteran and a father."
Fox's cop drama series has also cast Psych star Maggie Lawson "to play [Wesley's] ex and mother of his child in a recurring role on the upcoming third season of the show." Her character's name is Natalie Flynn.
See Also
Plus, find out when new series like 'The Cool Kids' and 'Rel' will make their debuts.
Wesley and Natalie met while in a war zone several years back. They had a brief affair which resulted in a pregnancy. Natalie is now an emergency room surgeon in Los Angeles and Wesley has moved to the West Coast in order to be closer to his ex and his daughter.
Scott was brought onboard the series to replace the show's former star, Clayne Crawford, who was fired by the network after complaints were made about his behavior on-set.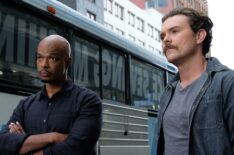 See Also
We have a few theories for how the Fox show will write him off of the show.
There was also certainly no love loss between Crawford and Wayans. The stars had a tense relationship behind the scenes.
Wayans supported Fox and Warner Bros.'s decision to fire Crawford as evidenced by his postings on social media and an audio file that was leaked which caught the actors in an aggressive, profanity-filled argument.
No word yet on how the show will tackle Crawford's character's exit. He played Detective Martin Riggs to Wayans' Roger Murtaugh.
Lethal Weapon, Season 3 Premiere, Tuesday, September 25, 9/8c, Fox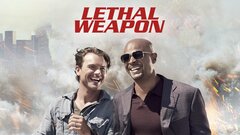 Powered by