5 Dream Matches for WWE's Inaugural All-Women's PPV Event, 'Evolution'
WWE is taking another step in the 'Women's Revolution" movement on Sunday, October 28, when it presents Evolution, an all-women's exclusive pay-per-view event — the first one in WWE history. And organizers look to be pulling out all the stops for this company first by announcing the entire roster, as well as Hall of Famers and legends, scheduled to participate.
The event will feature Women's Championship matches from Raw, SmackDown Live, NXT and NXT UK,  and will include the finals of the 2018 Mae Young Classic, the all-women's tournament won last year by Kairi Sane.
From the moment Stephanie McMahon, WWE chief brand officer, broke the news on Monday's Raw alongside her dad Vince McMahon and husband Paul "Triple H" Levesque, social media was abuzz thinking of the possibilities. Who from the past would appear? What would the card look like?
Even though the milestone event is months away, that doesn't mean we can't start thinking about some dream matches. Check out our five below, and let us know your favorites.
Nia Jax vs. Kharma (Awesome Kong)
Right now, Kia Stevens is killing it as Tammé "The Welfare Queen" on GLOW. However, that doesn't mean we can't hold out hope we will never see her alter-ego Kharma lace up the boots one more time almost five years after she and WWE parted ways. Fellow powerhouse Nia Jax would make for the perfect adversary. Two of the most imposing and dominant figures in women's wrestling history coming together would create quite the visual. If Kharma isn't available, another option for Nia Jax's opponent could be WWE Hall of Famer Beth Phoenix. Viewers got a tease of this showdown earlier this year in the inaugural all-female Royal Rumble.
Trish Stratus vs. Alexa Bliss
Alexa Bliss is paving her own way in WWE today, but before "Five Feet of Fury" came on the scene there was seven-time women's champion Trish Stratus. Comparisons have been made between them given their look, talent on the mic and ability in the ring. They sat together for a Table for 3 taping and reflected on their accomplishment. However, Bliss can come back to it saying she was tired of everyone remembering what Stratus has done. Bliss' partner in crime Mickie James could play into the story. There is a lot of history between James and Stratus going back more than 10 years to their WrestleMania showdown.
Hey @RealPaigeWWE 🙋🏽‍♀️🙋🏽‍♀️👯‍♀️ Brie and I would love to put the SnapBack, Nike kicks, jersey, flannel, headband, and twin power back on in that WWE ring! Feeling pretty ICONIC…. 😏 N https://t.co/2N7csMewUr

— Nikki & Brie (@BellaTwins) April 21, 2018
IIconics (Peyton Royce and Billi Kay) vs. the Bella Twin (Nikki and Brie Bella)
Ever since arriving on SmackDown Live, Peyton Royce and Billie Kay have been going back and forth with Nikki and Brie Bella on Twitter, prompted by chatter of a potential WWE women's tag team championship. The popular duos got fans imagining what would happen if they met. Evolution is the perfect setting. The Bella Twins were last scene in the Royal Rumble, but in past interviews wanted to return to action. Brie said in a past interview she is hoping for at least one more run before the Total Divas and Total Bellas star goes for baby number two. On the opposite side of things, it's a great opportunity to elevate the IIconics as they work to make names for themselves.
Hmmmm @WWE 😎 https://t.co/OVpiJybrCJ

— Michelle McCool (@McCoolMichelleL) July 13, 2018
Charlotte Flair vs. Michelle McCool
Given her Instagram pictures and appearance in the Royal Rumble, it's clear Michelle McCool remains in shape to hang with Charlotte Flair. They have similar athletic builds and backgrounds, making for an even contest. The wife of The Undertaker and daughter of Ric Flair also have some serious backing if they ever wanted to go there. I personally wouldn't mind seeing McCool's LayCool partner Layla involved somehow in the mix. Charlotte could bring in tea sister in Becky Lynch to even the odds. Last year on Twitter, McCool even sort of accepted a challenge to face Charlotte for a potential dream match. This could be the place for it.

Asuka vs. Ronda Rousey
If there is anyone who could prove a challenge for Ronda Rousey, it's the once undefeated "Empress of Tomorrow" in Asuka. WWE did a tremendous job building up the colorful Japanese performer by basically taking down the entire women's division one-by-one. There was some legitimacy Asuka brings to her matches with a combination of strong strikes and submissions. Of course, UFC Hall of Famer Rousey has built up a solid reputation of her own outside of WWE and in the short time she has been with the company. It's a match sure to rock NYCB LIVE, home of the Nassau Veterans Memorial Coliseum in New York. If Shayna Baszler is NXT women's champion, it would be another big money encounter to see her face her fellow Horsewomen in Rousey.
Come to think of it, a battle of the WWE and MMA Four Horsewomen would be fun as well. The possibilities are endless. That's what makes it all the more fun in the months to come as more details and the card takes shape.
WWE Evolution, Sunday, October 28, 7/6c Live, Pay-Per-View and WWE Network live-stream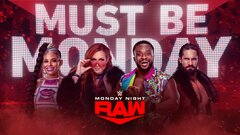 WWE Raw
where to stream
Powered by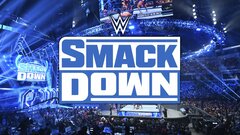 Powered by