WWE Couple Miz and Maryse on Why 'Miz & Mrs' Is More Comedy and Less Drama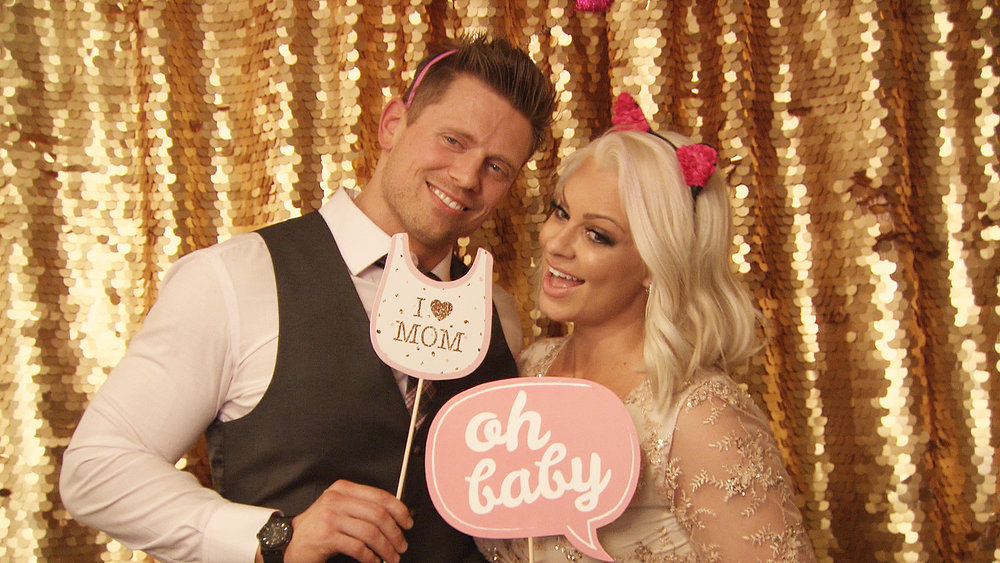 Ever since The Real World, Mike "The Miz" Mizanin has grown up with a camera in his face chronicling each moment for television viewers. Now he and fellow WWE superstar wife Maryse are sharing one of the most personal times of their lives in Miz & Mrs.
The USA Network half-hours docuseries takes audiences on the "It" couple's journey leading up to the birth of daughter Monroe Sky and move to Austin, Texas. When the project was pitched, there were no trepidations about the opportunity.
"My life has been on TV basically half of my life," Mizanin said. "When you're an executive producer as well as a star, you know you want to create the best content and the most entertaining show…What we wanted to demonstrate is what it's like to be first-time parents within the entertain industry. I think we did exactly that in a comical way."
For Maryse, the show is less Total Divas spinoff and more its own entity. In her eyes they looked for more humor and heart without the drama.
"Now by documenting our lives, we wanted to show all the struggles we go through. I was filming up to five days before I give birth and was filming again a week-and-a-half after because we moved from L.A. to Austin with the family, which was hell," she said.
"I think that our show is just different. I don't see it as something you get anxious over because I personally can not stand drama. I think there is too much of it on television. I think with this show you can just watch it and enjoy it and chill and have fun and laugh. I think that is what that's what people need these days."
"I also think the difference between Total Divas and Miz & Mrs is Miz & Mrs is a sitcom," Mizanin adds. "It's a show. It's a comedy. That's what our main focus is. It's one of those shows where you can sit down, relax and escape your reality and enter ours and laugh about it."
And looking back Mizanin can laugh during scenes that, at the time, were quite stressful in the moment. They enjoyed revisiting the experiences and have fun with it. This includes episodes featuring their parents. The reality show veteran says he tired to give them tips during shooting but weren't listening. He believes it made for great TV.
"When the cameras were around my mom would walk in and say, 'Hello everyone. How are you doing?' Then she'd stare at the camera and start talking about how I was as a baby," Mizanin said.
"I'm like, 'Mom, you don't talk to the camera. They are filming a scene.' She didn't understand that, but as time progressed she got used to it. My dad, you never know what he is going to do or say. As long as there is a camera on him, it's entertaining. Then you have Maryse's mom Marjolaine, which is just craziness."
Over the decades they've been in the industry, Mizanin and Maryse have learned to roll with the punches. Before Monroe Sky, Maryse was on the road alongside with her husband for upwards of 250 days a year. The former Divas champion is fully invested in being present for their daughter.
"That is where my heart is at," she said. "I want to be with her at all times. I have a hard time leaving for 24 hours because I feel like I miss her and want to hang out with her 24/7. Maybe I would return to WWE. I don't know. Time will tell. Right now, my head is me being with my daughter. But you never know."
The newbie parents found out quickly something no book or class can prepare you for. That you can love someone on such a deep level as they do Monroe Sky.
"I love my animals, and I still love my animals. Everyone knows I'm a huge animal lover," Maryse said.
"I always talk about my dogs, my cats. Everyone says, 'You'll see. They will be second. Your daughter will be first.' I was kind of getting really snappy that because they are like my children.
"Now I kind of feel bad because Monroe is first. They've given me so much love the last four or five years. Now I'm like, 'You're second.' How you can love another person like that. It's really interesting. Until you really live it, it's hard to describe."
A few months in and Mizanin's career shows no sings of stopping. Slowing down isn't in his vocabulary. However, "The Marine" star is more cognizant of what he decides to do.
"I keep Monroe and Maryse and my family in mind. It's no longer just me. It's my wife. It's my daughter. It's my animals. It's my family. It's a real family," Mizanin said. "It's one of those things you really kind gauge what is important. And what's important is family."
Many of his road fam can appreciate that to, living out of suitcases counting the time they get to see their spouses and children again.
"In the locker room everyone talks about their kids and what you get used to and what is going to happen. I've gotten a lot of advice," Mizanin said. "Sleeping tips, different ways to entertain. It's funny what the guys talk about in the locker room. You wouldn't think of these big WWE superstars talking about children and talking about singing and dancing to your kid. But that happens."
The stars are aware of the world they are bringing Monroe Sky up in. The popular duo knows how to navigate through the jungle of social media. Rather than avoid, the savvy public figures decided to embrace it head on.
"I think everything nowadays is out there. Twitter, Facebook, Instagram, YouTube, you name it. Everything is online," Maryse said.
"When we were asked to do the show and put our lives out there, I felt like we were already doing that. We do it every day. I know what everyone is doing at all times. I know where everyone is at. I know what everyone is doing at all times.
"It's the world we live in nowadays. It just changed. Think about years ago and today. With Monroe being on the show, she is on national television every week. I think it's great."

"We had to get Monroe her social media accounts before anyone else could," Mizanin adds. "We even discussed this before she was born. We said, 'Wait a second. Should we get her Instagram and Twitter accounts?' We did."
"I knew people were going to take the name the minute we announced the name," Maryse said. "So, we went ahead and did it before because that is what people do. It's popular like that. We had to take the names before other people take it because if they do, and you try to get it back, it's nightmare."
When he isn't changing diapers or preparing bottles, Mizanin transforms into The Miz. The SmackDown Live performer is currently embroiled into a feud with fellow dad Daniel Bryan. It's a longtime rivalry with a ton of history dating back to when Bryan was cutting his teeth in WWE.
"This has been four years in the making with Daniel allowed to wrestle again and then come over to SmackDown Live," Mizanin said, going into full Miz mode.
"Doesn't talk or say anything since I've been there, so I basically have been egging him on. The fact is the guy has called me a coward, soft in the WWE ring. When someone does that and says something like that to you, I like to do things to your face.
"It's funny because everyone talks about the Talking Smack incident where Daniel called me soft style of wrestling and a coward. Then I got up in his face and told him exactly how I felt. What did Daniel Bryan do? Did he fight for his dream? Did he hit me? No, he walked away. Who was the coward there?
"Then I come to SmackDown Live, doesn't talk. The only thing I've done is beat him in a gauntlet match. Then I gave him a eulogy. Then what does he do? He comes up from behind and beats me up. If SummerSlam is where it's at, it's where it's at. If it comes sooner, fine."
There many highlights Mizanin is proud of when it comes to his in-ring career including headlining WrestleMania and becoming WWE champion. Despite those milestones, there is another night he hopes to introduce Monroe Sky to when she is old enough to appreciate it.
"Maryse and The Miz versus John Cena and Nikki Bella at WrestleMania," he said. "She will get to see mom and dad tag together. I think that is one of the most memorable moments that we have."
There are many moments captured for their "Must-See" daughter thanks to Miz & Mrs. After all, it's rare a family's home movies is filmed by a professional television network crew for consumption.
"I think we are just proud of the show as an entity," Mizanin said.
"Being executive producers and stars, we've had a hand in everything. This is a show we are absolutely proud of. We want people to watch it like you watch Curb Your Enthusiasm, Seinfeld, The Office, Modern Family. We want you to sit back with your family, relax and just laugh. Take a load off. I think if we can do that, I think the show will be very successful."
Miz & Mrs, Premieres Tuesday, July 24, 10/9c, USA Network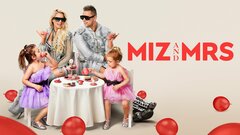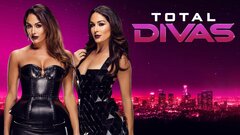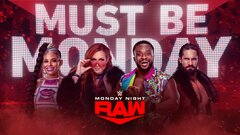 WWE Raw
where to stream