5 Ways the WWE Could Change Under the New Fox & USA Deals
In 1999, the WWE built on the long-running success of Monday Night Raw on USA Network with a second show, SmackDown,on the now-defunct UPN. Fast forward through a series of channel jumps and more than 20 years, and the blue brand is landing on Fox.
The broadcast network will air SmackDown Live Friday nights as part of a new, five-year agreement starting October 4, 2019. Raw will remain on USA Network, extending their contract for another five years. These two billion-dollar television deals secured by WWE are game changers.
Below are five ways these developments can impact the company going forward.
Will SmackDown be the flagship show?
Since Raw has been on the air longer and became a destination for fans to watch pro wrestling on Monday Nights, it has always been perceived the "A" show. Given the recent news of SmackDown Live moving to Fox, it's clear WWE is planning for the two-hour show to be a flagship show — maybe THE flagship show? And for good reason, since basically anyone with even bunny ears and an old TV tube can pick up the show. Fox is broadcast television, meaning the company is going to stack the deck for SmackDown to leave a lasting impression for its biggest platform ever.
Changes to the brand extension
Raw and SmackDown Live have its own superstars thanks to the brand extension. Could that change with them on separate networks like back in the day? One has left the NBC-Universal umbrella, so WWE is going to have to please two different entities. It's competition within competition — almost likened to a parent with two children. WWE can't really say one is the favorite over another.
With Raw the home of Ronda Rousey and a lot of top talent, you have to believe Fox wants big names on their network too. Who gets John Cena when he isn't making movies? What about if Brock Lesnar sticks around? Of course, there is a lot of time still between now and October 2019, but how is WWE going to create a level playing field? Whether that means ending the brand extension remains to be seen. I personally would like the company to merge the top titles on both shows, leaving the door open for the one world champion for each division being able to appear on Raw and SmackDown. We'll see how it all shakes out.
Taping schedule adjustments
SmackDown Live in its current form has been airing live Tuesday nights on USA Network. That changes with the Fox deal as the show finds its place on Friday nights — a place the long-running program isn't that all unfamiliar with, having been in the slot in the past. However, the event was taped more times than not, and it was done on Tuesdays. If SmackDown Live remains live on Friday nights, it means WWE tweaks its event schedule.
Typically, superstars on the brand work non-televised shows Friday through Monday before working TV Tuesday. Now with them working SmackDown Live on Fridays, do they want Raw to run events elsewhere like they do now conflicting with its own program? And the new taping schedule translates to less time to make the last push for pay-per-view events, which will only have a day in between.
Presentation changes could be on the way
WWE doesn't do anything small. Expect the company to make its Fox debut one to remember, not only from an action standpoint, but a presentation one. It wouldn't be surprising for the company to change the look of the show to attract viewers, whether its graphics, set, music or all of the above.
Keeping in mind there is the potential of a new audience, it's in the best interest to introduce potential fans to the product rather than assume they know what has been going on. The announcers may take a different approach in commentary to catch this demographic up. It will also be interesting if SmackDown Live continues to adopt elements that separate itself from Raw. Perhaps a picture-in-a-picture that continues to broadcast a match in processes while airing commercials?
More mainstream opportunities for the WWE
Hearing how Fox execs attracted WWE to the network, it wasn't just the amounts of zeros on the contract that was attractive. It was also the potential of Fox cross-promoting WWE on other major events such as NFL football games. And what about seeing performers on other programming? Back in the 1990s, Bret Hart had a cameo on The Simpsons, so maybe we'll see one of today's top talents given the honor. The possibilities are endless, and Fox seems ready to put WWE out there to the masses.
WWE is now in a position to leverage more chances to get their brands on two powerhouse entities like never before. Often, WWE didn't get enough credit for being a ratings winner and helping bring a network's stock up overall. And that's not even counting the company's social media footprint. The tide has been shifting, as eyes are opening to how much of an impact having WWE in its portfolio can have. Even CBS got a taste of it recently thanks to a highly-rated episode of Celebrity Undercover Boss featuring Stephanie McMahon.
Opening the door to more programming
In today's marketplace, content is king, and WWE is a content-creating machine. We know Raw will be on USA Network and SmackDown Live on Fox. However, there is no telling what other shows or specials could be on the horizon. There is the scuttlebutt of possibly NXT gong to FS1, and Saturday Night's Main Event making another resurgence.
Look at all the shows under the NBC-Universal banner besides Raw like Total Divas, Total Bellas and the soon-to-be premiering Miz & Mrs. That may only scratch the surface to what is to come — and that's not even counting Vince McMahon's big investment into reviving the XFL, for which he is looking to find a viable home. Between now and October 2019, it will be interesting to follow with the ever-changing WWE Universe.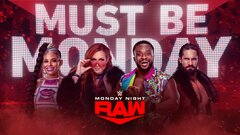 WWE Raw
where to stream
Powered by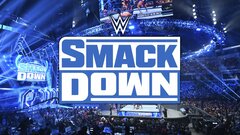 Powered by