From 'Riverdale' to 'The Walking Dead': Your Comic-Con 2018 TV Trailer Roundup
Regardless of whether or not you were physically able to attend San Diego Comic-Con, there were plenty of treats for fans to enjoy around the world.
Trailers are one of those things that don't require attendance, as networks often release them during panels, coinciding with their online release. Comic-Con 2018 was no exception, and a number of impressive trailers for some of the biggest upcoming shows were released.
From The Walking Dead's Season 9 trailer and Supernatural's Season 14 preview, to Riverdale's Season 3 teaser, there was plenty to go around for fans. But in case you haven't been able to catch up on all of these amazing releases, then you're in luck.
Scroll down to view over 20 new trailers and teasers from this year's event. And make sure to mark your calendars for their impending release dates.
Supernatural, Season 14
The Flash, Season 5
Riverdale, Season 3
DC's Legends of Tomorrow, Season 4
Supergirl, Season 4
Arrow, Season 7
Roswell, New Mexico, Season 1
Legacies, Season 1
Black Lightning, Season 2
Doctor Who, Season 11
The Walking Dead, Season 9
Fear the Walking Dead, Season 4
Better Call Saul, Season 4
Preacher, Season 3
Mayans MC, Season 1
Disenchantment, Season 1
Nightflyers, Season 1
Star Wars: The Clone Wars, Season 7
Star Trek: Discovery, Season 2
Titans, Season 1
Vikings, Season 5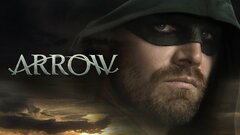 Arrow
where to stream