'Supernatural' Star Jensen Ackles Talks a Season 14 Time Jump & Recently Rewatching the Pilot (VIDEO)
Having any job for over a decade is basically unheard of for an actor — and almost impossible for a TV actor. But somehow, Supernatural star Jensen Ackles has been able to do it.
Ahead of the CW series' fourteenth season this fall, Ackles stopped by TV Insider's suite at San Diego Comic-Con 2018 to reminisce with Damian Holbrook about those early years.
See Also
Dean Winchester went through some big changes in the Season 13 finale...
"I look at pictures from when we first started and it's like a yearbook," he admits, adding that he recently went back and watched the pilot episode. "I'm not just saying this, it still holds up. It was just a well-crafted, well-written show."
The actor also reveals how he and co-star Jared Padalecki stay so normal after all of these years, before joking that maybe they really are brothers in real life. "I honestly think there was a separation at birth and maybe we should look into that," he quips. Listen up, 23andMe!
As for the highly-anticipated next season, he did have some intel about a certain time jump…
Watch the full interview below for the scoop!
Supernatural, Season 14 Premiere, Thursday, October 11, 8/7c, The CW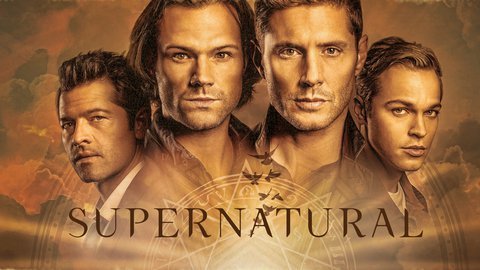 Powered by