Roseanne Barr Breaks Down in First Interview Since Scandal: 'I Lost Everything'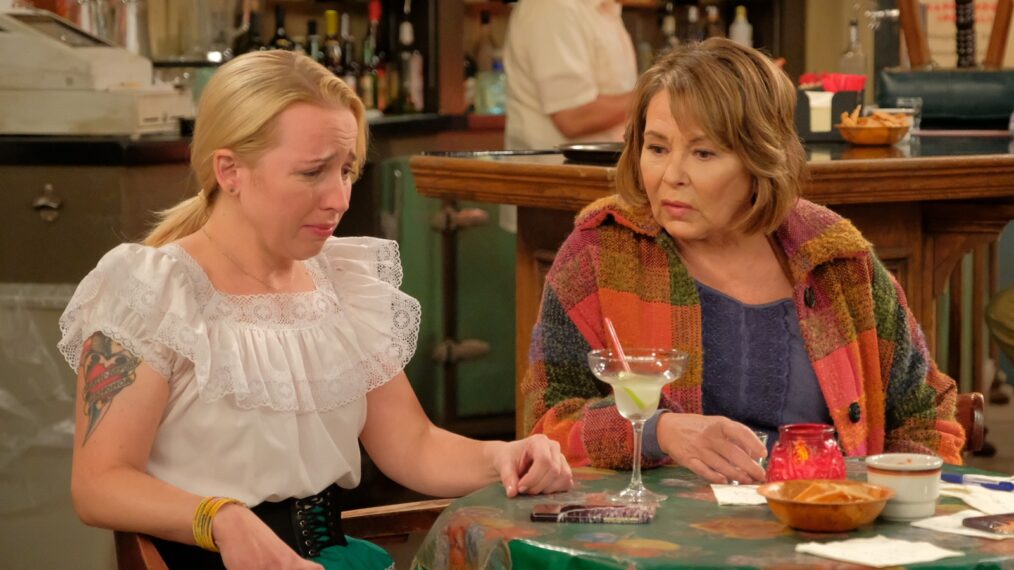 It's been a wild month of news surrounding Roseannestar Roseanne Barr, and it's not slowing down now that a spinoff without Barr has been given the green light.
Now, in an interview with Rabbi Shmuley Boteach, Barr is speaking out candidly about the backlash following her racist tweet and how her words affected people she's worked with for many years.
See Also
The comedienne is speaking out — as is ABC exec Channing Dungey.
Though the conversation took place just days after Roseanne's cancellation, the sentiment shared echoes that of her statement about the show's new spinoff.
"I regret the circumstances that have caused me to be removed from Roseanne. I agreed to the settlement [to allow the series to proceed without her] in order that 200 jobs of beloved cast and crew could be saved, and I wish the best for everyone involved," she said in a statement released Thursday, June 21.
In the nearly 40-minute interview, Barr and Boteach cover a lot of ground, but Barr's apology for the actions that initially cost her co-stars and crew their jobs has fans buzzing.
When Boteach asked Barr what she'd meant by her tweet and what her steps would be in order to repent for her actions, she responded, "Well it's not just about repentance, repentance is like self-reflection. And then after repentance, remorse. The point is to feel remorse in your heart because that's what unplugs your heart."
"You have to feel remorse, not just repentance. That's just a step towards feeling remorse… After your heart is unfrozen and after it stops being broken from the pain you caused others, you stop being a robot and you gotta' come back to God," she continued through tears. "So it's remorse, and I definitely feel remorse."
The TV star then addressed how her comments about former Obama administration advisor Valerie Jarrett were more than just career-damaging. "I have black children in my family. I can't, I can't let 'em say these things about that, after 30 years of my putting my family and my health and my livelihood at risk to stand up for people," Barr explained. "I'm a lot of things, a loud mouth and all that stuff."
See Also
The sitcom and its stars had already been submitted for nomination prior to its cancellation.
"But I'm not stupid for God's sake. I never would have wittingly called any black person, [I would never had said] they are a monkey. I just wouldn't do that. I didn't do that. And people think that I did that and it just kills me," she continued crying.
"I didn't do that. And if they do think that, I'm just so sorry that I was so unclear and stupid. I'm very sorry. But I don't think that and I would never do that. I have loved ones who are African-American, and I just can't stand it. I've made a huge error and I told ABC when they called me."
As for Barr's Ambien defense, she did concede that the sleeping pill was no excuse for her actions. "You know, sometimes you reread your tweets, especially Memorial Day weekend at 2 am, on Ambien. And that's no excuse, but that is what was real."
Also revealed in the chat was that ABC previously asked her to leave Twitter before the show's spring premiere, so as to avoid any controversy. Ultimately, the decision to ignore these requests caused her to lose her job.
Barr shared, "And I said to God, 'I am willing to accept whatever consequences this brings because I know I've done wrong. I'm going to accept what the consequences are,' and I do, and I have. But they don't ever stop. They don't accept my apology, or explanation. And I've made myself a hate magnet… it's just horrible."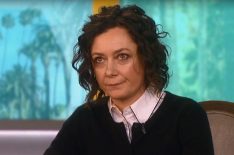 See Also
'This show has always been about diversity, love and inclusion. And it's sad to see it end in this way,' the co-host says.
Time will tell if Barr will be forgiven, but until then, her former TV family is gearing up for The Conners, which is slated to debut in the fall. For Barr's full interview with Boteach, listen below.