'GLOW' Season 2: Kimmy Gatewood on How Sketch Comedy Contributed to the Beatdown Biddies
Kimmy Gatewood was set to begin wrestling training with the rest of the women before filming Season 2 of Netflix's GLOW. And as the four weeks got started, the actress who portrays one half (alongside Rebekka Johnson) of the Beatdown Biddies, Stacey "Ethel Rosenblatt" Beswick, recalls the cast being all kinds of nervous. Had they forgotten all they've learned in terms of wrestling in the months away from the ring?
"By the end of the first week of wrestling training we were like, 'Can't we get to the top rope already," Gatewood remembered. "It's like picking up with your best friends your whole life. We just picked up where we left off, excited for season two and the interesting challenges to come."
See Also
Plus, Young's thoughts on what's going on between Carmen & Bash, ideas for a third season and more!
With the popular series ready to drop its second season on June 29, Gatewood can't wait for fans to see the finished product. She says the actual wrestling was among the eclectic group's favorite aspects of the show since none of them had done it before. They've taken the journey together.
"It can be kind of punishing to our bodies," she said.
"Even from last year to this year, we saw growth in each other where if someone was afraid to do a back bump the first year, everyone came in with a new bravery because I think when you see it on screen and the reception to it, it gives you more courage.
"The first season they used to call me 'Kimmy One Time' because I would get the moves on the first shot. I was feeling extra courageous and got a few bumps and bruises and injured my wrist this year."
Her wrestling trainer remarked, "I guess you're a real wrestler now because you have to wrap your wrist every time you wrestle." The cause was performing two maneuvers at around the three-week mark of practice. Frist was a sunset flip, among the moves all the female grapplers learned. Another is named after late wrestling veteran Pat O'Connor.
"A move where you stand behind a wrestler, push them toward the ropes and swing them over your shoulder to do a mini backflip over them and land on top of them with their butt in the air," Gatewood described.
"It really made me have so much respect for the professional wrestling community because they deal with these kinds of injuries on the regular. They are unable to take a break like I do, as we shoot for three and a half months and then we have a bit of a break, where wrestlers do it all year. I can't imagine making my living punishing your body and having to get up to do it all over again if you want to pay your rent."
Aside from the physicality, Gatewood feels audiences will enjoy the evolution of her and Johnson's Dawn "Edna Rosenblatt" Rivecca's characters this season. It's something they were hinted about last season. However, once the Biddies' old-lady antics caught on, they ran with it.
See Also
The top ladies from the heydey of the original GLOW wrestling league.
"Rebekka and I come from a sketch comedy background, so our specialty is truly playing different characters, and the wrestling aspect of it is playing the character is very similar to doing sketch comedy," Gatewood said.
Together with Johnson, she makes up the Apple Sisters musical comedy act that has performed for the better part of a decade. Since they had a strong improv background the writers and producers gave the duo freedom with their dialogue.
"When we put on those wigs for the first time, I think it helps us figure out who the characters are. We were brainstorming to the writers and brainstorming because we didn't even know who was going to be each character," Gatewood said.
"Then we found they really let us discover it on our own. They didn't even know what the characters were going to sound like until the first day. The first day we kind of blew them away on screen with those characters, and they sort of wrote to what we came up with."
GLOW is one of the biggest opportunities for Gatewood, who along with being an actress has writer, producer and director credits. Her family including husband, CW Seed's Beerfest: Thirst for Victory director Matthew C. Johnson.
"We've been grinding in this business for a long time," she said. "He's pretty stoked that I have an opportunity like this. We have a three-and-a-half-year-old daughter. She loves to come to work and set with me. I taught her a few wrestling moves. She likes to wear a leotard now and do gymnastics. I just have to make sure she isn't putting any other three-and-a-half year-old's in a headlock."
GLOW's initial season being about getting the group together and seeing how this group of misfits found each other. Gatewood describes Season 2 more about the reckoning that comes from sudden fame and how to get to the next level as a woman in the industry.
"You see how the girls deal with it in different ways, from competition between the girls to get more screen time to the behind the scenes of what it takes to get a show on TV. The walls you hit as yourself and as a woman," she said.
"I hope anyone in any business can relate to feeling that someone feels like they are above them. I hope it brings to light some of the things that are happening today. I hope it gets the conversation going, in glitter and spandex."
It has already been a busy 2018 for Gatewood, who served a segment director for episodes of The Joel McHale Show with Joel McHale. She worked with the likes of Paul Reiser and her GLOW sister Alison Brie, in what was a Community reunion of sorts.
"I was a Joel McHale fan forever," she said. "I really jumped on the opportunity to direct him…I became a director, so I can, much like GLOW, empower myself to tell women's stories and change the narrative of how women in people of color are portrayed on screen. It was great to be on the other side of the camera working with Alison."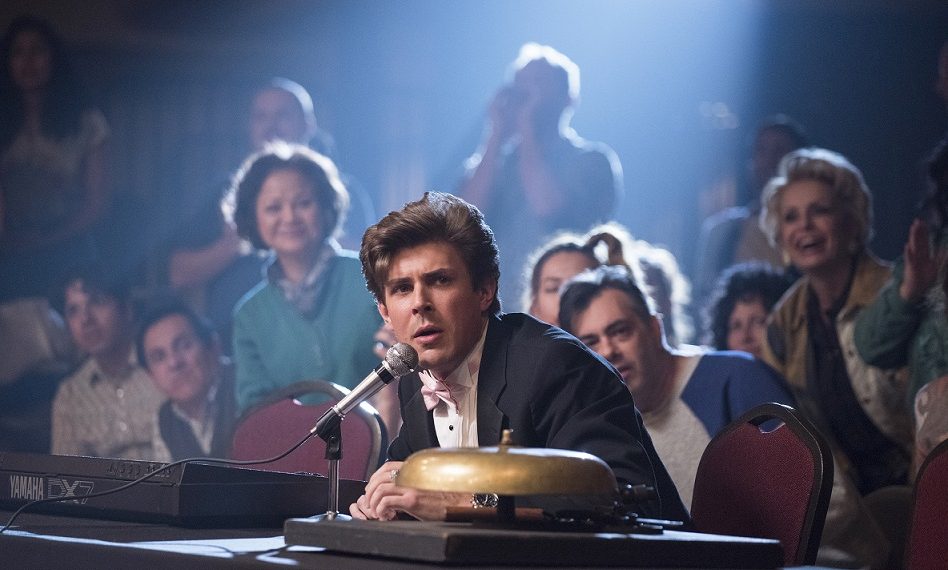 See Also
The actor and photographer dishes on what's to come for the Netflix series
Gatewood hints at other directing opportunities to come, such as another episode of television in the fall.
"Hopefully GLOW is next," she said.
GLOW, Season 2, Friday, June 29, Netflix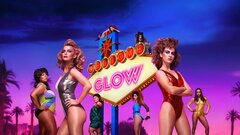 GLOW
where to stream
Powered by