Chris Lowell on Perfecting His 'Bash' Voice Even More for 'GLOW' Season 2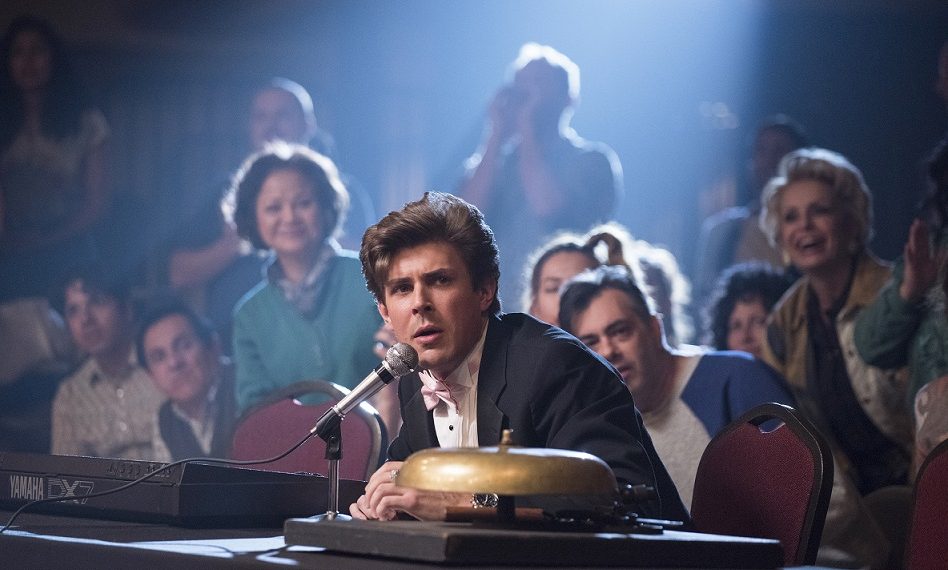 The second season of GLOW is about to be unleashed by Netflix, and as we talk with cast member Chris Lowell, he is exploring Florence. The 33-year-old actor also has a passion for photography that draws him to the picturesque sights, but only if it's before 10 a.m. or after 6 p.m. The rest of the time, he says, is not nearly as romantic as it needs to be. He'll wake up and get lost for a couple of hours.
This sort of exploration is not that different from Sebastian "Bash" Howard, the character Lowell portrays on the hit series based upon the '80s Gorgeous Ladies of Wrestling series. Going in for another round of the show gives Lowell renewed appreciation for the huge undertaking of telling a story with more than a dozen principal characters.
"It's a real testament to the strength of Liz [Flahive] and Carly [Mensch] as creators of the show," Lowell said.
"I think the most astonishing thing to achieve on our show is that you had to stick this very narrow landing of walking a line that is both salacious and loud and over- the-top wrestling insanity with this subtle, real, human drama that was going on simultaneously. To make those two worlds feel synchronistic I think is so difficult.
"I think, to me, the biggest accomplishment of the show is that it feels both hysterical and larger than life and very 1980s and very relatable and human and true to life, which you don't really find in television or anywhere really. I think that is the sign of great storytellers."
"Bash" has invested financially, mentally and emotionally to realize the GLOW vision. Lowell can relate to believing in the work being done. However, the star wasn't much of a pro wrestling fan growing up compared to the onscreen producer, ring announcer and broadcaster he depicts. He never got into it, but his younger brother Andrew was a diehard.
"To be honest, I was one of those people who watched wrestling and didn't get it," he said. "This feels like theater. It feels like make-believe.
"Then, watching the training session with the girls and Chavo Guerrero Jr., the wrestling coach. It's just astonishing the amount of physical excursion and mastery required to do this. In fact, it feels more like watching something more of a dance because there is so much choreography involved on top of everything else. It really takes your breath away.
With his resume including Veronica Mars, Private Practice and The Help, one aspect of GLOW that felt familiar to Lowell was being on a set with strong female leads. He considers himself fortunate.
"I've worked most of my career with and for other amazing talented women," he said. "So, for me, I feel I've been the beneficiary of a much more progressive set life than maybe others. It's nice to be in an atmosphere like this, which is so supportive and communicative and emotional and playful and sincere and straightforward. I can't say enough good things about it. It's a great place to go to work."
A big inspiration for "Bash" is the original GLOW creator David McClane. Lowell loved his announcer voice, thinking it conveyed a boyish energy that echoed the sentiments of a fan. It was important for him to come up with his own announcer voice. Lowell also enjoyed improvising at times when commentating during fight sequences.
"They would let me go off the leash to say whatever I feel like typically during the wrestling sessions because so much of those wrestling matches are on the page very limited because the writers don't know what Chavo is choreographing for the girls. So, there is this loose understanding of what the matches are going to be on the page. There are a few fun, brilliant things they've written.
"But more often than not, the wrestling matches go on longer than expected or there are moves that nobody saw coming in the writer's room months before. What I usually do is take a bunch of notecards and watch rehearsal and start writing down whatever ridiculous things come into my head. Then let it fly. Seeing the second season especially, I was shocked at how much they actually used. It's very flattering."
Outside the wrestling side, Season 2 delves into more character development. Building on last season is the friendship between "Bash" and Carmen, played by Britney Young.
"It's hard to find someone who is effortlessly optimistic and positive and hard-working as Britney is," Lowell raved.
"She is just so present and excited and enthusiastic that it's infectious. She is also such a huge fan of television. She is a diehard super fan of the medium, which is also infectious. It makes you want to live up to her idea of what television can be. There is something pure about it. She is a hard worker.
"That's what is wonderful about this show. Nobody shows up and gives less than a hundred percent and that makes everybody else, myself included, want to bring everything they can and give it all you got. It is a very committed group of actors and creators. And Britney is no exception."
Without giving any spoilers, "Bash" goes through the gamut of emotions depending on the circumstance and environment. Lowell dug into the material of an individual who was still trying to find his purpose and place in the world.
"It's a great gift to be given such challenging material from your bosses," Lowell said. "I think that there was a fear I had that my character would be limited to primarily slapstick, crazy, over-the-top material.
"To really be given the opportunity to explore realistic and subtle and complex, emotional material was a real gift. I think it only helped to give more of a dimension to the character in general. I think it's something you see across the board in Season 2. The first season was about introducing the audience to these characters and this world.
"In Season 2 we are able to actually dive deeper into who these people are, their backstories, where they come from, what they are experiencing outside the world of the show. That just makes the payoff of seeing them together that much more felt.
"I just remember seeing the finale, and it is so emotional because at that point you've learned so much about these characters you have to see what they have to compartmentalize in order to get the show made. There is something so relatable about that, especially as an actor.
"At the end of the day no matter what you are going through in your personal life, when you show up on set you have to be there to work and give your all and plug in emotionally to what you're supposed to be feeling even though it's not what you're actually going through in your personal life. I think Bash goes through a very similar journey in the second season."
For Lowell, things can get meta at times, as GLOW appears as this show-within-a-show-within-a-show.
"It feels like we are shooting episodes ripped straight form today's headlines, which is not something you would expect making a show set 30 years ago," he said.
"There is more wrestling. It's louder, bigger and crazier this year. The stakes are a lot higher. Mostly, you are given the opportunity to really understand who these characters are and where they come from and the toll it takes for them to do this job. I think that makes seeing the matches themselves more effective and powerful."
Lowell made the most of whatever physicality his role called for. But of course, it wasn't on the same scale as his female coworkers.
"I was jealous watching them do these crazy acrobatics," Lowell said.
If there is a Season 3, Lowell wouldn't mind stepping up the wrestling. However, after taking the same bumps, he might end up wishing he was back in Florence again.
See some of Lowell's eye-catching photography on his site.
GLOW Season 2, Available Friday, June 29, Netflix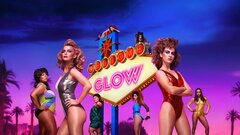 GLOW
where to stream
Powered by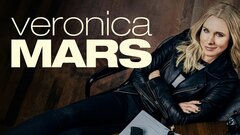 Powered by