Britney Young Says 'GLOW' Season 2 Features New Friendships, New Rivalries & 'a Lot More Wrestling'
The success of GLOW is not lost on Britney Young, who plays the imposing but lovable Carmen "Machu Picchu" Wade on the hit Netflix series.
It has been life-changing for the budding actress, feeling the love and support of the fans. She can expect more of the same when GLOW Season 2 is available for binging June 29.
"The girls make fun of me a little bit because everyone always recognizes me," Young said. "Well, I'm probably the one person on the show that looks like what they normally look like in real life, as I'm not wearing any makeup or have any crazy hairstyle.
"It has been so nice. I love when people come up to say how the show resonated with them. There have been things they've caught on to that I didn't even notice that is so great. Hopefully, Season 2 will have the same effect."
Young recalls being with her mom walking by the UCLA campus when a fan ran across the street to meet her. It was the first time someone recognized her in public.
"My mom started tearing up, saying, 'We need to take a picture. We need to remember this,'" Young recalled. "She was more excited than I think me, or the fan were. …
"Another memorable time for me was when a couple of us girls taped Drop the Mic. We had so much fun, but Method Man is a huge GLOW fan. He is a huge Carmen fan. He was chanting in the audience, 'Machu! Machu!' That was one of the weird moments where I've known this man all my life. I listened to him and Wu Tang, and he knows who I am."
The episode of Drop the Mic, TBS' celebrity rap-battle series, that Young references airs June 10, and pits Young and costars Kate Nash, Jackie Tohn and Sunita Mani against WWE Superstars Nikki & Brie Bella, Alicia Fox and Carmella.
Art is imitating life in many ways for GLOW as the sophomore season picks up off the success of the lady grapplers. When asked to sum up the next 10 episodes, Young adds to a quote from fellow cast member Sydelle Noel in that it's bigger, badder, and better … and deeper.
"We really do dive into these characters a lot more and get to know them beyond the wrestling ring," she said. "You see new friendships form, new relationships form, but also new rivalries as well. You get to see them experience being a little bit famous for a hot second, and how people react to it.
"There is a lot more wrestling. What I love about Season 2 is that we really make stories out of the minutiae in life. We have some crazy funny storylines that you wouldn't necessarily think someone would put on TV, but here we go. It's on TV and hilarious."
For Young, returning to set felt like she'd never left. The cast bonded quickly the first time around, staying in touch while on hiatus through WhatsApp group texts every day.
"It really didn't feel like we missed a beat at all," she said. "I think the interesting thing about Season 2, though, is that in Season 1, basically all 15 of us were in every scene together.
"Now, Season 2 is a lot more focused on groups of girls and personal relationships and how those are developing. Especially for, like, Justine, played by Britt Baron. Sometimes we wouldn't see her for two or three weeks at a time. Then we fell right back in the same routine when we saw her.
"We have new member Shakira Barrera this year. It was like she had been there since Season 1. She fell right in with us. Our crew, we also love our crew and equally felt comfortable and excited they were back, as well.
"… Another rarity of our show is all of us are fans of it. We want to see what happens to these characters. I remember for myself, reading things and thinking, 'That's why this person is this way.' To get these little tidbits and morsels of these girls' lives is great.
"One thing I really appreciate is we don't really follow the Orange is the New Black kind of system of telling each other's backstories. It is a lot of how these characters are reacting to their situations at this moment.
"When they become little micro-celebrities this season, it's so interesting to see how each girl reacts to that. Melrose wants to be signing autographs and taking pictures. Then you have Sheila who is like, 'No, I'm just here to wrestle. Don't come talk to me.' It's really interesting to see how different these characters are, yet how relatable they actually are."
Despite Carmen basically being born in the business and expected to be on a higher level than the other novice girls, Young didn't feel added pressure to perform. When wrestling coordinator Chavo Guerrero Jr. and stunt coordinator Shauna Duggins pushed the cast knowing there was more of an in-ring focus, Young was up to the challenge.
"I think them having the trust in me really was something where I knew I can do this," Young said. "I do have my little side coach Kia [Stevens] there. I do talk to her a lot for insights. She helps a lot.
"For myself, I think I wrestled more than I acted this season, which was a lot of fun … There were times I had to wrestle four or five of the girls, so I really did have to step it up. It was a lot of fun to see how far we can go. Kate Nash and I have a move that I'm just in love with. I can't believe they let us do it. It was insane. I think everyone will be taken aback at how great a wrestler Kate is."
The biggest compliment Young receives is when people wonder if she really is a wrestler or not. At the same time, don't expect to see her on Monday Night Raw any time soon.
"I respect the sport too much to say, 'Hey, I can take on some WWE wrestlers. Put me in the ring," Young said. "They are amazing. What they do is insane and takes such dedication and passion for the sport. I would respectfully have to say, 'I'm not even close to your level.'"
Aside from the mat work, there is character development across the board. That includes the unique dynamic of Carmen and Sebastian "Bash" Howar, played by Chris Lowell.
"I love Carmen and Bash. Chris is just an amazing person and just a talented actor. GLOW wouldn't work without Chris. He is just fantastic. He and I have had a lot of discussions about what we really think is going on between Carmen and Bash.
"You wonder in Season 1 if she has a crush on him, or he has a crush on her. Then it developed by the end of the season that maybe it's not a crush and maybe they are kindred spirits and going through the same things with their families, trying to figure out who they are.
"We talk about it a lot more in Season 2 where we aren't sure what the emotions are there. I think, for Carmen, it's someone who really cares about her and all her glory. I think with Carmen's family, they really wanted her to be a certain kind of way. 'Bash' doesn't want that for her. He wants her to be everything he knows she can be. I think she gravitates toward that and is very protective over him and wants him to also be everything he can be in the way he is meant to be."
Much like the first season that centered around female empowerment, there are numerous overarching themes and hot-button issues touched upon in round two.
Before GLOW premiered, Young could see there was hesitation about whether audiences would want to watch a show that has 15 women. How is someone going to relate to a show that has such a large ensemble? The series found the right balance among the cast to flesh out each character throughout, and audiences and critics have responded positively.
"Once you start watching it you realize we aren't just talking about women's issues, we're talking about human issues," she said.
"There are so many things we bring up in discussing relationships, discussing love and careers. And even delving into things like betrayal, trust, health care and abortion. You realize we are talking about things that affect all humans. It's not just a women's issue show.
"I think coming into Season 2, we do talk about harassment in the workplace and what you are willing to do to get your career off the ground and what are you willing to do to stand up for yourself and say, 'No, this is not right.' I don't think that is a women's issue. I think it's a human issue and something everyone can relate to.
"I am happy we are bringing up these things, especially with the #MeToo movement. We're not discussing the #MeToo movement per se as we are discussing things that happen to women in this industry and then expanding it in this world …
"This was all happening in the 1980s, and unfortunately, it's still happening to women. I think regardless, we would still be discussing these issues because that is what is happening within this world and environment."
https://www.youtube.com/watch?v=wwVOmTImfLA
Young is hopeful that GLOW can continue to shine into a Season 3. And she already has ideas.
"Season 3 I'd love to see how the popularity continues to grow and how it does affect not only the girls, but the production style of GLOW," she said. "…I would love for the girls to actually meet some female wrestlers.
"I know female wrestling in the 1980s was still kind of a 'sideshow' or a buffer they used in between the 'real' matches. I want to see if they can meet other female professional wrestlers out there and how that changes what they do the show or how the show is perceived.
"I'm excited. Fingers crossed for Season 3. I think there is so much more to tell about this world."
GLOW Season 2, Available Friday, June 29, Netflix
Drop the Mic: "WWE Superstars Vs. GLOW," Sunday, June 10, 10:30/9:30c, TBS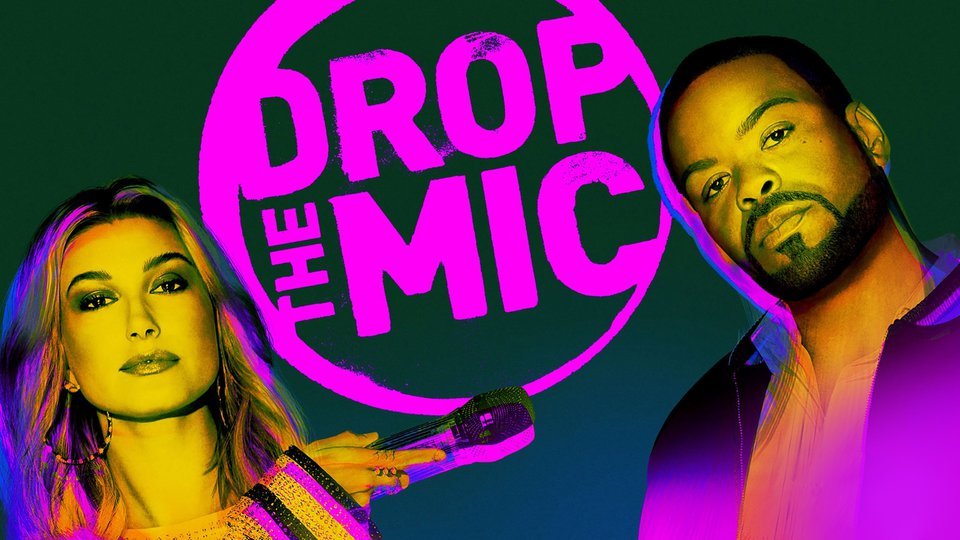 Powered by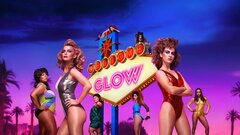 GLOW
where to stream
Powered by