Ask Matt: Sounding Off on Cancellations ('Hap and Leonard,' 'Designated Survivor,' 'Lucifer'), Lauren Cohan's Double Duty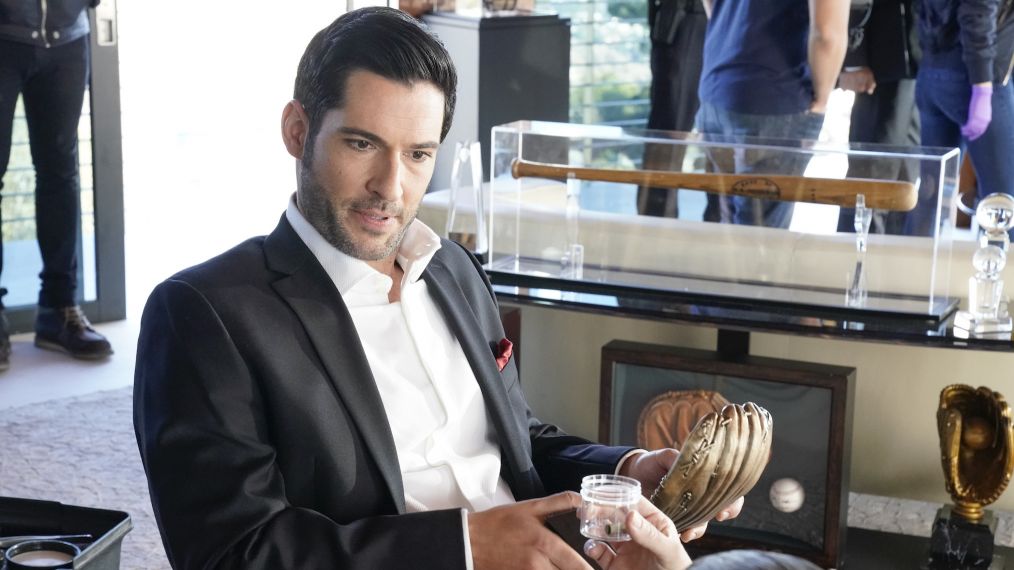 Welcome to the Q&A with TV critic (also known to some TV fans as their "TV therapist") Matt Roush, who'll address whatever you love, loathe, are confused or frustrated or thrilled by in today's vast TV landscape. One caution: This is a spoiler-free zone, so we won't be addressing upcoming storylines here unless it's already common knowledge. Please send your questions and comments to [email protected] (or use the form at the end of the column) and follow me on Twitter. Look for Ask Matt columns on most Tuesdays and Fridays.
Sundance's Hap-Less Decision
Question: A big THANKS to NBC for picking up Brooklyn Nine-Nine, so The Last Man on Earth and Hap and Leonard were the only shows I considered much-watch TV that were canceled. I think Fox canceled LMOE because picking up Last Man Standing would confuse their viewers because the names were too close. But I cannot understand SundanceTV canceling Hap and Leonard: great writing, great acting, 100% Rotten Tomatoes score and from what I understand it was their highest watched original programming. What gives? Any chance of that one getting picked up by a streaming channel? — AIA
Matt Roush: I'm inclined to think the title had less to do with Last Man on Earth being canceled than Fox shifting focus on the kinds of comedies it will be producing going forward—in a word, broader and less weird. But the demise of Hap and Leonard (confirmed after the column earlier this week posted) is more upsetting to me, as there is a rich trove of books yet to be adapted, and it's hard to imagine it being done any better than in the partnership of Michael Kenneth Williams and James Purefoy. I can't pretend to understand the business prerogatives of niche channels like SundanceTV, because even if this was its highest-rated show, it wasn't what you'd call a hit. I agree Hap would be a perfect candidate for a streaming service like Amazon (which does well with the Bosch adaptations), but until I hear differently, I'll assume it's over for now. A pity.
---
Two Views on Survivor Demise
Question: I know others are bummed by the cancellation of Designated Survivor, but can I say I'm actually glad—for all the reasons you recently mentioned in why it might have been canceled: "The show never really figured out what it wanted to be: a political procedural, a conspiracy thriller, a family drama. The elements didn't mesh easily—or worse, authentically—and I never felt the series truly lived up to its intriguing premise." I agree with all of that and yet every couple of weeks I'd dip back in to watch and end up wanting to bang my head against a wall. I'd had high hopes for this one early on, because I love a political show about the machinations of Washington D.C. Each time I tried to watch, I'd do so in hopes that it had somehow come to grips with what it wanted to do and would now work for me. Never happened through all my trials. So for me at least, the network has made me happy and put me out of my misery. — Jane
Matt Roush: Not so fast. The industry trades are reporting that one of the show's production entities is trying to keep the show alive — possibly on Netflix, which distributes the show internationally. (Hulu has streaming rights for the first two seasons of Designated Survivor in the U.S., which apparently could complicate things.) I'll believe it when I see it happen, but should there be a surprise reprieve, I hope the show would rise to the challenge and finally become the show Jane and I had once hoped for.
And now for a reaction from one of those who truly are bummed by the show's fate:
Question: Obviously, the producers/show-runners for Designated Survivor are not readers of USA Today. In its annual "Save Our Show" poll, Designated Survivor came in second in the list of shows that readers wanted to return. Of all the cancellations announced recently, this is the one that really made me not just disappointed, but angry. Of course it was never the "second coming" of The West Wing, but I really enjoyed it nevertheless, mostly due to the cast. It's the only show my husband and I watched on ABC, and we will miss it. — Gwen
Matt Roush: I'm pretty sure the producers and show-runners would be very aware of the show's standing in polls like USA Today's. But they're not the ones doing the canceling. That's on ABC, and while online fan furor is sometimes taken into account, it's rarely a determining factor if this isn't reflected in a show's ratings.
---
The Devil You Say!
Question: I want to ask why it is that some feel that Lucifer is too expensive for streaming services to afford, because quite frankly I think that is hogwash. I pay a fee for Netflix every mouth and find it extremely irritating and annoying that I find a movie or a show I would like to watch and it's a foreign effort with subtitles. Now if I pay every month for that experience, one would have to be crazy not to believe that I would pay for a show that I want to watch like Lucifer. Fox has always had a little bit of an unpredictable nature to it, like canceling Firefly and now considering a reboot of this series. I believe if there are more fans out there who, like me, who would jump over the moon for a chance to continue watching an entertaining show like Lucifer and would be super happy to pay the fee. Now if you have an extremely large fan base who feel the same way, I can't see how a streaming service wouldn't benefit not only financially but also by the exposure to a wider audience to the other properties they stream. I can't see how anyone could lose. — Unsigned
Matt Roush: I'm not sure what Netflix's subtitled imports (which I wish I had more time to watch) have to do with Lucifer, and I'm not holding my breath for that rumored Firefly reboot, but I also wouldn't buy the argument that this is somehow too expensive for a deep-pocketed concern like Netflix, which is shelling out an unprecedented fortune on programming. You make an interesting case for reviving a cult show that could introduce a new audience to a streaming service—although hard to imagine most Lucifer enthusiasts aren't already in the Netflix camp. The problem with any of these platforms rescuing any show from cancellation is that fans now seem to expect every show has a chance for this sort of afterlife. Sometimes the answer is just no, as disappointing as that can be. I'm not saying to lose hope for more Lucifer somewhere, but more often than not, a cancellation is the final word.
---
This Apartment Is Foreclosed
Question: Was I the only one who enjoyed 9JKL? I found the show to be light, funny and well-acted. In fact, I thought it was just plain fun—something missing on TV these days. Do you think it has any chance of a reprieve? — Debbie
Matt Roush: You're never the only one, but in this case, you were one of the loyal few. In another time, an old-fashioned family farce like 9JKL might have had a chance, especially with pros like Linda Lavin on board. But with no Monday night hits on which to ride the coattails, this seemed doomed from the start. And I can't imagine another mainstream outlet where it would be a better fit than CBS.
---
Double Duty — Or Is Someone Dying?
Question: With Whiskey Cavalier picked up to series by ABC, how is that going to work with Lauren Cohan returning to The Walking Dead? Of course, when I read her saying she was going to be back on The Walking Dead, I noted she didn't explicitly say she was on contract for the season. So maybe she's just back long enough to wrap up her storyline as Maggie. With the shorter seasons for series that are popular these days, I guess she could conceivably shoot both shows, if they weren't filming at the same time. Or are we in for some heartbreak regarding Maggie on The Walking Dead? — Jennifer
Matt Roush: I know questions like this beg to be asked, but I'd rather see how it plays out and not know in advance. (I'm a spoiler-averse sort of guy.) Unless Lauren Cohan addresses the question directly, I'll assume the limited run of both series—Whiskey is for midseason, and I'm not familiar with its production schedule—may allow her to do both, at least for a while. Given that characters sometimes go weeks without being seen on The Walking Dead—although that may not be the case as much now that the Saviors are beaten—it's possible she could work this out. It's also conceivable that Maggie could be written out, and if so, that's something I know I don't want to know before it happens.
---
Three Cheers — Make That Screams — for The Terror
Question: I believe AMC's The Terror is terrific and that Jared Harris and Adam Nagaitis deserve Emmys for Lead and Supporting Actor. What think you? — Ken
Matt Roush: Perfect timing for this question, because the finale of this riveting supernatural historical thriller airs Monday, and I'd love to see it get some attention in the always-competitive limited-series field. According to the Gold Derby site, AMC has submitted the show, Harris (Capt. Crozier) and Nagaitis (Hickey) in the appropriate categories, as well as Ciaran Hinds (Capt. Franklin), Nive Nielsen (Lady Silence), Tobias Menzies (Fitzjames) and Paul Ready (Dr. Goodsir). All are worthy, and consider this one last plug for an excellent adaptation of a tremendous book.
That's all for now. We'll pick up the conversation again soon. Thanks as always for reading, and remember that I can't do this without your participation, so please keep sending questions and comments about TV to [email protected] or shoot me a line on Twitter (@TVGMMattRoush), and you can also submit questions via the handy form below.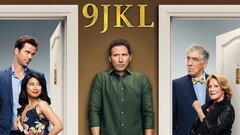 9JKL
where to stream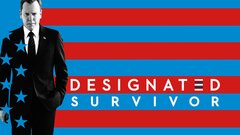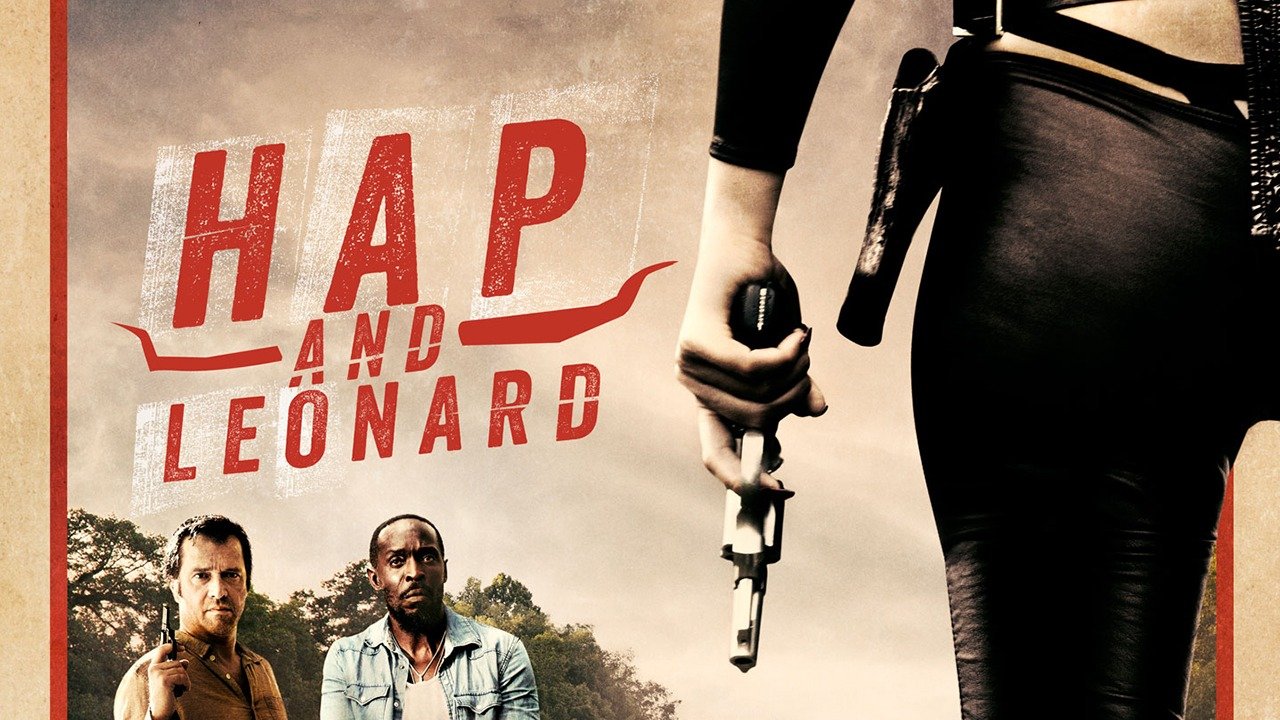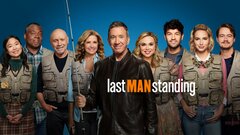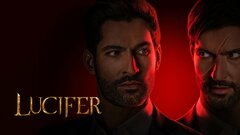 Lucifer
where to stream