Scene Stealer: '9JKL's David Walton Is a Show Business Pro
9JKL's David Walton loves that his character has so many layers.
He Plays:
Heart surgeon Andrew, who lives down the hall from his overbearing parents, Judy (Linda Lavin) and Harry (Elliott Gould), and his actor brother, Josh (Mark Feuerstein). He's also juggling his own relationship with wife Eve (Liza Lapira) and their infant son. (The characters are loosely based on cocreator Feuerstein's real-life family.) In Monday night's Season One finale, the gang deals with the return of Josh's ex-wife. "The writers created more layers to Andrew than I thought they would," Walton says. "He started off really vain and self-centered. They've added some backstory as to why he puts on that front and shown his soft underbelly. But I always love him because he always says what he's thinking."
Where You've Seen Him:
Walton has been a steady presence on television since 2004. In addition to leading roles on charming short-lived shows Bent and About a Boy, he's had memorable guest spots on New Girl, Masters of Sex and Happy Endings.
Why We Love Him:
Andrew—who can shift from being ultra-confident to childish in a second—could come off as immature or petty. But Walton brings a warm depth even to Andrew's lowest moments…and his chemistry with the cast is icing on the cake.
It's Called Show Business:
Walton has adopted a Zen attitude toward some of the industry's harsh realities. "Because I've been on so many shows, I know what network television is: a straight-up business," he acknowledges. His job is to "control what you can control, do your best work and work your ass off." But he wouldn't change a thing. "I get to do what I was doing for free in high school, and they're paying me!"
9JKL, Season Finale, Monday, Feb. 5, 9:30/8:30c, CBS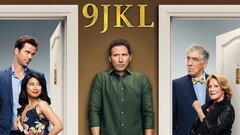 9JKL
where to stream
Powered by