Bochco's Best: Steven Bochco's 10 Favorite 'NYPD Blue' Moments
The news of Steven Bochco's passing this week rocked both those who had worked with the prolific TV producer, as well as fans of his many series.
NYPD Blue was created by Bochco in 1993 and became one of the network's longest-running shows, ending after 12 seasons in 2005.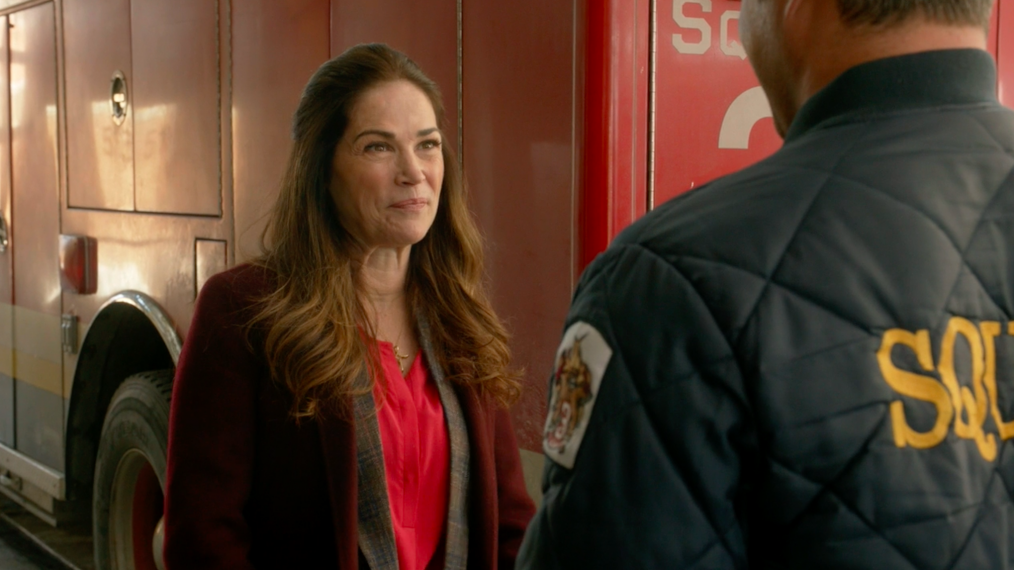 See Also
The 'NYPD Blue' alum stops by the Windy City in Thursday's episode.
In The TV Guide Book of Lists, published in 2007, Bochco himself chose his 10 best moments from the show, which made Dennis Franz, Jimmy Smits, Kim Delaney, and more household names. Read on for his must-see episodes.
"Ipso this, you pissy little bitch!"
(Pilot, September 21, 1993) Det. Andy Sipowicz's retort to ADA Sylvia Costas "flew our flag right off the bat," Bochco says.
Sipowicz Gets Sloshed
(Pilot, September 21, 1993) "Our willingness to look at Andy's alcoholism with an unflinching eye makes it memorable."
Sipowicz Gets Soul
("Oscar, Meyer, Wiener," December 7, 1993) Lt. Fancy takes Andy to a soul food joint, "giving Sipowicz insight into what it's like to be the guy who's different."
Medavoy's Eyeful
("Abandando Abandoned," January 11, 1994)
Nebbishy Greg Medavoy has a close encounter with bombshell Donna Abandando. "She taked off her robe, Medavoy's eyes lock on her, and he goes, 'Ub, ub, uh-boy!'"
Andy Meets Bobby
("Simone Says," November 15, 1994) Jimmy Smits "had enormous impact, not only because I adored Jimmy—I'd offered him the role that David Caruso took—but because of our anxieties about whether or not people would respond to the new guy."
The Last Hug
("Auntie Maimed," April 30, 1996) After second son Theo arrives, Andy tells elder son Andy Jr. he loves him. Andy Jr. is killed shortly after.
Exit Bobby
("Hearts and Souls," November 24, 1998) "Bobby's death was the most gut-wrenching thing I've seen."
See Also
The Best on the Beat: Matt Roush ranks the five best-ever cop shows!
The Last New Guy
("Lie Like a Rug," November 6, 2001) "I knew the moment Mark-Paul Gosselaar came in that we'd never see another partner for Sipowicz."
Yep, He's Gay
("Bale Out," December 14, 2004) Sipowicz learns that new boss Lt. Thomas Bale is closeted. "For Andy to honor the secret said more about Sipowicz to Bale than any 20 scenes."
Donning the Blues
("Old Man Quiver," February 1, 2005) Newly promoted Sipowicz dons his sergeant's uniform. "Every cop in the precinct snaps a salute. It takes your breath away."