Jason Ritter Talks 'Kevin (Probably) Saves the World,' Guest Leslie Jones & More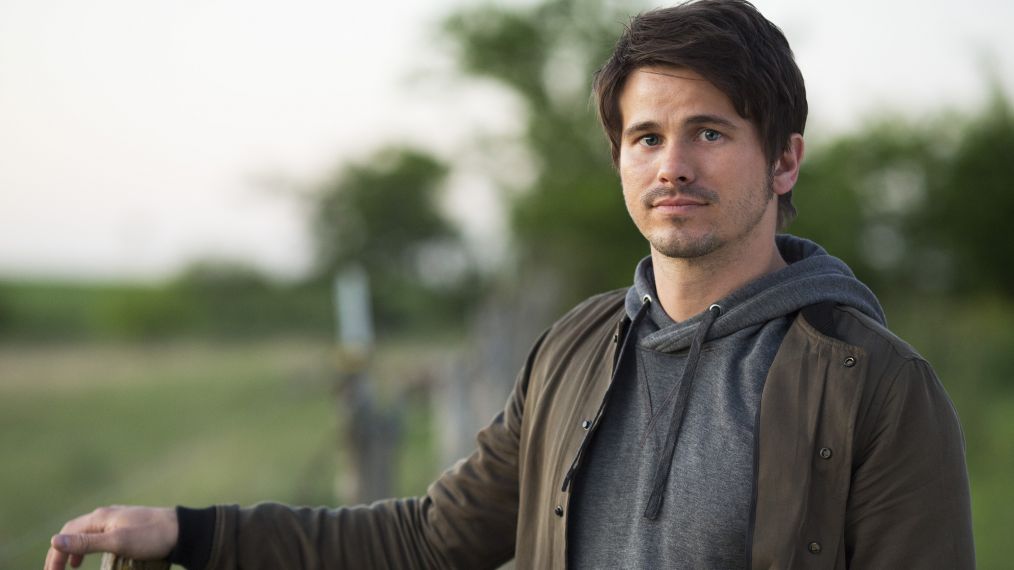 The name Ritter is almost synonymous with comedy—a legacy Jason Ritter is continuing with his latest TV role on Kevin (Probably) Saves the World.
In the ABC series, the 38-year-old plays Kevin, a man who returns to his small hometown after having a mental breakdown. Things get pretty crazy after a brush with a meteor-like mass, which causes him to start seeing spiritual manifestation Yvette (Kimberly Hebert Gregory).
Kevin (Probably) Saves the World really showcases Ritter's range between comedy and drama. He proves that he can hold his own in a lead role, after years of being part of an ensemble on Parenthood, The Long Road Home, and more.
TV Insider had the chance to chat with Ritter about Kevin, upcoming guest star Leslie Jones (Saturday Night Live), and which of his Parenthood co-stars he'd like to see on his new show. Find out what he had to say below.
In the episode "Fishtale," Kevin and Tyler (Dustin Ybarra) left things on a bad note. Will we see that turn around, or is it only going to get worse for the old friends?
Jason Ritter: Well, it was a pretty big betrayal, I admit on Kevin's behalf. But it's something that Kevin cannot let go of initially. The next episode finds Kevin trying to balance doing what the universe wants him to do and also trying to figure out how to win his friend back. [Kevin] realizes that he hasn't spent too much time apologizing or looking at his past behavior, and how much he's taken people for granted. It's a tough road for Kevin but it's one he's pretty obsessed with and I don't think he'll quit until he makes it right somehow.
What drew you to the character of Kevin? Is there any part of you that relates to him?
Oh yeah. I relate to him on almost every level. I really related to him realizing that, at a certain point, he hadn't been as good of a friend or family member to the people around him—that he's sort of just been focused on himself. I connected with the element of Kevin that's starting over. He went to a dark place and ended up having to begin again. I don't have an invisible friend telling me what to do but other than that, he and I are pretty similar.
We're noticing more and more shows about morality and spirituality coming to television—from Kevin (Probably) Saves the World to The Good Place and Living Biblically. Why do you think that is?
I feel like there's a natural desire in humankind to balance things out. When there's a lot of dark, you want some light, and when there's a lot of light, you are sort of craving something dark. At this point, there's been so much divisive talk between each other, especially online. People through a computer screen can be so mean to each other and it's just this chain of negativity–you don't know what someone's gone through, what their life is like, or what's lead them to believe the things that they believe.
Maybe empathy and kindness is a better place to start from. I think it's comforting, these shows try and look at it in a way that's funny and interesting and has layers to it.
Leslie Jones is set to guest star on the show, are you able to share what kind of role she'll play? How was it working with such a comedy pro?
It was incredible to work with her. She is a force of nature, so funny and such a passionate person. I was initially a little nervous to work with her just because she's so great and I'm such a fan of hers. I though, 'What if she doesn't like me,' and all this stuff. She's such a positive person, I mean you see it on her Twitter feed and everything. There's just this enthusiasm that just pours out of her and that's refreshing and lovely.
She comes in on the final episode. We've seen Yvette and Dave (Will Sasso) show human traits—they used to be impervious to the harm, and all of a sudden, they're not. Basically, Yvette enlists the help of another warrior, and it happens to be Leslie Jones. We had a lot of fun that day. It's a particularly ridiculous scene [Laughs], and I think fans of hers as well will really enjoy seeing her that way.
People loved you as Mark on Parenthood. If you could pick one of your former co-stars from that show to guest star on Kevin, who would it be?
Gosh, I would have to say Lauren [Graham]. I love working with her so much and she's just one of the funniest, warmest, kindest, loveliest people I've ever met in my life—on top of being able to translate all of those qualities into her acting. So I think I would choose her, she would fit in great. She's also so great at comedy and drama simultaneously, which is one of the interesting things about our show. It's kind of both things, it's not one or the other. It's a strange mishmosh and Lauren knows how to do that.
Do you prefer doing comedy or drama? How do you approach each genre differently?
I have a similar approach to it. To me, I feel like if a role is grounded in some sort of reality then you can go anywhere you want. If you lose being grounded, then if you try to come back in for some kind of sincere moment, everyone goes, 'Wait, what? Where did this come from?' If you remain somewhat tethered to reality then you don't sacrifice it all for jokes. In any drama that I've been involved in, I'm always looking for a little joke here or there and same with comedy.
Otherwise, pure drama with no comedy becomes sort of melodramatic and pure comedy with no sort of humanity becomes silly. Neither extreme makes me very happy, so I always like finding the middle ground. Some of the worst, most difficult times in my life have been the times where I've laughed the hardest with my friends.
You've had to get very physical on the show, from sleepwalking to being drenched in water while taking the elevator. How do you handle that?
It's one of my favorite things to do. When I was younger, my close friends and I wanted to be stuntmen, and so we just threw ourselves around. We tried to fall off higher and higher things. We were real nightmares for our parents, I imagine now [Laughs].
I definitely take it in stride now. The next day, I'll go to makeup and they'll ask, 'Where did this giant scrape on your back come from?' and I'm like, 'Oh, probably one of three things.' So yeah, I do get a little banged up but never too bad. And I'm always having so much fun that the adrenaline overtakes any pain.
Kevin (Probably) Saves the World, Tuesdays, 10/9c, ABC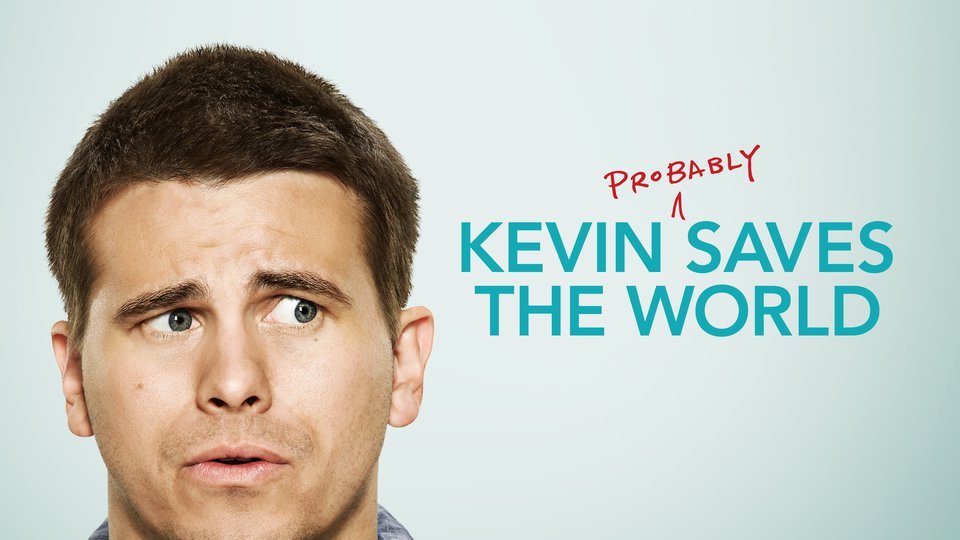 Powered by