5 Reasons to Love 'Marvel's Runaways'
Patrick Wymore/Hulu
MARVEL'S RUNAWAYS -- "Refraction" - Episode 107 - At Atlas' Open House, our parents and kids are thrown together following the revelations of the gala. But for one family, the school event is only the beginning of the drama.
Superheroes and teen soaps shouldn't necessarily mix as well as they do in Marvel's Runaways. But in the hands of executive producers Josh Schwartz and Stephanie Savage—the duo behind The O.C., Gossip Girl and the Dynasty reboot—this take on the comic book is a hybrid to behold.
The Hulu series, about adolescents grappling with hormones, emerging abilities and the realization that their folks are part of a supernatural cabal, streams its first season finale on Jan. 9, so there are only a few episodes left. Here's why you should catch up and binge now.
'The Path,' 'The Bachelorette' and some Food Network favorites are among Hulu's January additions.
1 The Killer Cast The ensemble (including Virginia Gardner, Gregg Sulkin, Lyrica Okano, Rhenzy Feliz and Ariela Barer, above, from left) is a top-notch mix of newbies and vets, such as 24's Annie Wersching and Alias's Kevin Weisman. "We had a tall order for our casting director," says Savage. "We were like, 'We need a diverse cast of 16 regulars and six potential future stars. Everyone we cast was our first choice."
2 The Stars Act Their Age (for the Most Part) Unlike teen-centric shows of the past (hi, Beverly Hills, 90210), Runaways doesn't have thirtysomething actors playing young. Allegra Acosta just turned 15, and Feliz is 20. Schwartz jokes that, aside from "old man" Sulkin, who's 25, "they are all kids."
3 Its Slow Burn "We wanted to take the first few issues of Brian K. Vaughan's comics and live inside them for as long as possible," Schwartz says. The result: a more developed story.
4 The Alex Twist Feliz's de facto team leader, Alex, has a big development coming his way. "You'll start to see the track laid down for Alex going on a path that might separate him from his friends," Savage teases.
5 The Dinosaur! Of all the awesome effects, we have real love for Old Lace, the Deinonychus telepathically linked to the outspoken Gert (Barer). "Ariela's so good with Old Lace because she's not acting opposite a green tennis ball," says Schwartz. "It's a lifelike puppet with a team that controls every nostril flare and eye blink."
Marvel's Runaways, New episodes stream Tuesdays on Hulu; Season 1 finale Jan. 9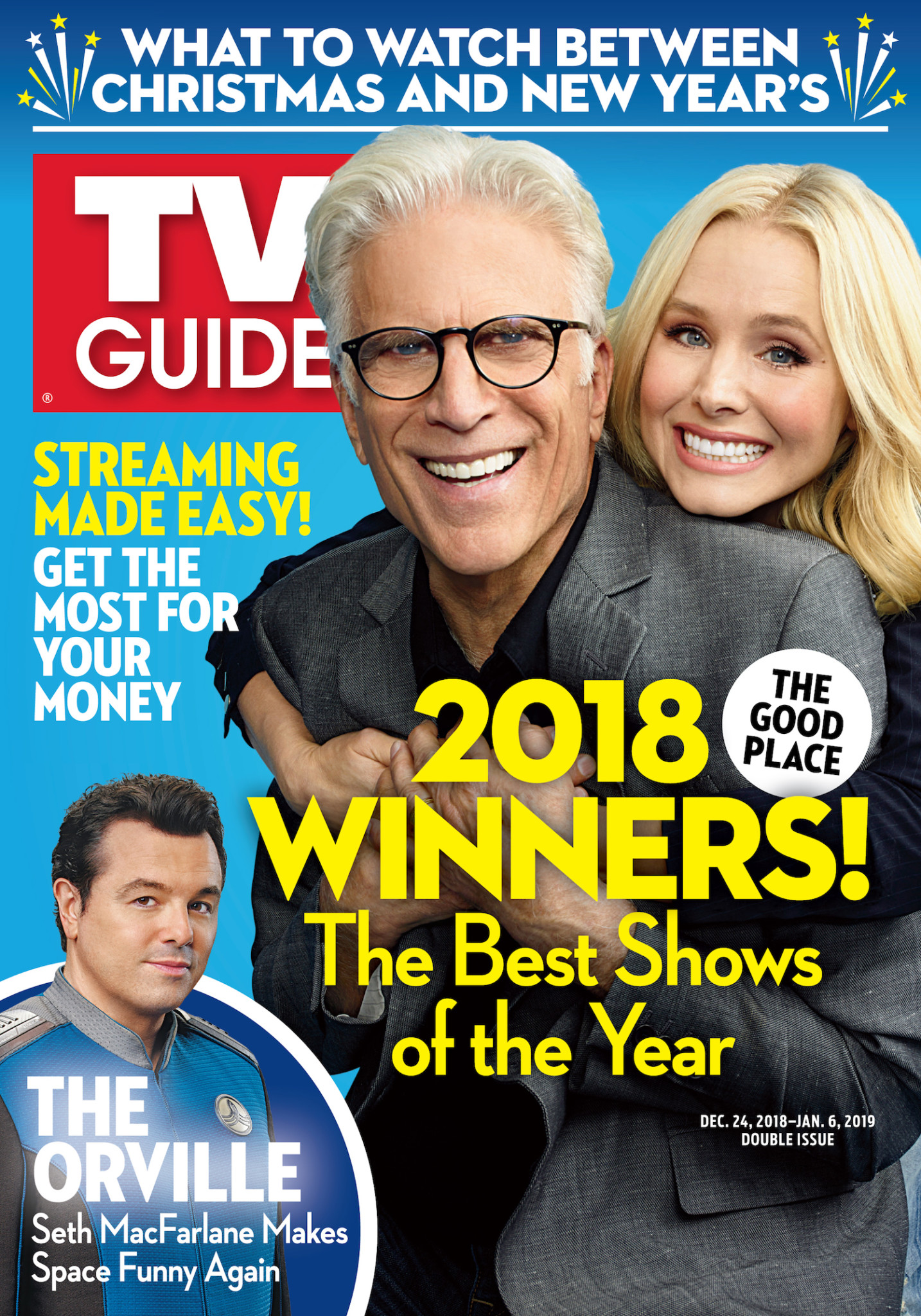 This article also appeared in the Jan. 8 - Jan. 21 issue of TV Guide Magazine.