The CW's Mark Pedowitz on Female Superheroes, Why Friday Isn't Exile for 'Vampire Diaries' and More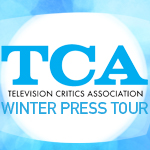 The CW has no plans at the moment for a female-led superhero series–but network president Mark Pedowitz said the door is still wide open to add such a show in the future.
"At this moment last year, DC's Legends of Tomorrow didn't exist," Pedowitz noted to reporters gathered Sunday morning at the Television Critics Assn. press tour.
That could include spinning off an existing female superhero character already on the network, which includes Black Canary (Katie Cassidy) and Killer Frost (Danielle Panabaker) on Arrow.
The CW also airs the animated series Vixen on its CW Seed streaming service. Megalyn E.K., who voices the character, will show up in live-action form this season on Arrow. Vixen will return for a second season on CW Seed, and Pedowitz said that "hopefully that character can spin itself out" or join Legends.
RELATED: Arthur Darvill on Why Legends Has 'The Most Dysfunctional Family You Could Imagine'
Of course, The CW also airs the DC series iZombie, which already has a female lead, played by Rose McIver. Pedowitz said a third season of the critically acclaimed series has a "good shot."
Pedowitz was also asked about adding a show led by a multicultural superhero; he pointed out that several diverse characters already appear in the CW's DC universe.
It's not an issue of too much volume. There's room for more comic book/superhero shows on The CW, said Pedowitz, who believes the genre has not been exhausted just yet. "I don't think you've seen a stoppage of people watching these shows," he said. The CW has experienced ratings growth with staples Arrow and The Flash. "When you have quality shows, people will watch, no matter the genre."
Legends, which premieres Jan. 21, is "fun, it's big, it's lighter than Arrow and Flash," Pedowitz said. "I've seen four hours, and I want popcorn with me any time I watch it. There's a lot of Guardians of the Galaxy-meets-Doctor Who to it. It takes your mind off the troubles of the world."
The series actually spawned from an idea Pedowitz had for Arrow/Flash executive producer Greg Berlanti. "They liked the idea of doing something, but not my idea," he said. "We knew we had great characters to tell great stories with, that's how it all started. My initial idea was more villain-based. They did better job [coming up with something] more Dirty Dozen/Avengers-based."
Meanwhile, Pedowitz defended the decision to move The Vampire Diaries and The Originals to Friday nights–a night that the networks have mostly abandoned. Pedowitz said the move was not an "exile."
"It's a move to strengthen Friday night," he said. "We made a strategic shift on Thursday, to make it male-skewing with Legends of Tomorrow and The 100," he said. "We ended up with the best schedule since I've been at The CW, ever."
Pedowitz also confirmed that there will be an "organic crossover" between Vampire Diaries and Originals this year, but it won't be of the size and scope that the network's Arrow/Flash crossovers have been.
"It has to make sense," he said. "If it doesn't make sense story-wise, they don't do it."
The CW's one new fall series, Crazy Ex-Girlfriend, has struggled in the ratings so far; Pedowitz said he hoped that delayed streaming viewing of the series might help bolster its audience. "I wish I had a more optimistic statistic," he said. "We believe in the show, we stand by it. I wish the numbers were better. I wish people had found the show. But we have the goods… I believe there's a place on our schedule for a show like this."
Also on Sunday:
Pedowitz announced that Broadway star Lea Salonga will appear in the season finale of Crazy Ex-Girlfriend, while Kevin Smith will direct a May episode of The Flash.
The CW didn't go into this final season of America's Next Top Model thinking it would be the end, but Pedowitz said he and star Tyra Banks decided to end the show after 22 cycles after they both agreed "it was time to call it a day." There have been no recent conversations about producing a retrospective special.
The CW's streaming deals with Netflix and Hulu are up, and the network is exploring potential new streaming partners and strategies. "There are many entities quite interested in CW product," he said.
Projects such as Riverdale, Friday the 13th and Little Women remain in development, but there's nothing new to report.
Supernatural keeps on keeping on (see why the show won't be running 'out of juice' anytime soon).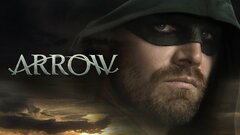 Arrow
where to stream