Archie Comics TV Show: Everything We Know About the 'Riverdale' Series (Including a 'Virgin Suicides' Plotline?!)
This ain't your mama's Archie.
The new Archie Andrews TV reboot Riverdale, currently in development at The CW, will be "darker" and "weirder" than what you've come to expect from the beloved brand, says Archie Comics chief creative officer Roberto Aguirre-Sacasa. Case in point: Aguirre-Sacasa, who wrote the pilot, reveals that the first episode includes a plotline inspired by The Virgin Suicides, the controversial book and subsequent film about five young sisters who off themselves.
So… not exactly the typical town gossip dished over a sundae at Pope Tate's.
But what else can you expect from the new series? We cornered Aguirre-Sacasa at New York Comic Con's Archie Comics booth to get the scoop. Here's everything we know so far.
The show will be a little like Twin Peaks.
While the show is currently part of the pilot cycle at The CW, it was originally in the works at Fox. It was there that the show became darker than initially intended. "They really pushed us to kind of go beyond a typical high school show like Saved by the Bell and to go into something that was a little darker and weirder like Twin Peaks," says Aguirre-Sacasa. Though Fox ultimately decided not to make the show, Warner Bros. and red-hot producer Greg Berlanti helped bring it to The CW, where the new tone remains.
But it'll also be a little like The Perks of Being a Wallflower.
The film came up as inspiration when Aguirre-Sacasa was originally pitching Riverdale as a movie, alongside Pitch Perfect director Jason Moore. "I was like, wow, if we could do that with Archie, that would be great," he says. "A real John Hughes[-esque], contemporary, emotional, deep, dark, funny, coming-of-age movie—that's what it would be." That goal carried over to the TV show. "These are the ultimate teenagers who will tell the ultimate coming-of-age story," says Aguirre-Sacasa.
Archie's going to have a whole new look.
The pilot has big changes in store for our leading man. "Archie spent the summer working at his dad's construction site company, and he got hot," says Aguirre-Sacasa, laughing. "So he shows up for sophomore year, and all the girls are like, 'What happened to Archie over the summer?"
Betty and Veronica spent some time away.
"Veronica and her mom move back to Riverdale under very mysterious circumstances," says Aguirre-Sacasa. The first thing that happens then is the Virgin Suicides inspired event, which is "the mystery that propels" the show.
As for Betty, she's still Archie's neighbor, but she spent her summer interning in Los Angeles, where she met her idol, author Judy Blume. "Judy Blume told her, 'You know, when you're 15 or 16, everything can change in a summer,'" says Aguirre-Sacasa. "[So] when she comes back to school, she's determined to finally get out of the friend zone with Archie and get into the girlfriend/boyfriend zone."
Betty will still be the girl next door, but with a twist. "Betty's sort of like the perfect girl, perfect student, student council president, and I think we're really getting underneath what is the cost of being the perfect girl in today's world," says Aguirre-Sacasa.
The villain's a lady in red.
Ginger bombshell Cheryl Blossom will be stirring up all kinds of trouble. "I don't think it's spoiling to say that Cheryl Blossom is our lead villainess for season one… and she's really crazy," says Aguirre-Sacasa, with a laugh.
All your other favorite characters will be around too.
You'll see Josie and the Pussycats, who attend Riverdale High, as well as Kevin Keller, the comic series' first gay character, who will appear as Betty's best friend on the show. As for Sabrina the Teenage Witch, Aguirre-Sacasa is coy: "Let me say this: she's not in the pilot."
The CW tradition of insanely hot actors will continue.
"One of the great things about Perks of Being a Wallflower is those kids seem so real," says Aguirre-Sacasa. "Yeah, they're cute, but they're not hot. They're kids, and they're not cookie cutter. So I think we want to strike the right balance between hot kids and real-looking kids. Ultimately the goal is to get as realistic a portrayal as we can get."
Still he concedes: "Yeah, they'll all be hot though."
More News From Comic Con: Sneak peeks, panel reveals and what's ahead on your favorite shows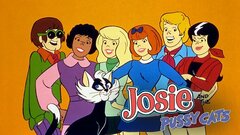 Powered by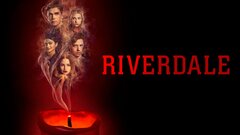 Powered by