'The 100' Season 3 Trailer Warns 'No One Is Safe' (VIDEO)
https://player.waywire.com/?id=1VVCDX2WTZN188NR
OK, we could list at least 100 awesome things about this trailer for The 100's upcoming third season, but we'll leave that to Buzzfeed (Clexa gets a GIF! And Linctavia gets a GIF!). Instead, we'll just say that if the next 2 minutes and 40 seconds aren't enough to convince you that this is the gutsiest sci-fi epic since the Battlestar Galactica reboot, you may need to see a doctor. Because this clip is killer.
RELATED: 7 Burning Questions About The 100 Season 3
Filled with peeks at where some of our characters have been (Clarke's wandering nomad look is some rough stuff), where they're headed (City of Light, anyone?) and who they're butting heads with (what's good, battling Blake siblings?), there is no doubt that the brewing war between Earth's clans is just the beginning of the badass action and heart-rending drama coming our way when this underrated drama returns to The CW on January 21.
Oh, and if you want to be one of the cool kids but missed the first two seasons, fret not. Both batches are available on Netflix and you still have over a month to bone up.
The 100, Season premiere, Thursday, Jan. 21, 9/8c, The CW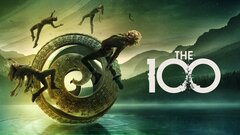 The 100
where to stream
Powered by