Hulu Gets Hugh Laurie to Play Another Complex TV Doctor Hulu gets Hugh Laurie to play another complex TV doctor
The House alum will play a forensic neuropsychiatrist in the drama Chance, which Hulu has already renewed for a second season. Based on the Kem Nunn novel of the same name, Laurie will play, as Deadline describes it, "a San Francisco-based forensic neuropsychiatrist who reluctantly gets sucked into a violent and dangerous world of mistaken identity, police corruption and mental illness."

American Idol's demise marks the folding up of "TV's last cultural big tent"
At its peak, says James Poniewozik, Idol was "a weekly destination for all ages and many tastes. The series became an island of mainstream in a sea of niche by embodying contradictions. It grabbed a broad audience by bringing together singers from different pop subcultures — country versus bubble gum, R&B versus rock — and pitting them against one another in a battle of national preferences. It was simultaneously vicious and sentimental, a uniter and a divider. It changed the rules for making pop stardom. Then social media changed those rules again, giving musicians an even more direct conduit to audiences than reality TV did and contributing to the show's eventual downfall." PLUS: Idol was the "Death Star" of reality TV, Adam Lambert was last year's highest-earning Idol alum, here are 5 things that killed Idol, Idol is the last singing competition to truly celebrate amateur musical performers, Carrie Underwood leads all Idol alums in record sales, looking back at Idol's best moments, and where did it all go wrong?

Roots remake: Here's your first look
LeVar Burton, the original Kunta Kinte, stands next to the new Kunta Kinte, played by Malachi Kirby, for the remake that Burton is producing for the A+E Networks.

With a black bachelor, UnReal will focus on race in Season 2
As exec producer Carol Barbee explains, "This gives us a unique opportunity [to showcase] the media trying to school the world on race."

Netflix to stream in 130 countries and offer more than 600 hours of original programming this year
Netflix chief content officer Ted Sarandos said today at the Consumer Electronics Show: "Members can enjoy shows anytime, and based on their viewing habits, we can put the right one in front of them each and every time. That means we can spend less on marketing and still generate higher viewership, even from smaller, quirkier, less traditionally commercial material. That means we can take more risk." PLUS: Will shows like Orange Is the New Black face censorship in some countries?

HBO and Lena Dunham confirm Girls will end with Season 6
Dunham, who turns 30 in May, said in a statement: "I conceived of Girls when I was 23 and now I'm nearly 30 — the show has quite perfectly spanned my 20s, the period of time that it's about — and so it feels like the right time to wrap our story up. We look forward to creating a sixth season that will honor our amazing cast, crew and fans. And in the Girls universe, nothing ever ends too neatly."

The Big Bang Theory casts June Squibb as Sheldon's meemaw
Sheldon's oft-discussed grandma will appear in a February episode.

Lifetime will air a one-hour interview with Hillary Clinton
A special edition of The Conversation With Amanda de Cadenet featuring the Democratic presidential frontrunner will be shown on Jan. 13. PLUS: Clinton tweets happy birthday to SNL's Kate McKinnon.

Nat Geo delving into sex history with Original Sin: How Sex Changed The World
The six-part documentary series will feature everything from Ashley Madison to Dr. Ruth Westheimer.

Jake Gyllenhaal will examine the Jonestown massacre for his new A&E cult anthology series
Gyllenhaal says of the anthology series, which he's producing: "We want to focus on the undeniable magnetism of zealots and the danger of that kind of charisma. A notion not only pertinent to cult leaaders but to the geo-political climate of today."

History orders Six, a Navy SEAL limited series
The eight-episode series will follow a fictional Navy SEAL Team Six.
NBC's Today show will broadcast live from the White House for Obama's final State of the Union
NBC will do a two-hour live broadcast from the White House on Tuesday, featuring interviews with the president and Vice President Joe Biden.

Life imitates 30 Rock for Tina Fey
Fey and her husband recently paid $9.5 million for the apartment above her current home, not unlike what Liz Lemon did in a 2009 30 Rock episode.

It's Always Sunny in Philadelphia returns for its 11th season more mature
This season is its most evolved to date, after a few uneven seasons.

Robert Redford signs two-year deal with HBO
Redford's first project under the pact: The Burgess Boys miniseries, based on the novel by Pulitzer Prize-winning author Elizabeth Strout.

Neil deGrasse Tyson's StarTalk earns renewal, plus a book
Nat Geo has picked up the famed astrophysicist's talk show for a third season that will include the release of a StarTalk book. PLUS: Neil deGrasse Tyson on why you should watch his show

Canceled British drama Jekyll and Hyde is sending its sets to shelter Syrian refugees
The ITV series was canceled this week, and its creator Charlie Higson tweeted today: "One small good thing to come out of #JekyllandHyde cancellation. Our sets have been shipped to Calais to make refugee shelters. True."

Bates Motel and Damien will premiere on A&E on the same day
Season 4 of the Psycho series will be followed by the first season premiere of The Omen sequel on March 7.
The docuseries about a group of adults with Down syndrome will be back for a second season.

Another Veronica Mars alum is headed to iZombie
Not only will exec producer Rob Thomas reunite with Kristen Bell (who's lending her voice to the CW series), but her Veronica dad Enrico Colantoni will recur as a vice detective.

Vice's new Viceland Channel will include a Ben Stiller sketch comedy/musical series
Spike Jonze, Viceland's creative director, spoke today of what to expect when the new cable channel launches on Feb. 29.

Comedy Central's Not Safe With Nikki Glaser will examine all things sex
The former MTV star and fellow comics will delve into sex from her "curious perv" perspective.

In Season 2, American Crime is still the only show to "go there"
John Ridley's anthology series heads into more nuanced and uncomfortable territory with its rape scandal storyline that begins tonight. "Fixated on the experience of racism and other forms of discrimination," says Hank Stuever, "American Crime was just as interested in the complexities of the racist potential within each of us. It's rare to see a TV show successfully navigate all the gray that exists between black and white, and it's rarer still for that same show to be so unflinchingly good on the terrible subject of grief." PLUS: American Crime is often too neat for its own good, it's hard to watch but also hard to look away, American Crime is a great series that nobody's watching, the problem is American Crime is a grueling chore to watch, and John Ridley says: "I like when I make other people feel uncomfortable."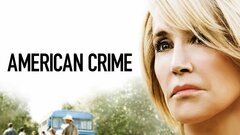 Powered by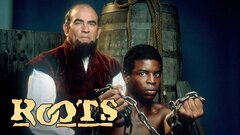 Roots
where to stream
Powered by