'UnReal' Season 2 Will Tackle Racism. Plus: Who is Gunning for Rachel?
UnReal's first season ended with a bang: Everlasting star Adam (Freddie Stroma) opted to not run away with his producer Rachel (Shiri Appleby) after she had already walked out on her on-again boyfriend, Jeremy (Josh Kelly)—who subsequently dumped her in front of the entire crew. Rachel got payback by manipulating Adam's fiancee Anna (Johanna Braddy) and dooming his live on-air wedding. Meanwhile, Quinn (Constance Zimmer) got her own power back after she humiliated her ex-fiance Chet (Craig Bierko) in front of his bosses. At the end of the day, Rachel and Quinn only had each other left…and now in the Lifetime series' second season, they'll have a new television season to produce.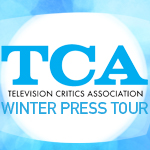 "This is the Quinn and Rachel show…we always break their story first," UnReal co-creator Sarah Gertrude Shapiro said during the show's Television Critics Association panel, likening the show to a female Breaking Bad.
As UnReal puts on a new season of Everlasting, the show will shake things up with a move that hasn't been replicated in the real world: Everlasting's new leading man is African-American.
"I've heard really appalling things about race all the time," Gertrude Shapiro acknowledged, noting the complaints by some people about an interracial Cheerios commercial in 2013. With the show, "we don't want to fall asleep at the wheel."
"This gives us a unique opportunity [to showcase] the media trying to school the world on race," executive producer Carol Barbee added.
The second season will also explore how the male and female agenda can vary. "The first season was about the princess fantasy…and how much that f–ks us all up," Gertrude Shapiro laughed. "What [co-creator] Marti [Noxon] and I came together and were interested in [for Season 2 is how] the men's rights movement intersects with feminism."
A heartbroken Jeremy is causing a lot of the new drama in the sophomore season. "Jeremy was always Rachel's conscience," Gertrude Shapiro noted.
"They took this very sweet, good guy and wrecked him," Barbee added. "He's coming back angry and he's gunning for Rachel…she's stuck coming to work every day, and he's not happy with her."
Chet, for his part, will also come back a changed man, but for Bierko, "I love that I'm part of something that is pushing things forward for women on TV," he noted.
"The [men are] reacting to the women on the show, which is so diametrically opposite of what we're used to seeing," Noxon added.
UnReal returns this summer on Lifetime.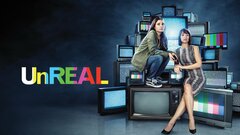 UnREAL
where to stream
Powered by