A&E Renews Docu-Series 'Born This Way' for Season 2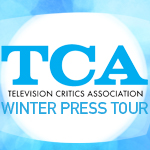 A&E has given a greenlight to another season of Born This Way, its new docuseries about a group of adults with Down syndrome.
The show premiered Dec. 8 and has seen its audience grow in subsequent weeks, A&E says, including 83% from premiere in total viewers.
"We have been overwhelmed and moved by the feedback we've received for 'Born This Way' from viewers, as well as people with disabilities and their family members." says Elaine Frontain Bryant, Executive Vice President & Head of Programming at A&E Network. "It's rare to be able to present a show that changes the way we see the world; we believe Born This Way is one of those shows."
Bunim-Murray Prods. is behind the show, which follows seven young adults in Southern California as they go through life, along with their parents, family and friends.
"Over the course of my career, when I've been asked what show I was proudest of it was always The Real World," executive producer Jonathan Murray says. "Now there's a contender to that title–it's Born This Way."
Murray also credits advocacy groups like RespectAbility and Best Buddies International for helping market the show.