Ask Matt: 'Outlander's Sam Heughan Snubbed? Plus: Ending the 'The Good Wife', Putting Sci-Fi Back on Syfy and More
Welcome to the Q&A with TV critic (also known to some TV fans as their "TV therapist") Matt Roush, who'll address whatever you love, loathe, are confused or frustrated or thrilled by in today's vast TV landscape. One caution: This is a spoiler-free zone, so we won't be addressing upcoming storylines unless it's common knowledge. Please send your questions and comments to [email protected] (or use the form at the end of the column) and follow me on Twitter.
Question: Yes, yay for Outlander, Caitriona Balfe and Tobias Menzies in the Golden Globes nominations. But what about Sam Heughan? His performances were unrivaled! — Luminosity (from Twitter)
Matt Roush: Let's not be greedy. It's amazing enough that Outlander broke through at all. (Its genre of romantic fantasy tends to keep it from being taken seriously by most awards groups, which is a shame given the quality of production and performances.) Agreed, though, that Sam Heughan is worthy; Jamie suffered mightily in the second half of the season, and he was as impressive as Menzies (a masterful villain) in the wrenching Scene That Shall Not Be Named. When you consider how overcrowded the field for TV drama is these days, it's worth celebrating that someone somewhere found Outlander worthy of consideration.
---
Midseason to the Rescue
Question: Why is it that the last few seasons it seems like most of the good shows are coming out in the midseason instead of in the fall? This season I've already watched and passed on Rosewood and Minority Report [since canceled]. I'm still watching The Muppets, Code Black, Blindspot, The Player [RIP] and Blood & Oil [Ditto] at the moment, but there is something that bugs me about each show. I still feel like it's a lackluster fall. I'm more excited for my returning shows and some of the midseason entries like Lucifer and Containment. The past few years, I've also picked up more on other midseason shows like The 100, iZombie and Agent Carter. Is there a reason for this weird trend, or is it just a coincidence? — Maria
Matt Roush: And don't forget that last season's biggest breakout, Fox's Empire, didn't even premiere until last January, so who knows what will be the Next Big Thing—if there is one—in the new year? (Here's hoping.) There's pretty much critical consensus that this fall's crop of new shows was among the least inspired in years—even the better shows mostly felt derivative—and we have to hope that the midseason will pick up the pace. (I'll likely be spending a fair portion of my time off sampling the many January and February premieres.) It's often the case that networks hold back some of their riskier and more distinctive shows until the winter and spring, when fewer network series are premiering than in the fall deluge, to give these projects more promotion and nurturing in hopes they'll break through the clutter. Fact is, it's hard to imagine what's coming next being more disappointing than what we just went through.
---
Will The Good Wife Get an Unhappy Ending?
Question: It sure seems like The Good Wife is working its way toward concluding this year. I am not sure that I can take any more major bombshells for Alicia. Yet I am not convinced that the conclusion will be a positive one for her. So what do you think are the chances that this great series will end this year, and would you care to express an opinion on the possibility of Alicia's final happiness? — Karen
Matt Roush: Wasn't that final sequence between Alicia and Eli riveting? The Good Wife at its best. I've been debating the show's future with colleagues and friends lately, some of whom are also convinced the show is about to wrap things up. I'm not so sure. I talked very briefly to executive producer Michelle King at CBS's always jam-packed holiday party, and she gave no sign that they're writing toward an endgame just yet. If that were the case, I'd think we'd already know it, especially with a show this acclaimed. CBS isn't just going to pull it. I'd bet The Good Wife has at least one more season to go beyond this, at which time the network and the Kings (and Julianna Margulies, of course) would have to determine when and whether it's time to stop. Whenever that happens, I have to believe that Alicia will go out with some kind of win: bittersweet, no doubt (there's no bringing Will back from the dead), and I hope she will have reconciled with Diane and Cary by then as well. But an unfulfilled Alicia at series' end would be awfully unsatisfying for the show's followers as well, and I don't see that happening.
---
Is Variety TV Dead?
Question: Can "variety" make an actual comeback? — Brad (from Twitter)
Matt Roush: Some background here. This question was in response to something I wrote on Twitter after the news broke that NBC had given Best Time Ever With Neil Patrick Harris the ax. I had tweeted: "Critics were first to whack it. Better luck next time, NPH. Think TRUE comedy-variety, not silly stunts, in future."
To address Brad's question, I think back to my anticipation last summer for Best Time Ever, hoping it would revive the comedy-variety format, with the multi-talented Neil Patrick Harris leading guests in a classic format of sketches, music and the like, emphasizing show-biz pizzazz. Instead, we got a hyperactive hybrid of game show/stunt spectacle that felt more like an ego trip, and it fizzled instantly. Harris was such a smart choice to headline a show in the tradition of Carol Burnett's classic variety show that I was dismayed to see Best Time go in this direction. I still think with the right star and the right format, comedy-variety in prime time could still be a hit again, though maybe never as prevalent as in the '60s and '70s (how I loved The Sonny & Cher Comedy Hour back in the day). For now, the genre lives on within talent-competition shows like The Voice, Dancing With the Stars and American Idol and the occasional all-star special like the one in the following question.
---
Sci-Fi Is Back on Syfy
Question: In your recent response to the reader asking about the Fox network and science fiction, you should have referred him to check out the Syfy network. With 12 Monkeys, Dark Matter, Killjoys, The Expanse and Childhood's End, it looks like the network is finally getting back to science fiction! I am always surprised when I am reminded that Mr. Robot is on USA. It would fit right in on the new Syfy now. — Shelley
Matt Roush: Fair point, although you'd think anyone interested in the genre would already have this channel on their radar. But it's true that Syfy has enjoyed a quality resurgence this year. We cheered the trippy 12 Monkeys in TV Guide Magazine's year-end Cheers & Jeers cover package, I raved about it several times during the course of its first season, and I was also favorably impressed by this month's Childhood's End and Expanse premieres. And regarding the disconnect between USA and Mr. Robot, that network is going deeper into genre next month with the premiere of Colony (an alien-occupation drama that has more in common with The Man in the High Castle—dealing with matters of insurgency-vs-collaboration with the enemy—than with Falling Skies, in that you never see the enemy).
---
Will Jerry Lewis Ever Get His Due?
Question: I am asking about the Kennedy Center Honors. I cannot understand why a legend like Jerry Lewis has never gotten an honor from the Center. Can you give me some light on this, and what do you think? — Warren
Matt Roush: You'd have to ask the Kennedy Center's Board of Trustees, which makes these annual selections. I've always understood that one criterion (which has apparently kept the reclusive but deserving likes of Doris Day from receiving one) is that you must agree to attend. Which wouldn't seem to be a problem with Jerry Lewis. (The Eagles were among this year's honorees, but when Glenn Frey took ill, the Kennedy Center decided to reschedule the band for 2016.) Many comedians have received the Kennedy Center honor since it was established in 1978—Bob Hope, Lucille Ball, George Burns, Johnny Carson, Bill Cosby, Carol Burnett, Steve Martin, Mel Brooks, David Letterman and Lily Tomlin—so it's not like his style of broad entertainment is exactly beneath them. And while Lewis never won an Oscar or Emmy outright, he has received the Jean Hersholt Humanitarian Award from the Academy Awards (2009) and the Emmys' Governor's Award (2005) among other honorary accolades, so this isn't out of the question. But he turns 90 next year, so if they're ever going to do this, it should be soon.
And let me use this discussion as an excuse to plug the 38th annual Kennedy Center Honors telecast on CBS, airing Tuesday, Dec. 29, typically one of the grandest entertainments of any year. This year's honorees include Carole King, George Lucas, Rita Moreno, Cicely Tyson and Seiji Ozawa, covering the usual broad spectrum of popular and classical culture.
---
Where's Molly?
Question: When is Mike & Molly coming back? — Missy
Matt Roush: The sixth season will start right after the new year, on a new night (Wednesday) as of Jan. 6, but in a weird turn of events, this apparently will be a shortened final season of 13 episodes. The cast has tweeted about the cancellation, though CBS has yet to confirm it. So enjoy it while it lasts.
---
And Finally…

Question: I've just read your column with viewers asking about several shows' chances of renewal, and I've got a few I'm wondering about that I hope you can give me an opinion on: CSI: Cyber (though I think CBS could probably afford to keep the last in their CSI bag on for longer), Hawaii Five-0 (which has often made the "bubble" list but survived) … and Castle (which has taken some hits this season). Thanks, and may your holidays be merry and 2016 bring a wealth of enjoyable shows to watch and comment on, but not too many to keep you hopping! — Dorothy
Matt Roush: Hopping? Surely you mean drowning (I count something like 30 new series premiering in January alone—and that doesn't count all the returning shows)—not that I'm complaining. And thanks for the holiday wishes.
I wish my 2016 crystal ball was in better shape to answer your question, but with CBS procedurals in particular, it's always difficult to know just when CBS will decide to retire a show to open up a slot for something new. CSI: Cyber is in the unenviable situation of airing at the tail end of a Sunday lineup chronically subjected to sports overruns, and whatever show airs there is usually seen as being in the "put out to pasture" position, though Cyber is still relatively young. CBS seems content with its Friday lineup for now, but again, when a show reaches a certain age, CBS has been known to show it the door to make room for a new model, so who knows. As for Castle, I've received more negative mail about this season than for any other show—I could fill the column each week with the familiar gripes about the writers splitting up Beckett and Castle once again, but there's a lot of TV to cover in this forum, thankfully. I still believe ABC would give this long-running show, and its contentious fans, time to prepare for the end by announcing a "final season" instead of just abruptly canceling it, so as I often say here, stay tuned.
And while I'm at it, thanks to all who read and respond to this column throughout the year. I greatly appreciate your thoughtful, provocative questions and the passion and curiosity with which you embrace this ever-changing medium. We'll pick up the conversation again in early January, and until then, have a very Merry Christmas and Happy New Year, and here's hoping for more great TV to discuss in 2016. And please keep sharing your thoughts on new and returning series and other TV matters. I can't do this without your participation, so send questions and comments about TV to [email protected] or shoot me a line on Twitter (@TVGMMattRoush). Or submit your question via the handy form below: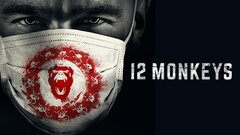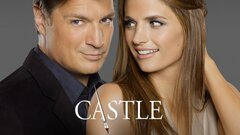 Castle
where to stream