Ask Matt: The 'Fargo' Files, Plus: A Streaming Stumbling Block and Renewal Questions
Welcome to the Q&A with TV critic (also known to some TV fans as their "TV therapist") Matt Roush, who'll address whatever you love, loathe, are confused or frustrated or thrilled by in today's vast TV landscape. One caution: This is a spoiler-free zone, so we won't be addressing upcoming storylines unless it's common knowledge. Please send your questions and comments to [email protected] (or use the new form at the end of the column) and follow me on Twitter.
[Caution: Avoid the first two questions if you haven't finished the new season of Fargo.]
Question: I am writing in praise of Fargo Season 2. The acting was so amazing, and I hope that Kirsten Dunst and Patrick Wilson win all the awards as well as supporting folks like Ted Danson, Cristin Milioti, Jesse Plemons, Jean Smart and Nick Offerman, who were just great. Even though I kind of felt like…that's it? after the amazing penultimate episode, 'The Castle,' I loved that Mike Milligan ended up as a 9-5 drone after all he did, and Betsy not dying in the end to cancer after all she endured.
So my full confession is that I haven't (yet) seen Season 1 (it's on my list for holiday binge-watching!). So I know that Hanzee's future identity, along with the future forward for Betsy's family doesn't have the same emotional impact as it should for me. But the part that I need your help reconciling is the UFOs. Was that also in Season 1? I get the parallel from Camus that we're all The Stranger, but is that the same intent of the "aliens," or is there something I'm missing from not watching the first season? — CK
Matt Roush: The UFO is quite clearly the most polarizing and puzzling aspect of the brilliant second season—for two years running, Fargo has been my No. 1 show of the year—and it's unique to this season. As the show's creator Noah Hawley has been explaining it, there's really no explaining it. In part, this is an homage to the oeuvre of the Coen Brothers (The Man Who Wasn't There in particular), and the "accept the mystery" ethos that informs their quirky brand of storytelling, which inspired this series. Hawley suggests it's also a nod to the conspiracy theories of the 1970s and the "sense of paranoia in American life [that] was so heightened that you literally felt like you couldn't trust anything, even the skies." Plus the fact that UFOs were in the zeitgeist in that period in the wake of Star Wars and Close Encounters of the Third Kind, and that in 1979, there actually was an incident involving a Minnesota Deputy Sheriff who claimed to encounter a UFO. (Look up the name Val Johnson.)
But for me, the best way to put this jarringly fantastical element in context (or as Hank would say, to leave it as "subtext" in the final report) is to remember that Fargo is a fiction claiming to be a true story, an unreality that was further enhanced in the penultimate episode by Martin Freeman's storybook narration from "The History of True Crime in the Wild West." There's myth-making going on here, and the UFO is part of that. Also, as Peggy famously said to poor Ed as they took flight, "It's just a flying saucer, honey. We gotta go." Look for that on a T-shirt near you someday soon, I'm sure.
Question: What did you think about the Fargo finale? I was disappointed that: The Indian survived. The butcher did not. — Marv
Matt Roush: Fargo's Noah Hawley has said he considers the show "a tragedy with a happy ending," and in that regard, I was most satisfied with the finale, keeping in mind that the two previous episodes (Peggy and Ed holding Dodd Gerhardt captive in the cabin, and the Sioux Falls Massacre) were obviously more climactic in feel, the fate of the Blumquists notwithstanding. The fact you were disappointed in some of the final twists tells me that you cared, which is the main point, and I'd expect any story with this much integrity (UFOs aside) to sacrifice at least one character we empathize with—and I was more than pleased that Hank, Lou and Betsy all made it to the end—and to let at least one bad guy get away (to a future predestined by events in Season 1). I most appreciated the fact that, as in the movie Fargo and Season 1, there's a sense of life going back to some sense of normal for these folks once the dust settles. I'm now adjusting to the reality that we won't see a third season until sometime in 2017. That's the only aspect of Fargo's ending that I regret.
---
Praise for One Hot Mama
Question: How great was Tovah Feldshuh in the holiday episode of Crazy Ex-Girlfriend? — No Name
Matt Roush: So great! So funny, and so remarkable that this episode aired just one night after Tovah's dramatic swan song on The Walking Dead. That's what's known as range—I recently attended one of her cabaret performances at New York's Feinstein's/54 Below, and she was sensational, so I wasn't surprised at how terrific she was in her big "Where's the Bathroom?" production number as Rebecca's kvetching mom. Hope we see more of her. (And while we're on the subject, you can also see Feldshuh the Great as a demanding ballet instructor on Starz's Flesh and Bone in a role I wish had been much more substantial.)
---
Where in the World is Westworld?
Question: Any word about HBO's Westworld? It was supposed to premiere this fall, then got pushed back, and now no word about 2016. Is it DOA? – Linda
Matt Roush: Anything but. This series has the potential to be another major tentpole for the network. It's worth remembering how impatient people were for HBO to get Game of Thrones on the air, and that was worth the wait. Because HBO has limited shelf space on its signature Sunday nights, we probably won't see Westworld until summer, where the thinking most likely is that this could be the next True Blood. But first, there's the new Martin Scorsese/Mick Jagger/Terence Winter Vinyl in February, and Game of Thrones in April. Doing the math, Westworld would be the big ticket for summer. But none of that has been confirmed yet.
---
Even Streaming Shows Need Recaps
Question: For years now, I've appreciated those "Previously on …" recaps before a show starts, because they reacquaint us with characters or storylines that have been on hold for many episodes. Perhaps even from a prior season. I notice that Netflix (at least on Longmire, my only experience with TV show streaming there) does not include this recap. I understand they feel if everyone is binge-watching they don't need the reminder. But we all don't binge-watch, even on a streaming service. — Mike
Matt Roush: Good point. I've had the same experience, especially because I often find I have too much else to keep up with to indulge a full start-to-finish binge on many of these shows (this year, Netflix's slow-moving Bloodline was especially prone to long delays in finishing the story, and I sometimes had to consult my notes to remind myself where I left off). I understand it would probably be annoying to sit through a minute or two of recap for every episode if you are indulging a daylong binge, but there should be some option on these sites to click on a "previously on" or other quick summary to reorient viewers with these often dense and serialized narratives.
---
X Marks the Flop
Question: What are your thoughts about TNT canceling Agent X. My thought is it's way too soon. It was one of the shows I looked forward to each week. Yep, had to DVR it as they put it against The Walking Dead, but DVR is a norm these days. — Bill
Matt Roush: True enough, but apparently not enough people were even recording this one. The combination of low ratings and lousy reviews is usually fatal, and I wasn't at all surprised to see this botched under-the-radar thriller bite the dust, along with Legends and the truly awful Public Morals. TNT is in a rebranding phase and there were bound to be casualties. I was actually expecting to see a few more during this round.
---
Lightning Round on Shows' Renewal Chances
Question: Can you tell us the chances of Quantico getting a second season? – Shonda
Matt Roush: Very positive. Although the storytelling gets more ridiculous by the week, it's very much in the ABC wheelhouse, and as long as the back half of the season holds up, the network will see it as a keeper.
Question: Will Rosewood be renewed for next season? Sure hope so, it's a great show. – No name
Matt Roush: The outlook's pretty good on this one. Fox gave it an early full-season pickup, partly because of the halo effect of airing alongside Empire. The network also owns the show, and likely sees little downside or risk in keeping it going.
Question: Any chance of an eighth season for The Vampire Diaries and a fourth season for The Originals? – No Name
Matt Roush: Always a chance. The CW has been very loyal to these vampire shows, which appear to be as undying as Supernatural. If/when the time comes to put a stake in them, we'll likely get advance warning of when a final season is coming.
Question: Will Heroes Reborn be renewed? — Jeremy
Matt Roush: Wouldn't count on it. This reboot was intended as a close-ended 13-episode "limited series," and it didn't really catch fire with viewers or critics, so unless NBC gets really desperate again, I'd think this is it for that franchise for now.
That's all for now, but we'll pick up the conversation again next week for one last time in 2015, so keep sharing your thoughts on new and returning series and other TV matters. I can't do this without your participation, so please send questions and comments about TV to [email protected] or shoot me a line on Twitter (@TVGMMattRoush). Or submit your question via the handy form below: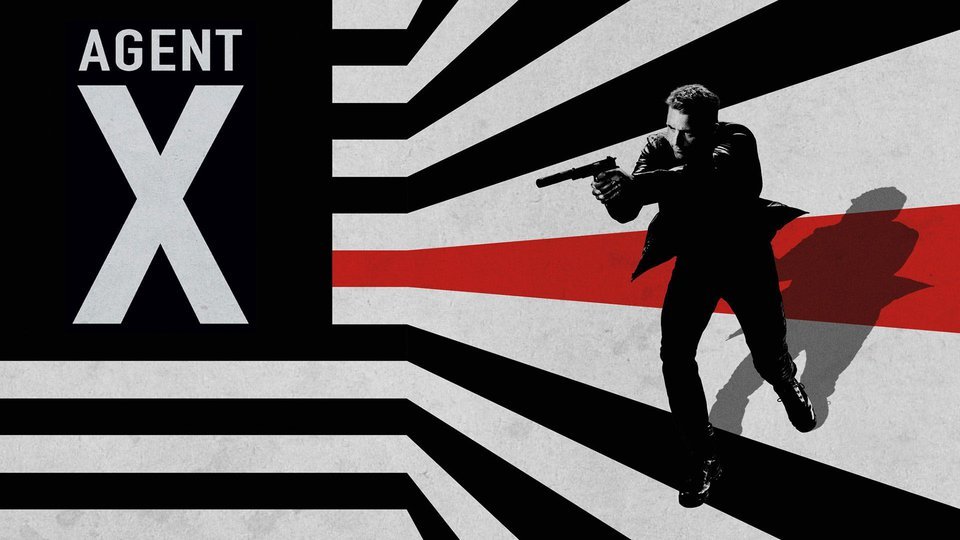 Agent X
where to stream