Showrunner Ronald D. Moore on 'Outlander's Golden Globes Nominations, and Sam Heughan's Snub
Outlander had one of the best showings with Golden Globe nominations, but it's bittersweet: even though the series scored its first nod for Best Television Series, Drama, and stars Caitriona Balfe and Tobias Menzies are were recognized (for Best Actress, TV Drama and Best Supporting Actor, TV Series, Miniseries or Movie, respectively), leading man, Sam Heughan, was snubbed.
We spoke with Outlander showrunner Ronald D. Moore about the show's three Globes nominations, Heughan's nods and Season 2.
RELATED: 32+ TV Shows and Stars Who Deserved a Nomination
How conscious were you that the Globes nominations were going on?
I was asleep; I had honestly kind of forgotten that today was the day. [Laughs] My cell phone kept buzzing, and I was like, "Who the hell is calling me at this hour?" I look over, and it's my agent [on the phone], and I'm like, "Really?! Are you kidding me?" He's like, "You got a Golden Globe [nomination]!" What?! So I shouted out to my wife, Terry [Dresbach], the costume designer on the show, who was in the kitchen…and she came running and was like, "Oh my God, what happened? Is somebody dead?"
So once you reassured her everyone was alive and well, what was your next move? Did you reach out to the cast and crew?
I was trying to get people. I'm in L.A., and they're out on location in Scotland. And it's night, and cold, and it's hard to reach anybody. But people there were thrilled, once they got the word. It's a huge recognition for the entire team, and it's a shot in the arm for the people who are freezing and tired at this moment to know that their work is being recognized.
Have you had the chance to speak with Outlander author Diana Gabaldon?
I've exchanged some messages with her. She gave us amazing, amazing material to work with.
RELATED: Check Out the Full Nominees List for the Golden Globes
Outlander didn't quite get the awards recognition many felt it deserved in the past year. Did you feel the show was being snubbed previously?
It's always hard. There's a tremendous amount of content out there right now. There's a lot of television, a lot of shows. It's hard to break through into the larger conversation, especially for a freshman series. I didn't think we were snubbed; I had confidence in what we were doing, and was hopeful people would start to gravitate towards it and see it for the quality show that it is.
What does this nomination mean to you?
Anything like this boosts your profile. There's only a handful of shows that are recognized, and suddenly people go, "Oh, Outlander. I've heard of that. Didn't they just get a Golden Globe [nomination]? Maybe I'll check that out." It helps you penetrate the public consciousness.
The bittersweet element of this is Sam's snub. Have you been able to speak with him yet?
I haven't been able to hook up with him yet. We're disappointed Sam didn't get one as well; he's absolutely part of the success. We always thought he, Tobias and Cait are the big three on the show. He had a huge amount in putting us where we are—he's the male lead. The fans love him, and his work with Cait and Tobias was tremendous. But it's tough. It's a tough category. All three categories are very difficult. We certainly wish he was recognized as well.
Looking to the awards themselves, what are you most excited to experience while repping Outlander?
[Laughs] I don't know, I've never been! I'm proud to just go and represent the show. It sounds like it's always a fun party.
The Outlander social media team has been teasing some Season 2 surprises this month. Anything you can preview about that, or anything else you can share?
Social media has a lot of surprises in store. We're still a ways away from our premiere date, so we have to parcel it out over time. Fans of the book know roughly where we're heading. A lot of stuff to do with Paris, and the Court Of Louis XV and Versailles. It's going to have a very different look in season 2, because it is going to France, and then it goes on to the war of the Jacobite rebellions. It's a different show, but that's one of the strengths of these books. They're embroidering a story that every year is going to be a little bit different than the one before.
RELATED: More Scoop About the Golden Globes
Outlander returns in Spring 2016.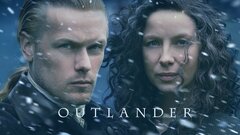 Powered by