Ask Matt: Friday Night Life? Plus: Golden Globes, Fox's Sci-fi Woes, 'The Flash' and More
Welcome to the Q&A with TV critic (also known to some TV fans as their "TV therapist") Matt Roush, who'll address whatever you love, loathe, are confused or frustrated or thrilled by in today's vast TV landscape. One caution: This is a spoiler-free zone, so we won't be addressing upcoming storylines unless it's common knowledge. Please send your questions and comments to [email protected] (or use the new form at the end of the column) and follow me on Twitter.
Question: Is Friday night making a comeback as a viable network TV night? Back in the day (1970s and 1980s in my memory), big shows used to be on that night. Then as viewership changed, Friday and Saturday became dead zones, good for only reruns and canceled-show burn-offs. Nothing's really happening still on Saturday nights, but some Friday network shows seem to be doing OK now, even pretty well (of course, this is relative to what passes for "good ratings" these days). Shark Tank, Blue Bloods, Dr. Ken, etc. Is Friday no longer an automatic wasteland? — Tom
Matt Roush: Those of us with long memories remember when a No. 1 show like Dallas aired for many years on Fridays. The night was also the home for generations of "TGIF"-style ABC comedies from The Brady Bunch to Full House (still is to a lesser extent), and The X-Files spent several years building to phenom status on Fridays before Fox relocated it to Sundays at its peak. Viewing habits have certainly changed, though not so much that the networks are giving up on Fridays the way they have on Saturday. Some Friday shows can draw a sizable audience, like Shark Tank and Blue Bloods (which skews old, though I'm always intrigued when fans of all ages bring this show up to me), but for the most part, I tend to look at Fridays as a night where expectations are lowered and where shows that might be less competitive on a weeknight, because the target audience is younger (MasterChef Junior) or a bit older (the CBS lineup) or niche (Grimm), can thrive for a number of years. But do I see Friday returning to its status as a night for destination TV the way it was in the Dallas era? Not so much.
A Possible Friday Logjam?
Question: Your noting that Grimm has done well for NBC on Friday nights has given me hope for Sleepy Hollow's move, but will they air at the same time? – DG
Matt Roush: The latest game plan I've seen has Sleepy Hollow returning from hiatus on Friday, Feb. 5, at 8/7c, so unless NBC switches things up (and why would they), there's no DVR alert necessary here, and you could spend the night watching Sleepy then moving over to Grimm at 9/8c.
---
What's With Those Obscure Globes Nominees?
Question: Who selects the nominees for the Golden Globe Awards? I only saw one movie that was nominated, I watch only one show that was nominated and only agreed with two people who were nominated. Many of the movies and shows nominated are weird and obscure. Also, a lot of us cannot afford to pay for HBO, Starz, Showtime, etc., so we have no idea of what these shows are about. I don't think the Hollywood Foregin Press knows anything about the real world and what people really enjoy and watch. No nomination for The Blacklist or James Spader? What a farce. — Connie
Matt Roush: This is something you're just going to have to get used to on the awards circuit, as more and more outlets (including subscription streaming and premium cable services) produce shows that tend to be more distinctive, unusual and thus awards-grabbing than the popular formula entertainment the broadcast networks provide. As I noted in my own Globes analysis, the Globes voters—members of the Hollywood Foreign Press Association—were so busy embracing the interesting stuff in the niches that they ignored almost anything that might be considered mainstream, regardless of how good many of those shows and performances truly are. This does tend to make TV awards seem less than relevant to a large swath of viewers, but having been on a few nominating committees myself, I can tell you that no one who takes these nominations seriously is all that concerned with a show's popularity or lack thereof—case in point, the Critics Choice Awards' embrace of SundanceTV's little-watched but exquisite Rectify this year. The purpose is to try to call attention to the best work being done in this ever-expanding medium. I do worry that some of these nominating bodies underestimate the value of some very popular, well-produced and long-running shows (The Big Bang Theory, The Good Wife, The Middle come immediately to mind), but there's so much more to consider nowadays that it's impossible to please everyone when lists like these (including best-of-year lists) are published.
---
Fox in the Sci-Fi Minority
Question: Why exactly hasn't Fox canceled Minority Report? It didn't exactly set the ratings or critics on fire (although I quite liked it for what it was), it had its initial season order cut and yet it still hasn't been officially canceled by the network. I would have thought, now that it's been two weeks since it aired its final episode, that the network would have simply cut bait and moved on. But no official announcement, nothing. I have to wonder what it is that they're waiting for. Are they thinking about bringing the show back? I know I would like that, but I understand that TV is a business, so why hold on to it?
On another note, how is it that Fox can't nail down a good sci-fi show? Alcatraz, Terra Nova, Almost Human and now Minority Report—and while only Almost Human is probably the only one that was really something special, they simply can't do it. Throw in Tru Calling and Dollhouse and, of course, Firefly, and you've got an epidemic on your hands. I call it the curse of Firefly. Maybe they should just let Joss Whedon do Firefly: TNG and let it air, no matter the ratings, and reverse the curse. Hey, a guy can dream, can't he? — Andrew
Matt Roush: As we've discussed in this space before, cutting a show's episode order is the new form of cancellation, at least this season. Fox (which produced the show) let Minority Report air its entire shortened 10-episode run, and the network is under no obligation to officially announce a show's cancellation. (When a show is pulled off the air before it has finished airing all of its episodes, that becomes a more official declaration.) Most likely, the next time Minority Report even enters the conversation again is when Fox announces its 2016-17 lineup in May, and the show is nowhere to be seen. So consider it canceled. Even though it billed the final episode as a "season" finale, we all know better.
To the bigger question of why Fox struggles in the sci-fi/fantasy arena, the simplest answer is that these are among the most difficult shows to pull off and attract and sustain a crossover audience. The last Fox show of this genre with any real staying power (before the now-marginalized Sleepy Hollow, and I'm not counting Gotham here) was Fringe, and as great as that was, even it was far from an X-Files-size sensation. I'll choose not to rise to your Firefly bait. Some long-festering wounds are apparently incurable.
---
If The Wiz Had Only Had An Audience, Part 2
Question: [Continuing the conversation from last week's column] You just know if The Wiz Live! had had an audience, people would be complaining about the "laugh track." ;) — Eric (from Twitter)
Matt Roush: Ha, too true. (Producers of sitcoms filmed in front of a studio audience tend to insist much of the laughter we hear is real.) I still wonder how long the makers of these musical specials will continue with the "live" gimmick. Seems a missed opportunity to not feature live reaction as well. If the ultimate purpose is to give the viewer a close-up look at the action, why not just film it like a movie, the way they did years ago with terrific made-for-TV versions of Gypsy, Cinderella and Annie?
---
Has The Flash Lost Some of Its Spark?
Question: What do you think of this season of The Flash? I still greatly enjoy the show, but it doesn't feel as tight as the first season. The new alt-Earth characters (Jay, Wells, Zoom) seem to just show up as needed and then disappear when the plot lines don't call for them. It makes it hard to really care about that whole part of the story arc. Last year, the show did a good job of making both the story of the week and the arc compelling, along with the personal stories of the characters. This year I just struggle to really be concerned about all the "alt-Earth" plots while the personal story lines, usually an aggravating distraction to me in genre shows, are really working as the core of the story. — Jason
Matt Roush: I still enjoy The Flash, but your criticism seems fair. It may have been too soon to introduce a whole flurry of Earth 2 characters into the equation—although if it keeps Tom Cavanagh on site as alt-Harrison Wells, it's probably worth it (and his is the most compelling of the new characters, for obvious reasons)—and the fact that you still seem engaged in the personal stories of the core characters tells me The Flash is still doing its job pretty well. Because of all the shows of this genre, it's the one that most obviously leads with its heart on its sleeve (Supergirl comes close), and I find that endearing.
---
The Downside of Binge-Watching Transparent
Question: I loved Transparent's first season, but now that the second round is finally here, I find that I watched Season 1 so long ago that I've forgotten most of the specifics. This doesn't happen to me when tuning back into cable shows after a year off, when I'm watching it over 13 weeks or whatever, so I think part of this is due to the binge-watching nature of streaming shows. I ran through Transparent in about five hours last time, so while I remember my general impression that it was amazing, it's kind of hard to recall what happened when and the sequence of things. Is there a good way for streaming services to address how this big gap in between seasons can impact the storytelling? I'm almost considering watching Transparent Season 1 over again and then rolling into the second season from there, just to remind myself what was going on, but if you've got to do that every year and the series runs for several (which I hope it does), then that's an awful lot to rewatch. Thoughts? — J
Matt Roush: There are worse uses of your time than a reviewing of Transparent's sublime first season, but honestly, I didn't find it that hard to get back into the rhythm and dynamics of the show. But you bring up a good point as we adjust to this new binge-watching paradigm. Polishing off an entire season of a series in a day or two—or in the case of a half-hour series like Transparent, in an even shorter burst—can be stimulating in the moment, but many have remarked how upset and depressed they get as a binge nears its end and they're staring into the abyss of a full year's break between seasons after they've gorged so greedily. I'm sure there's a study going on somewhere about the effects of binge-watching and how it affects things like memory. My advice would be to either seek out a reliable recap of the past season or just rewatch the finale to remind you where everyone left off. (I screened the second season in advance, so am not sure if Amazon provided a "previously on" refresher, which wouldn't be a bad idea for any show of this sort.)
---
Yay for Jane and Crazy, Meh for Telenovela
Question: I woke up to the best news in a long time. Rachel Bloom of my favorite new show Crazy Ex-Girlfriend was nominated for a Golden Globe! Also from my favorite new show last season, Jane the Virgin's Gina Rodriguez was nominated once again this year! Do you think this nomination might help Crazy Ex's chances of a renewal like it did for Jane last season?
Also, I watched three episodes of NBC's Telenovela On Demand. While not original nor that funny, I was entertained. The CW's sorely underrated Jane the Virgin is infinitely superior, though. Not sure I will continue watching Telenovela when it returns in January. I might if I have time. — Fred
Matt Roush: Very happy as well to see Rachel Bloom get some Globes love. As peculiar as some of the Globes' choices can be, gotta applaud the voters for singling out a fabulous talent like this. And it can't hurt Crazy's prospects to get this sort of media attention, though the show is much more polarizing than Jane, which could work against it in the long run.
And your Telenovela comments are a perfect example of what I call damning with faint praise. In my own review of NBC's sneak peek last week, I made a similar point, though not as bluntly, and it's true that no one in NBC's sitcom is as funny and endearing as Jane's Rogelio (the great Jaime Camil). But together with Superstore, with which Telenovela will be forming a new Monday sitcom hour on NBC next month, this is a big step up for NBC's comedy development. Whether they can break through is another matter.
That's all for now, but we'll pick up the conversation again soon, so keep sharing your thoughts on new and returning series and other TV matters. I can't do this without your participation, so please send questions and comments about TV to [email protected] or shoot me a line on Twitter (@TVGMMattRoush). Or submit your question via the handy form below.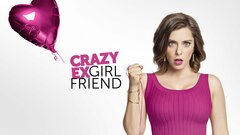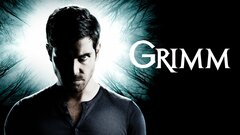 Grimm
where to stream