Roush Review: Syfy Raises Its Game with 'Childhood's End' and 'The Expanse'
Childhood's End: Worth a Trip From Start to Finish
The aliens are coming, heralding a new "golden age of man" on Earth in the first-ever film adaptation of Arthur C. Clarke's visionary sci-fi classic Childhood's End. But could this also be a new golden age for Syfy?
The absorbing three-part Childhood's End (airing through Wednesday) plays like a deluxe Twilight Zone miniseries, and is joined its first two nights by the opening chapters of the provocative and sprawling The Expanse. This is some seriously engaging fantasy TV, a step up from the channel's more mundane efforts of recent times.
In modernizing Childhood's End, first published in 1953, Syfy finds echoes of Close Encounters of the Third Kind, The Day the Earth Stood Still, Children of the Damned and even Rosemary's Baby in its huge canvas, a narrative that at first feels quietly sinister while we wait for the twist in this seemingly hopeful fable. Once again, we're reminded that when something looks too good to be true, it usually is.
Finally freed from that silly dome, Mike Vogel (pictured above) warmly stars as Ricky, a levelheaded Missouri farmer chosen to be humanity's conduit to an emissary from an alien race that promises an end to war, poverty and injustice across our globe. Ricky's contact, the initially unseen (for good reason) "Supervisor for Earth" Karellen, played by a mellifluous Charles Dance, tries to quell fears about the so-called Overlords' intentions as peace begets prosperity. Life is good, but as a provocative consequence, mankind begins to turn away from both scientific inquiry and faith in God.
RELATED: Read All Roush Reviews of New Shows
The miniseries loses some dramatic steam as it approaches its inevitable End, and it never fully recovers from revealing the mystery behind Karellen's enigmatic shroud, but as a tribute to one of the genre's most influential works, it's very much worth a look.
The Expanse: Ambitions in Deep Space
As is The Expanse. Turns out I've been waiting eons to get lost in space with Syfy again. And in the expansive Expanse, there's an ambitious scope and seriousness of intent that compares favorably with the legendary Battlestar Galactica reboot. This isn't anywhere near that level, yet, but it is sophisticated, sexy and suspenseful, bracingly complex in its interplanetary world building and sociopolitical intrigues.
After watching four episodes, I'm especially drawn to the cosmic adventures of the surviving crew of a rugged ice trawler—water and air being understandably hot commodities in deep space. This crew is led by scrappy Jim Holden (Steven Strait), who's caught up in a cold war between Earth and a colonized Mars, a conflict that also involves revolutionaries representing space-dwelling "Belters" (as in asteroid belt) in a possibly terrorist Outer Planets Alliance.
Elsewhere, on a space station with a distinctly Blade Runner space-noir vibe, we meet rascally and cynical detective Josephus Miller (Thomas Jane doing his best Bogie impersonation under a rakish hat), who's tracking the disappearance of an heiress who may be involved in the OPA. Back on Earth, a ruthless United Nations official (24's Shohreh Aghdashloo) wonders if some new threat is stirring things up in the solar system.
The Expanse may be aiming a bit too high as it juggles multiple subplots with uneven results, but it's still early days, and anyone with an interest in meaty sci-fi should consider strapping in for the long ride.
Childhood's End airs Monday-Wednesday, 8/7c, on Syfy
The Expanse premieres Monday and Tuesday (its regular night) at 10/9c, Syfy
---
Questions? Ask Critic Matt Roush!
TV critic (and occasional TV therapist) Matt Roush answers viewer questions and concerns in his Ask Matt column each week. Wondering about plots, characters and twists on your fave shows? Submit your query to Matt via the form below: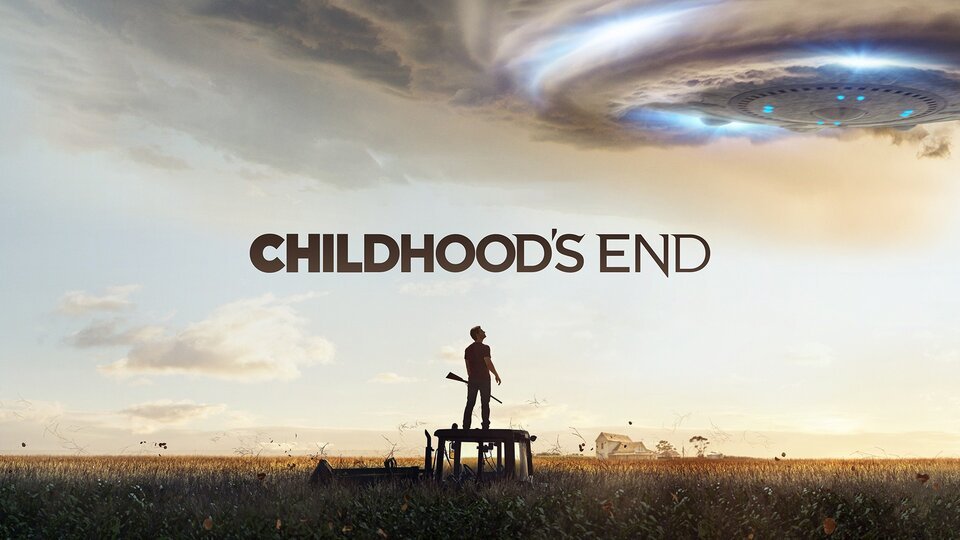 Powered by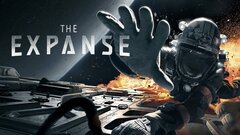 Powered by