Who's the Most Kick-Ass Woman in TV History? The Winner Is…
Television is bursting with a fresh crop of kick-ass women this season, and TV Insider and TV Guide Magazine are celebrating with a special look at four of the best new female powerhouses taking over our screens (not to mention our cover.)
But who is the most awesome TV heroine of all time? Last month, we asked readers to vote for the most badass of them all from our editors' top 10; now, we can reveal that your winner is…
Xena!
The butt-kicking, name-taking warrior princess played by Lucy Lawless might be gone, but she's clearly not forgotten—after two weeks and thousands of votes, she was the clear winner.
Once a villain who helped warlords and fought Hercules, Xena eventually redeemed herself by going on a quest to right all her wrongs and fight for the greater good. She waged battle from 1995 until 2001, but fans may get another chance to see her in action: NBC is working on a reboot of the series.
Lucy Lawless, it's all because of you! You made Xena the most kick-ass woman in tv history! #XenaRevival pic.twitter.com/HcMQa4uYUs

— BringXenaBack (@BringXenaBack) November 5, 2015
We don't need a poll to know #LucyLawless is the most kick ass woman in TV history #Xena #AshvsEvilDead #XenaRevival pic.twitter.com/wAQ64Cvb54 — AJ Hudson (@AJHudson70) October 22, 2015
Runner-Up: Michonne (The Walking Dead)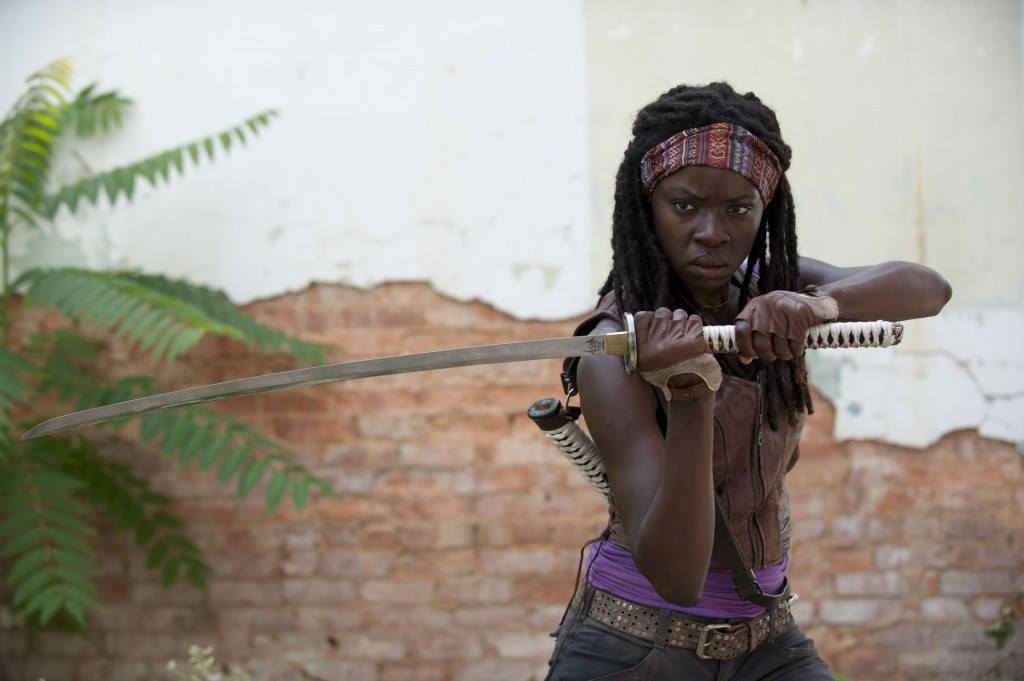 She's courageous, fiercely protective of her post-apocalyptic adopted family and not afraid to stand up to leader Rick when he's acting up. What's not to love about this katana-wielding walker killer? Only Xena could knock her out of the top spot.
The Rest of the Best
In no particular order, the other eight contenders for the kick-ass crown included:
Brienne of Tarth (Game of Thrones)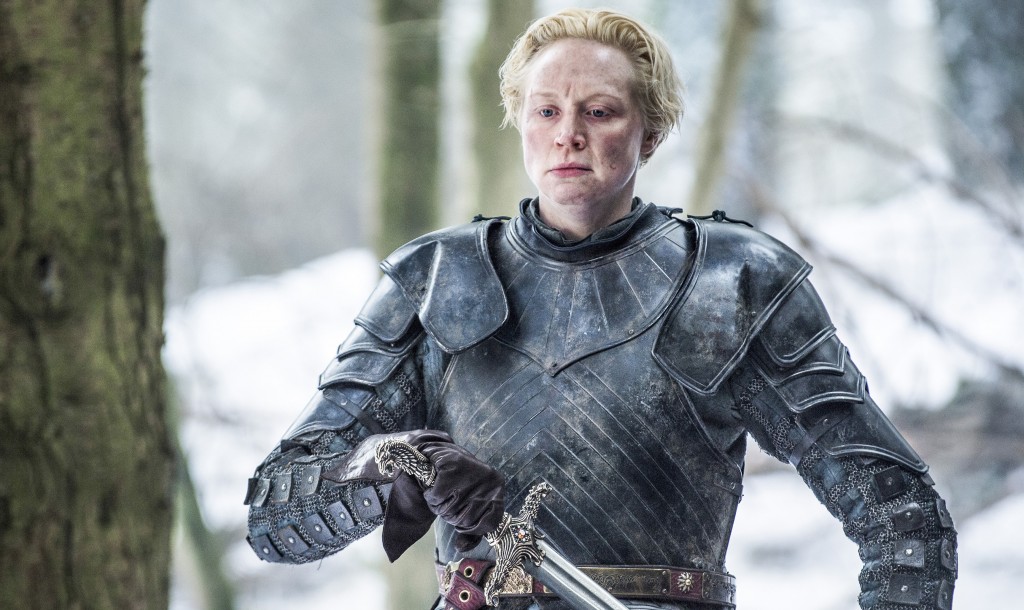 She may be a noblewoman, but Brienne (Gwendoline Christie) prefers armor to gowns. Strong, straightforward and fiercely loyal, her ability to take down Jaime Lannister also makes her better suited to the battlefield.
Buffy (Buffy the Vampire Slayer)
Buffy Summers (Sarah Michelle Gellar) saved the world…a lot. Or at least that's what her tombstone said after she (temporarily) died. The Chosen One protected Sunnydale and beyond from vampires, demons and whatever else the Hellmouth tried to throw at her.
Sydney Bristow (Alias)
As a double agent working with the CIA to take down SD-6, Sydney (Jennifer Garner) constantly juggled secrets and complicated relationships while still managing to rock different wigs, (skintight) outfits and accents for weekly missions.
Wonder Woman (Wonder Woman)
Diana Prince, better known as her alter ego Wonder Woman (Lynda Carter), set off from Paradise Island to battle Nazi, foil bank robberies and defy gender stereotypes with her lasso of truth. The iconic superhero will always have a place in our hearts.
Emma Peel (The Avengers)
Chemistry expert, a master of martial arts and formidable fencing skills are what Emma Peel (Diana Rigg) used as an undercover spy to help protect Queen and Country.
Starbuck (Battlestar Galactica)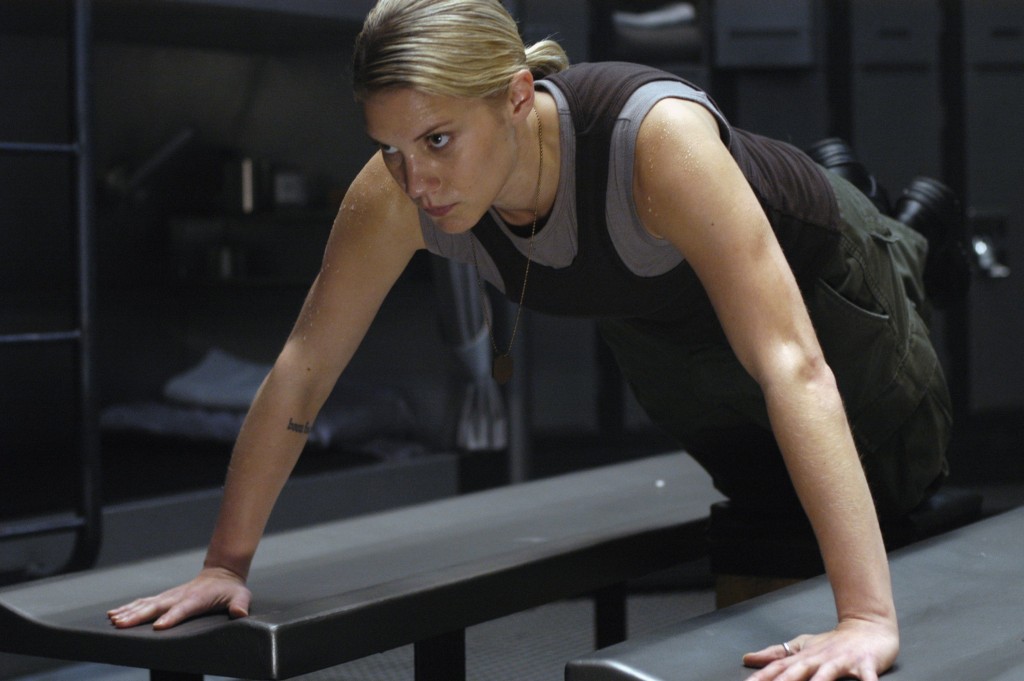 Kara Thrace (Katee Sackhoff) —callsign Starbuck— was the definition of a badass. The hard-charging, hard-drinking, cocky-as-hell Viper pilot got to be something female characters often aren't: complicated.
Kelly Garrett (Charlie's Angels)
Beauty, brains and mettle, this former meter maid (played by Jaclyn Smith) could take down baddies while never disturbing a curl in her luxurious, feathered mane. Fabulous!
Jaime Sommers (The Bionic Woman)
Not even the skydiving accident that left her body broken could keep Jaime Sommers (Lindsay Wagner) down. When her legs, arms and ears were replaced with bionic parts she joined the OSI, a secret government organization, and used her new talents to keep the United States safe and sound.
Left Off the List?
Of course, there are always more: here's what you had to say about the kick-ass women we didn't include in our poll. Got more? Tell us in the comments below or on Twitter @tvinsider.
@tvinsider I'd definitely add Peggy Carter from #AgentCarter, played by @HayleyAtwell! Doesn't get more kick-a$$ than her!

— Brandon Moore (@indigo_15) November 6, 2015
.@TVGuideMagazine Lagertha Lothbrok from #Vikings should definitely be on this list–she's amazing! — Go J2 or Go Home (@kelios) October 22, 2015
@TVGuideMagazine I vote @ChloeBennet4 and @AdriannePalicki ! — CYHM #TeamMachine (@_ripleyaeryn) October 21, 2015
@TVGuideMagazine @tvinsider I can't vote since the poll doesn't include Abbie Mills or Jenny Mills #SleepyHollow — Dani (@DICBoone) October 19, 2015
@TVGuideMagazine Not voting since you didn't include Kate Beckett from Castle, who should top your list — Carla Gagliotti (@2shealucky2) October 19, 2015
@damianholbrook Olivia Dunham defeats them all. She died twice, crossed universe multiple times, etc. okay she's a goddess. — skeptilusional sarah (@NymeriaWilliams) October 26, 2015
@TVGMLogan @TVGuideMagazine The original kick ass spy, #GH Anna Devane, is still the best. — A (@miamirelatives) November 4, 2015
@boltsfan9104@TVGuideMagazine@priyankachopra@JohannaEBraddy & what about @MissPiggy? She should have made the list too. She runs the show — Pola Productions (@PolaProductions) November 3, 2015
2015's Kick-Ass Women on TV
In addition to our poll of all-time greats, we're celebrating 15 of the most badass female characters on television today, including: