Why 'Blindspot's Jane Doe Is One of TV's Kick-Ass Women
There are plenty of lethal ladies dominating TV with their strength, smarts and superhuman skill sets. For a special kick-ass woman feature, we rounded up some empowering and resourceful women on TV now. See more Kick-Ass Ladies Taking Over Primetime TV and find out our poll results for the Most Kick-Ass Woman in TV History.
---
Jaimie Alexander stalks through the doorway of a dilapidated house, pistol raised. Her Jane Doe, along with FBI cohorts Kurt Weller (Sullivan Stapleton), Tasha Zapata (Audrey Esparza) and Edgar Reade (Rob Brown), is in hot pursuit of a pair of bloodthirsty foreign assassins. A smattering of bullets soon sprays in both directions. Silence falls and the formidable Jane, of course, is left standing. The same cannot be said for the bad guys who crossed her.
"I think that was Bulgarian," Jane murmurs to Weller, realizing she understood the language her antagonists were speaking. She stares at Weller, pondering when the depth of her hidden abilities will bottom out. The question sits heavy in the air and then…Stapleton breaks.
"Stop laughing at me!" Alexander jokingly shouts. "I'm going to kick you in the nuts!"
He should probably heed her warning. If the new fall TV season has taught us anything, it's that there's no stopping Jane Doe.
In the months leading up to Blindspot's September premiere, the sight of Alexander's inked body was inescapable. The drama's rubberneck-inducing ads—portraying a gorgeous amnesiac who awakes naked in Times Square covered in fresh tattoos that tease yet-to-be committed crimes—paid off to the tune of 16.6 million viewers (including a week of DVR playback), making Blindspot one of the top new shows in the coveted 18-49 demo and earning it the fall's first full-season pickup. Bucking convention, viewers tuned in to watch an action heroine who didn't just keep up with the guys—she showed them how it's done.
"I've waited a long time for a role like this," Alexander says on the show's Brooklyn set during a rare reprieve from shooting. "For my particular skill set—meaning the physicality and then the emotional roller coaster these characters go on—there were no parts for me." So when the actress was presented with the chance to delve into a complicated character who also gets to beat the crap out of people on a daily basis, she jumped—nay, leaped—at the chance. "I want to show that this [type of role] can be done with a female and that I can be equally captivating," she says. "I bust my ass every day to make sure that is on point."
Which means a vigorous filming schedule with up to 17-hour days. In 20-minute shooting windows, her stunt double (and roommate) Ky Furneaux teaches her high-octane fight sequences beat by beat. It's already starting to wear on their bodies—Furneaux has a hand injury, and Alexander has had a chest cold for two months. "The action Jaimie has to do on set week after week—you just don't see that on any other show for a female action character," Furneaux says. "She's maintaining, but I don't know how she's doing it."
For creator Martin Gero (Bored to Death, Stargate: Atlantis), filling the void of strong female heroes on TV was personal. He recalls how his mother was working at a telephone company in Canada when she discovered that a man with her exact same job was making nearly twice her pay. She decided to confront management about it. "They were like, 'Oh, you know, he's going to have to support a family one day. You don't have to buy a house.…'" Gero says. "This being the early '60s, my mom was like, 'Oh, yeah, that makes all the sense in the world.'"
But that sparked something within her, and she went on to earn a degree in women's studies and work in women's centers. "My mom became a staunch feminist and really taught my brother and me about equity and the injustice and imbalance that women face," he says. Those values have found their way directly onto Blindspot.
"It does weigh on you. Like, what are you putting out into the world?" Gero says. "Television has this great power of feeling like a window. Even the subtle choices that you make can have a huge impact on people's subconscious perception of what reality is. So it's kind of our job to portray the world not only as it is but as we hope it to be."
That point of view will continue to shine through as Jane learns more about who she is and becomes a more multi-dimensional character, all the while tearing villains a new one, of course. "She starts to take charge for herself," Alexander says. "She starts to make decisions, form opinions and take initiative." That's going to gear audiences up for a cliffhanging November 23 midseason finale that Alexander describes as "brutal" and Gero calls "a game changer." Sounds a bit like Jane herself.
"She operates on instinct and gut reactions, which is a great thing to teach everyone, but especially young women: to just follow their intuition," Alexander says. "It's all Jane has, and it's a great lesson for me every day."
Blindspot, Mondays, 10/9c, NBC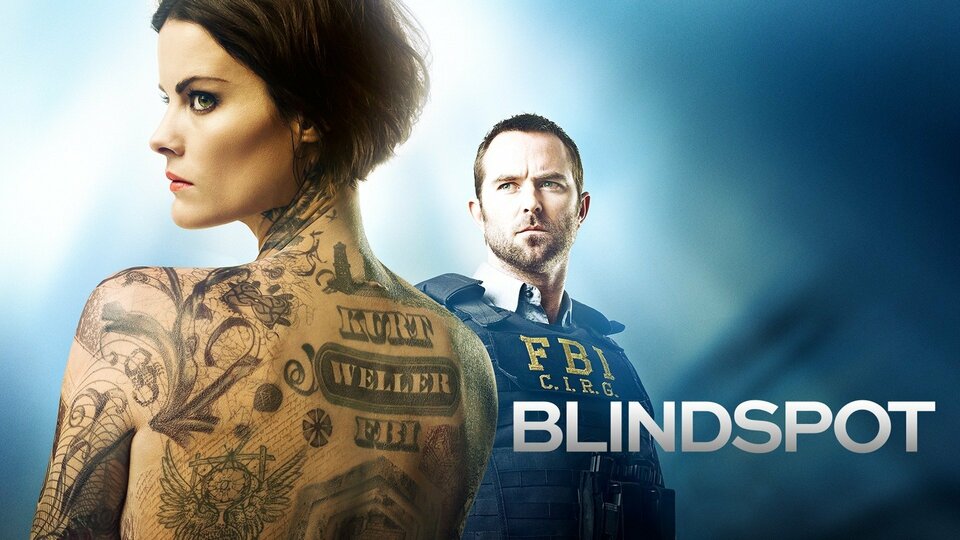 Powered by