Why 'Limitless's Rebecca Harris Is One of TV's Kick-Ass Women
There are plenty of lethal ladies dominating TV with their strength, smarts and superhuman skill sets. For a special kick-ass woman feature, we rounded up some empowering and resourceful women on TV now. See more Kick-Ass Ladies Taking Over Primetime TV and find out our poll results for the Most Kick-Ass Woman in TV History.
---
She's part Fed, part babysitter. Rebecca Harris, the fearless FBI agent played by Jennifer Carpenter on Limitless, is aces at catching big-time baddies while also keeping a close eye on her wild-card partner, Brian Finch (Jake McDorman), a drug-enhanced supergenius who makes Peter Pan seem grounded. How does she do it? Carpenter tells us more.
Rebecca is that rare TV crime fighter not driven by anger or angst or both. What's her secret?
A common mistake in television is that people who chase criminals always act like they're gonna die if they don't catch them. Sure, it's disappointing if you don't, but here's the reality: Law enforcers like Rebecca go home at night and become somebody's wife or mother, lover or friend. She's not ruined by ambition. Competition can kill a person just as easily as a criminal can. She even found healing with her toxic, drug-addict father before he died. I love that Rebecca has a good life, a happy life, a full life.
Unlike Debra Morgan. The Miami cop you played on Dexter emotionally corroded as the seasons went on. Was that a rough experience?
That's an understatement. Each episode felt like we were tying more and more of those little fisherman's weights onto Deb's body, until she was like an anchor. She was just going down, down, down. And at the end, the writers dumped her dead body in the ocean. [Laughs] I never laughed at it before, but now that I think about it, it's pretty funny. And kind of sick.
So no hesitation about taking on another crime series?
None. It's no secret I wanted to be on Limitless. In fact, I was eight and a half months pregnant when we shot the pilot. That's how much I wanted it. There's a lot of joy in this show. Rebecca and Brian will chase down an assailant, but they're still laughing from the conversation they had on the car ride over. Isn't TV supposed to be a joyful experience?
But not so joyful that it turns to love? Word is, you're totally opposed to a Rebecca-Brian romance, even though they have chemistry to spare.
I give the characters more credit than that. Yes, they have a lot of electricity. They have great intimacy in their work. They confide in each other in such a beautiful way that it feels as if they're meant to steward each other through life—but not as romantic partners. [Laughs] No! No romance! I'm very protective of Brian and Rebecca.
In the November 17 episode, they will try to take down the FBI's 10 Most Wanted—all 10 of them. Seriously?
It's a really ambitious hour. What we give you in one sitting could be an entire season on other shows. But that's what you have to do now. There's so much great TV out there that you must take that very high bar and move it even higher. If you're not prepared to do that, then do not come to the playground.
Limitless. Tuesdays, 10/9c, CBS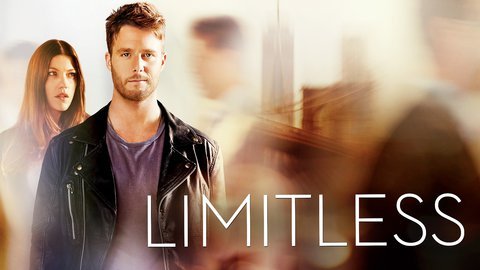 Powered by