'Red Oaks': Coming of Age at a Country Club in the '80s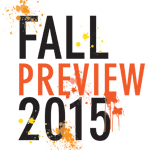 David Myers (Welsh newcomer Craig Roberts) is halfway to an accounting degree at NYU when he scores his ultimate summer gig: working as an assistant tennis pro at New Jersey's well-heeled Red Oaks Country Club. What follows over the course of 10 half-hour episodes of the new Amazon laffer Red Oaks is an awakening of sorts, as David realizes a suburban number cruncher's life is not quite the one he wants.
Creators Gregory Jacobs and Joe Gangemi hit upon the idea for Oaks with executive producer Steven Soderbergh while Jacobs and Soderbergh were collaborating on HBO's Emmy-winning Liberace biopic Behind the Candelabra. ("Not exactly the same kind of story," Jacobs acknowledges amusingly.) It was originally conceived as a feature, but the more the trio played with the idea, the more they realized they couldn't possibly tell the story they wanted to in two hours, as "there were just too many characters to explore," Gangemi says.
RELATED: 15 Fall Shows Ready to Make You Laugh
Real-life personal experiences by the creators as well as those from various other real people are Frankenstein'd together, but the similarities are largely cosmetic. "Straight autobiography isn't all that interesting," Gangemi says with a shrug. Instead, the series is "a little bit Caddyshack, a little bit John Hughes," as Roberts puts it, which makes sense: It's set in the 1980s, which means plenty of leg warmers and men in short shorts, with a soundtrack that includes several obscure '70s and '80s anthems, à la Sweet's glam-rock power ballad "Love Is Like Oxygen."
Per its makers, it's essentially a follow-your-bliss comedy about being 20 and surrounded by people who think they know the world better than you do. In David's case, that includes nebbishy father Sam (Richard Kind) and empty-nester mom Judy ('80s icon Jennifer Grey), horndog tennis pro Nash (Ennis Esmer), loyal girlfriend Karen (Gage Golightly) and VIP Red Oaks member/world-class jerk Mr. Getty (Paul Reiser).
Somewhat ironically, Roberts himself wasn't even close to a twinkle in his own parents' eyes in this period of innocence, but he can relate to David's coming-of-age woes. He even has some words of wisdom for his Oaks character, a dirty little secret all adults know but never talk about: "Nobody ever really comes of age."
RELATED: Visit Our Fall Preview Page to Check Out New Shows
Red Oaks, premieres Friday, Oct. 9, Amazon Instant Video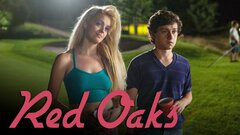 Powered by