The Roush Review: Come for True Detective, Stay for Winning Comedies Ballers and The Brink
When you're on a roll like HBO's, it's all about high expectations. Having just closed successful seasons of its most powerful two-hour lineup (Game of Thrones, Veep and Silicon Valley) with fantastically buzz-worthy climaxes for each, a new Sunday approaches with the "what's next?" factor looming large. That's especially true for the second season of True Detective, the starry anthology that must start from scratch each cycle with new actors playing all-new characters in a brand new setting.
Enter the city limits of Vinci at your own peril. In this industrial wasteland of California corruption, pinning its future on a high-speed rail project tainted by political and financial chicanery and murder, it's hard to tell the angsty good guys from the bad. In its second year, True Detective paints another bleak portrait of lost, haunted souls in a world without humor—though you may giggle when a dive-bar singer groans lyrics like, "This is my least favorite life." But it's easy to see what draws major stars like Colin Farrell, Rachel McAdams, Vince Vaughn and Taylor Kitsch to this material. They commit fully to their deeply broken characters, even when the lugubrious pretentiousness of creator Nic Pizzolatto's writing overwhelms and stalls the too-familiar narrative.
"It's like everything's papier-mâché," says crime boss Vaughn, reflecting on a childhood trauma while staring at a water stain on his bedroom ceiling. "I used to want to be an astronaut, but astronauts don't even go to the moon anymore," laments the terrific Farrell, who plays a (what else) soul-weary, rage-filled Vinci detective on Vaughn's payroll. As the less tarnished (so far) characters, McAdams bristles marvelously as a tough-gal sheriff, while Kitsch broods handsomely and often as a cop who just wants to be left alone on his motorcycle while he wrestles with wartime demons. As in the first season, True Detective excels as a character study, though there's no single character this time quite so mesmerizing as Matthew McConaghey's Rust Cohle. But Vinci's no Chinatown—my standard for a truly great California crime story.
Much more promising and satisfying are the two new comedies arriving Sunday, starting with the surprisingly likeable Ballers, from Entourage's Stephen Levinson. This is another be-careful-what-you-wish-for saga about the price of success, this time in the overprivileged world of pro sports (also the subject of Starz's well-regarded Survivor's Remorse, returning later this summer). Dwayne (aka "The Rock") Johnson lends his considerable charisma and warmth to the lead role of Spencer, a former star linebacker coping with neurological, psychological and financial setbacks relating to his hard-hitting but halcyon days on the field. Now working for a craven money-management operation that hired him for his contacts (so suggests his smarmy co-worker, stereotypically played by Rob Corddry), Spencer hopes to make things easier for his peers by playing life coach to an endearing gallery of players: some uneasily retired like him, others still in the game and navigating the pitfalls of competitive ego, overindulged lifestyle and greedy hangers-on, most blind to the fact that life will eventually stop throwing them lucrative touchdowns.
Though many viewers will take vicarious pleasure in ogling the show's surface pleasures of bling and babes that come with the raunchy Miami territory, Ballers isn't an especially uproarious, laugh-out-loud show—although a twist explaining why one player is making life miserable for a new transfer is a jaw-dropper, giving literal new meaning to a familiar 12-letter expletive. Mostly, Ballers succeeds in making you care what happens to these brutes in a fame bubble, with the hope that they'll wise up before it all bursts.
Saving the best for last, HBO caps its new Sunday lineup with the outrageous doomsday satire of The Brink, which is like Homeland played for intentional laughs. This wild ride of apocalyptic geopolitical dark farce stars Tim Robbins as a debauched Secretary of State, whose painful urinary infection compounded by chronic drunkenness and unrepentant skirt-chasing keeps threatening to get in the way of the latest hawkish negotiations with Israel. Jack Black is in top form as his bumbling nincompoop on the ground, an incompetent diplomat haplessly making a mess wherever he goes in the volatile powder keg of Pakistan. "That the fate of nations rests in your hands is incredibly alarming," clucks a Pakistani hausfrau and mother of Black's long-suffering, level-headed driver (The Daily Show's Aasif Mandvi).
With Orange Is the New Black's Pablo Schreiber rounding out the top cast as a hopped-up fighter pilot too distracted by his drug-running business to see that his missiles are aimed correctly, the world stage is set for a profanely (if not profoundly) funny successor to Dr. Strangelove, a madcap slapstick romp with a delirious chorus line of dictators, demagogues and other extremists with the unfortunate power to make the entire planet die laughing. Whatever your politics, The Brink hits its targets with devastating relish.
True Detective, premieres Sunday, June 21, 9/8c, HBO
Ballers, premieres Sunday, June 21, 10/9c, HBO
The Brink, premieres Sunday, June 21, 10:30/9:30c, HBO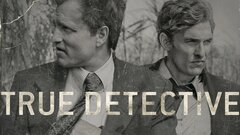 Powered by