Silicon Valley Finale: Richard's 'Moral Compass Might Be His Demise'
Sometimes winning really isn't everything—especially if you're Silicon Valley's Richard Hendricks (Thomas Middleditch). Last season the HBO comedy saw the programmer-turned-CEO win TechCrunch Disrupt with his startup's compression algorithm. But this weekend's season finale might see him lose everything he's been working for with Pied Piper.
"Part of the fun of the show is just thing after thing gets stacked up against them," says Middleditch. "The premise of this second season was to have higher stakes, and it feels like that."
Well, the stakes couldn't get any higher. Not only is Pied Piper locked in a legal dispute with tech giant (and Richard's former employer) Hooli, but in last week's episode Richard admitted, in court, to using Hooli computers while testing his algorithm—a move his lawyer and everyone he knew advised against.
"He sees these faceless multi-billion dollar companies as the enemy and he wants to be different from all that," says Middleditch. He's really concerned with doing the right thing… We joke that his moral compass might be his demise."
Meanwhile, the other members of Richard's team are dealing with an unexpected surprise. The man who'd been uninstalling a camera live streaming a condor nest for the Palo Alto Natural History museum has fallen, thus allowing people to live stream his situation instead. The accident starts driving large numbers of voyeurs to the Pied Piper website.
Though anyone hoping this might lead to another hilarious joke sequence like last season's "dick-to-floor ratio" might be a little disappointed. "If the writers decided to have a complicated dick joke at the end of every season, it would sort of become a formula," says Middleditch. "That said, it's the finale, so they want there to be something. But it's got a different tone to it."
Silicon Valley, Season finale Sunday, June 14, 10/9c, HBO.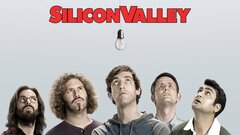 Powered by