The Funniest Graduates From 'The Daily Show' School of Comedy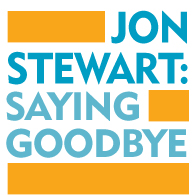 Dramatic actors may hone their skills at Juilliard, but since 1996, comics have learned their craft as correspondents on The Daily Show. "I can't tell you how important I think Jon Stewart is," casting director Allison Jones says. "I always know actors are comedically strong just by being chosen to work on his show."
Seven alums of the unofficial Daily Show School of TV Comedy told us about the impact that the show's had on their careers in tributes to Stewart: John Oliver and Larry Wilmore, who now host their own comedic current events shows, and Samantha Bee, who'll soon join them with a satirical show of her own; Kristen Schaal and Rob Corddry, currently starring in hit sitcoms; Rachael Harris, who's been all over the big screen and small screen (with Fox's new fall series Lucifer next on her list); and Lewis Black, who most recently lent his unmistakable voice to Pixar's Inside Out. (Scroll to the bottom of the page to read individual tributes.)
That's far from everyone, though. Here, eight more of distinguished grads who made names for themselves on The Daily Show.
Steve Carell
1999–2005, Correspondent
Signature segments: The ones with TMI grocer Produce Pete, who turned every food chat into a self-pitying therapy session. And who can forget his sublime debating duet with Stephen Colbert in the recurring "Even Stevphen" segment?
Postgraduation: He broke out on the big screen with Bruce Almighty and The 40-Year-Old Virgin while still on The Daily Show. Carell went on to star in The Office for six years and has toplined such movies as Little Miss Sunshine and Foxcatcher, for which he earned an Oscar nod.
Up next: Freeheld, with Julianne Moore, and The Big Short, with Brad Pitt and Christian Bale.
---
Michael Che
2014, Senior Casual Racism Correspondent
Signature segment: Che did only nine segments in his three-month tenure, but they were choice. During the Ferguson riots, he tried to find a place on Earth—or outer space—where cops don't harass black men in "Race/Off: Live From Somewhere." Painful truth lay behind the silliness.
Postgraduation: The 2012 winner of New York's Funniest Stand Up competition, Che left The Daily Show and returned to Saturday Night Live (where he had been a writer since 2013) to become the first African-American coanchor of "Weekend Update."
Up next: Summer stand-up in the U.K., then back to SNL.
---
Stephen Colbert
1997–2005, Correspondent
Signature segments: "Grouse Hunting in Shropshire," in which his take on the "gayness" of British aristocracy left him and Stewart cracking up, and "Civil Lights," his mock lionization of a smoking-rights activist and apparent chain-smoker. He also made cameo appearances in 2007 during his faux presidential campaign.
Postgraduation: After leaving in 2005 he became a cultural touchstone as the host of the six-time Emmy-winning The Colbert Report for nine years.
Up next: Taking over for David Letterman as host of CBS's The Late Show With Stephen Colbert, premiering September 8.
---
Josh Gad
2009–2011, Contributing Correspondent
Signature segments: "The War on Christmas," in which he portrayed a randy Ben Franklin. Gad also took on First Lady Michelle Obama's fight against obesity in "Chubby Chasers."
Postgraduation: A singer, writer and actor on stage and TV before his time on The Daily Show, Gad went on to star in the smash Broadway musical The Book of Mormon. He had a role in the short-lived TV show 1600 Penn, voiced Olaf in Frozen and starred with Billy Crystal earlier this year in FX's The Comedians.
Up next: The family-friendly flicks Pixels, Beauty and the Beast and Angry Birds.
---
Ed Helms
2002–2006, Correspondent
Signature segments: His 2005 story "Battle of the Bulge," about the wearing of Speedos on the beach in Cape May, New Jersey, was highlighted by his infamous "NutCam" shots. "Mass. Hysteria" checked in on the opposing side when Massachusetts became the first state to legalize same-sex marriage.
Postgraduation: Helms reunited with fellow correspondent Carell on The Office and in the movie Evan Almighty. He also starred in The Hangover trilogy and We're the Millers.
Up next: The movie Vacation, a sequel to the National Lampoon Griswold family series. Plus, he'll play the title role in the movie adaptation of kids-book series Captain Underpants and star in the upcoming Starz drama The One Percent as a man who struggles to hold on to his farm.
---
Jason Jones
2005–2015, Correspondent
Signature segments: "Behind the Veil," a three-part report from Iran about the country's disputed 2009 elections in which he discovered that Iranians know a lot more about us than we do about them. Jones also invited cameras to his 2011 vasectomy (after having three kids with his wife, Daily Show correspondent Samantha Bee). It wasn't for the squeamish.
Postgraduation: While on TDS, he costarred in comedies on both the small screen (How I Met Your Mother) and big (Hot Tub Time Machine 2, Pitch Perfect 2). He wrapped his stint on The Daily Show this past March.
Up next: Jones will star in TBS's fall comedy The Detour, which he and Bee are writing and executive producing. The sitcom is based on their childhood family vacations.
---
Olivia Munn
2010–2011, Senior Asian Correspondent
Signature segment: Munn mocked the absurdly high expectations of Chinese mothers in "Tiger Mothering." Her report included an appearance by her own mom.
Postgraduation: The actress, who gained a cult following as host of G4's Attack of the Show!, had roles in Magic Mike and Mortdecai opposite Johnny Depp. On TV, she guest starred on New Girl, voiced Phoebe in Disney Junior's Miles From Tomorrowland and played a brainy financial reporter in HBO's The Newsroom.
Up next: Munn has a full slate of movies, including the comedies Ride Along 2 and Zoolander 2, as well as the 2016 comic book sequel X- Men Apocalypse, in which she plays Betsy Braddock, aka Psylocke.
---
Rob Riggle
2006–2009, Senior Military Affairs Correspondent
Signature segment: Dressed in hippie regalia, the longtime Marine reservist (he retired as a Lt. Colonel) mercilessly spoofed Berkeley peace activists protesting a local Marines recruiting station in a segment fittingly called "Marines in Berkeley."
Postgraduation: A stand-up comic, Riggle segued from a featured player on Saturday Night Live to The Daily Show, where Stewart often feigned fear of the big man. He's since moved on to film comedies (The Hangover, Dumb and Dumber To) while costarring on Adult Swim's NTSF: SD:SUV and guesting on Modern Family.
Up next: The Monty Python sci-fi comedy Absolutely Anything, out in August, and animated movies Hell & Back and Henchmen.
---
Tributes From More Grads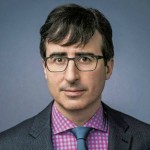 John Oliver: 'Jon Stewart Is the Best There Ever Will Be'
Kristen Schaal: Jon Stewart Showed 'Comedy Is a Powerful Tool'
Larry Wilmore: Jon Stewart Is 'Combination of Walter Cronkite, Jesus and Johnny Carson'
Samantha Bee: 'Working for Jon Stewart Was Quite Literally an Embarrassment of Riches'
Rob Corddry: 'Jon Stewart Taught Me How to Write a Joke'
Rachael Harris: Jon Stewart Is 'Just Being Himself' — and That's Why You Trust Him
Lewis Black: Jon Stewart 'Turned the News World on Its Head'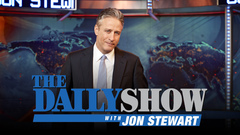 Powered by