'Stranger Things' Star David Harbour Celebrated His First Emmy Nomination With Coffee and Contemplation
Nearly a year after Stranger Things, an '80s-set series about the mysterious disappearance of a young boy, became a cultural phenomenon, the Netflix show reached a new milestone: 18 Emmy nominations for its freshman season.
In addition to the series scoring a nod for Outstanding Drama, David Harbour nabbed his first Emmy nomination (Outstanding Supporting Actor in a Drama Series) for his performance as the tragic, yet driven, Chief Jim Hopper.
We spoke with the actor about how he channeled his character on nomination morning, getting to celebrate with his Stranger Things team, and more.
Where were you when you found out about your nomination?
David Harbour: I was asleep in my bed here in Los Angeles. I'm here for a makeup test for a new project I'm doing. I got a phone call from my manager, which woke me up, thank God, because I was supposed to get in the car anyway to get to the airport and I kept hitting snooze on the alarm. I woke up to a phone call from her with mostly expletives. I really couldn't believe it. When I found out they were coming out [today], I trolled a bunch of the articles people write about the nominations, and my name was not mentioned anywhere. My pride was hurt a little bit, and I was like, "That's fine, David. You're all about the work anyway, get over yourself. You love what you do and you're so privileged to get to do what you do. Just ignore it and just go about your day." I was not going to pay attention, and that it happened is a complete surprise, I have to say. [Laughs.]
See Also
Jeffrey Wright, Julia Louis-Dreyfus, Bob Odenkirk and Reese Witherspoon celebrate their Emmy nominations.
How much does the road to the nomination parallel how much your life has changed in the past year due to the show's incredible success?
Completely. I don't know if it's that I've been so broken and beaten down, or I'm humbled in my expectations for other reasons, but—I always love the projects I do, but I never put stock into whether people will get them. I think what was liberating to a degree on this project was I really poured my heart into it and wasn't worried if people thought it was good or not. The fact that people responded to the show the way they did was so beautiful and it's such icing on the cake for people recognizing my work. And recognizing this character on television is another completely unexpected surprise. Also, it mirrors Hopper, in a way, that I was fast asleep when the nominations came out and I was late for work. It mirrors Stranger Things almost exactly. [Laughs.]
Well, and as Hopper pointed out, mornings are for coffee and contemplation.
They certainly are. I have to say that after I got the call from my manager, of course my phone started blowing up with all these friends. But I did sit down on the deck of my hotel and make myself an espresso and have a nice little ten minutes of contemplating this moment in my life. Hopper teaches me that it's important to have your coffee and sit around for a little bit. [Laughs.]
See Also
The creators of the Netflix megahit talk about being parodied on SNL and how Barb's popularity took them by surprise.
This is also a big day for the show. What has been the reaction from the cast and Duffer Brothers?
We started texting like crazy. They texted me congratulations, and I didn't see them, so I was like, "Did we get other nominations?" I had a feeling Millie [Bobby Brown (Eleven)] would be nominated, I thought the show would be nominated, but then they sent me a list, and I heard it was 18 nominations, and I was blown away. That's really special and a true testament to those Duffer kids, who are just little geniuses. It's been really nice and really silly. We've been texting silly things to each other. My hair people are making fun of me. We're yelling at each other in a really fun way.
The show has wrapped production on Season 2, but you do have Comic-Con next week…will you use that as your first opportunity to have a group celebration?
That's the perfect time, because I think we'll all be out in San Diego together. I think we'll do our panel on Saturday, and I think we should all reconvene. I could really be anywhere with those guys and have a good time.
I imagine you can't say much about Season 2, but given that you got the nomination for Season 1…are you reexamining what you did this past year and thinking about whether you can score a nomination next year, too?
[Laughs.] You have to understand something about me: My neurosis is in high-gear at all time, and when anything good happens, it kicks in [that] I have to do better. The first thing that came up when I got the nomination was, "Well, I won't get one next year." [Laughs.] That's how I am!
I was in the editing room the other day for an hour just watching a couple of little scenes, and I have to say, the flow of it, it looks really great from what I've seen. It has that magical feeling when I watch little scenes. I feel like all of these characters are so special. I have that thing where I tear up in this wistful feeling of magic when I watch it. It captures that again. I think people will be very happy.
See Also
Season 2 of the creepy and nostalgic hit drama will bow, appropriately enough, around Halloween time.
It's a couple of months away, but do you have any Emmy night plans?
I'm going to be shooting something in Bulgaria, so hopefully I can fly out for that night!
Stranger Things Season 2 Launches Oct. 27 on Netflix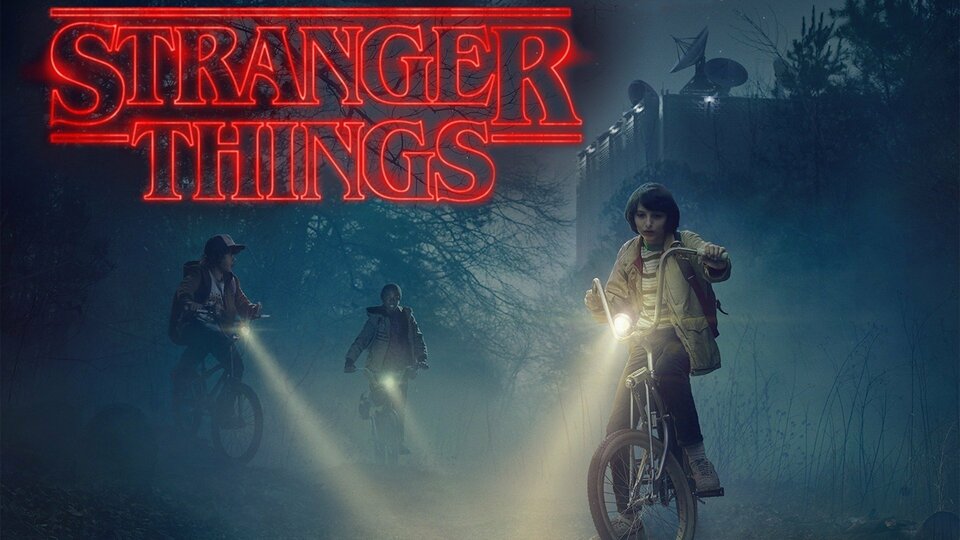 Powered by