Emmys: 'Game of Thrones' Leads Nomination Field, and Fresh Blood Moves In
New Emmy rules, new Emmy blood.
Game of Thrones led the 67th Annual Primetime Emmy Awards nomination pack, landing 24 nominations, but the real story is the arrival of more fresh blood to this year's competition, particularly on the acting side. The nominations were announced Thursday morning (at 8:30 a.m. PT, three hours later than usual) by Uzo Aduba (Orange is the New Black) and Cat Deeley (So You Think You Can Dance) at the Pacific Design Center in West Hollywood.
Outstanding Drama Series nominees are Mad Men (AMC), Game of Thrones (HBO), House of Cards (Netflix), Orange is the New Black (Netflix), Downton Abbey (PBS), Better Call Saul (AMC), Homeland (Showtime).
Outstanding Comedy Series nominees are five-time winner Modern Family (ABC), Veep (HBO), Transparent (Amazon), Louie (FX), Silicon Valley (HBO), Unbreakable Kimmy Schmidt (Netflix), Parks and Recreation (NBC).
Besides the drama series category, Game of Thrones' whopping 24 nominations included two nods for outstanding drama directing (David Nutter for the episode "Mother's Mercy" and Jeremy Podeswa for "Unbowed, Unbent, Unbroken"), a nod for outstanding writing (David Benioff and D.B. Weiss for "Mother's Mercy"), and supporting acting nominations for Peter Dinklage, Lena Headey and Emilia Clarke. Diana Rigg scored an Outstanding Guest Actress in a Drama nod.
Other programs leading the charge: American Horror Story: Freak Show led all longform nominees, with 19 nominations, while Olive Kitteridge received 13 nominations, Bessie landed 12 and House of Cards, Mad Men and Transparent each received 11.
HBO once again dominated over all, with an incredible 126 nominations, followed by ABC (42), NBC and CBS (tied at 41), FX (38), Fox (35) and Netflix (34).
The Television Academy's recent rule changes, which included expanding the nomination roster from 6 to 7 in the major series categories, did indeed have an effect on the roster, bringing some fresh blood to the both categories and shining a fresh spotlight on sketch comedy shows. Among performers, over 50% of the nominees in the four lead performer categories are either first- time nominees, or from new series, according to the Academy.
RELATED: What TV Academy's Groundbreaking Rule Changes Mean for 2015 Emmy Awards
Both drama and comedy categories feature new nominees ready to do battle. In drama, last year's winner, Breaking Bad, is retired, and True Detective aired later this year, keeping it out of eligibility. So while Game of Thrones, House of Cards, Downton Abbey and Mad Men return, that meant there was room for three new entrants. (Orange, of course, is actually an exile from last year's comedy competition. More on that in a moment.)
On the comedy side, Modern Family (looking for an unprecendented sixth consecutive win), Silicon Valley, Louie and Veep all return from last year's race. But with Orange moving to drama and the addition of one more, that allowed Unbreakable Kimmy Schmidt, Parks and Recreation and Transparent to join the race.
The real news for the Emmy Awards is perhaps the sheer number of fresh faces (or familiar faces in fresh roles) securing recognition. Among the big surprises: Orphan Black star Tatiana Maslany earned a best actress nomination, while Will Forte (The Last Man on Earth) and Anthony Anderson (Black-ish) earned nods in the comedy actor category for their freshman shows.
The organization also noted that the fresh blood extended to behind the camera, as it tracked a promising 60% rise in the number of women writers and directors nominated in the comedy, drama and long-form categories vs. last year.
Not all fresh blood made it in, however: Despite an aggressive For Your Consideration campaign and a big win at the recent Critics' TV Choice awards, Jane the Virgin star Gina Rodriguez did not secure a nomination (dashing The CW's hopes, once again, for a major award). Also, even though it was the phenomenon of the year, Fox's Empire was only lightly honored, securing a nomination for star Taraji P. Henson, but little else.
Some veterans also felt the snub this year, particularly The Big Bang Theory. The show remains a megahit both on network and in syndication, yet it was pushed out of the Outstanding Comedy Series category, and last year's Outstanding Actor in a Comedy winner, Jim Parsons, was not invited back.
This year also represents a coming-out party for Amazon, which received its first major Emmy series nomination for Transparent. It's a good year for streaming services, as Netflix landed three outstanding series nominations between comedy and drama–the same amount as HBO. Even little-known British streaming service Acorn TV landed a nomination (in the movie category, for Agatha Christie's Poirot: Curtain, Poirot's Last Case).
RELATED: Matt Roush: Highs and Lows of This Year's Emmy Nominations
Here are the Outstanding Lead Actor in a Drama nominees: Jon Hamm (Mad Men), Kevin Spacey (House of Cards), Bob Odenkirk (Better Call Saul), Liev Shreiber (Ray Donovan), Jeff Daniels (The Newsroom), Kyle Chandler (Bloodline).
And the Outstanding Lead Actress in a Drama Series: Viola Davis (How to Get Away with Murder), Taraji P. Henson (Empire), Tatiana Maslany (Orphan Black), Claire Danes (Homeland), Robin Wright (House of Cards, Elisabeth Moss (Mad Men).
Outstanding Lead Actor in a Comedy Series include: Jeffrey Tambor (Transparent), Will Forte (The Last Man on Earth), Louis C.K. (Louie), William H. Macy (Shameless), Matt LeBlanc (Episodes), Anthony Anderson (Black-ish), Don Cheadle (House of Lies).
Outstanding Lead Actress in a Comedy Series include: Julia Louis-Dreyfus (Veep), Amy Poehler (Parks and Recreation), Edie Falco (Nurse Jackie), Amy Schumer (Inside Amy Schumer), Lily Tomlin (Grace and Frankie).
Meanwhile, the Academy's controversial decision to categorize half-hour scripted series as "comedies" and hour-long shows as "dramas" also meant that Netflix's Orange is the New Black, nominated last year for Outstanding Comedy Series, moves into the Outstanding Drama Series category this year as a nominee.
The decision to split the Variety series category into Variety/Talk and Variety/Sketch also opened the door for nominees like Comedy Central's Inside Amy Schumer.
Nominees for Variety/Talk include last year's winner The Colbert Report (Comedy Central), The Daily Show with Jon Stewart (Comedy Central), The Tonight Show Starring Jimmy Fallon (NBC), Last Week Tonight with John Oliver (HBO), Late Show with David Letterman (CBS), Jimmy Kimmel Live (ABC).
Variety/Sketch nominees are Saturday Night Live (NBC), Inside Amy Schumer (Comedy Central), Portlandia (IFC), Key and Peele (Comedy Central), Drunk History (Comedy Central).
The TV Academy also replaced the miniseries category with an Outstanding Limited Series award, for close-ended programs like FX's American Horror Story and Fargo, both of which boast completely different storylines and characters each season.
This year's Outstanding Limited Series nominees include Olive Kitteridge (HBO), American Horror Story: Freak Show (FX), American Crime (ABC), Wolf Hall (PBS), The Honorable Woman (Sundance TV).
Also switching eligibility rules this year: The Outstanding Guest Actor categories, which now require that actors appear in less than 50% of a series run. That's why Orange actress Uzo Aduba, who last year won the Emmy for Outstanding Guest Actress in a Comedy, is up for the Outstanding Supporting Actress in a Drama this year.
Among other categories, nominations for Reality Competition Series include perennial winner The Amazing Race (CBS), plus The Voice (NBC), Dancing with the Stars (ABC), Project Runway (Lifetime), So You Think You Can Dance (Fox), Top Chef (Bravo).
Visit the TV Insider Emmys page for more coverage.
The Primetime Emmy Awards, hosted by Andy Samberg, will air September 20 on Fox.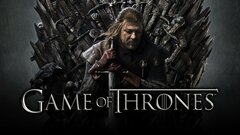 Powered by