5 Emmy-Nominated Shows Going Through Their Swan Songs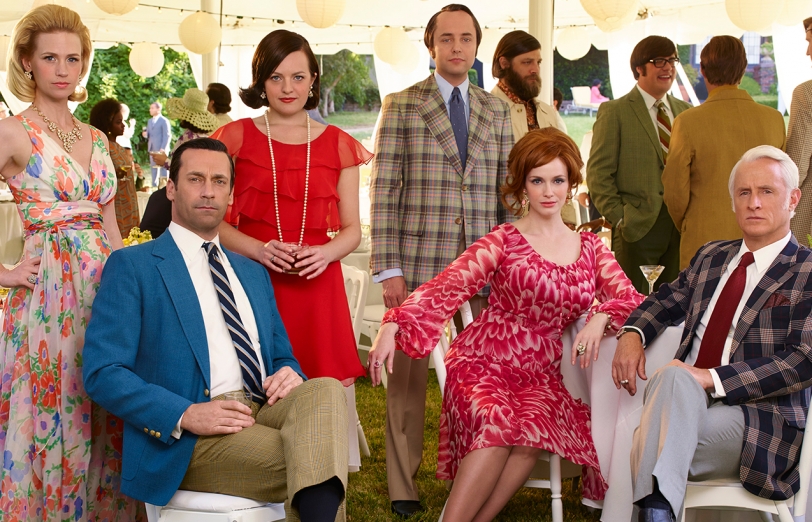 Saying goodbye to our favorite shows might be tough, but having them win an Emmy might make the end a little easier to accept. This year the list of Emmy nominees may boast some fresh shows and faces, but it also includes a few familiar names that viewers had to bid farewell to when the shows ended earlier this TV season. Here are the series (and stars) who are up for honors even as their shows come to a close.
Mad Men (AMC)

Over the course of its seven seasons the hit period drama has regularly scored a nomination for Outstanding Drama Series, even taking home the trophy four years in a row. This year sees the show—which aired its series finale in May—get nominated again, along with creator Matthew Weiner (Outstanding Writing for a Drama Series), Jon Hamm (Lead Actor in a Drama Series), Elisabeth Moss (Lead Actress in a Drama Series) and Christina Hendricks (Supporting Actress in a Drama Series). Although Weiner has won his category three times, Hamm, Moss and Hendricks have yet to win an Emmy for their work on the show.
Parks and Recreation (NBC)
The sweethearted network sitcom ended this past February and has never felt much Emmy love during its seven-season run, but it still managed to earn a second nomination for Outstanding Comedy Series (the first was way back in 2011). Series star Amy Poehler also received a sixth nomination for Outstanding Lead Actress in a Comedy Series for her role as Leslie Knope.
The Daily Show With Jon Stewart (Comedy Central)

America's most trusted funnyman is taking its final bow next month, but it could still be nominated for Outstanding Variety Talk Series again next year. Nonetheless, this year marks the fifteenth time the show has been nominated for the award, which its already won 10 times.
The Colbert Report (Comedy Central)

Stephen Colbert's satirical persona bid farewell late last year, but his show still secured its tenth Emmy nomination for Outstanding Variety Talk Series, which it has also won two years in a row.
The Late Show with David Letterman (CBS)

Letterman may have left Late Night, but his show scored an Emmy nomination for Outstanding Variety Talk Series. This is the show's seventeenth nomination since its 16-year streak, which lasted from 1994-2009. So far, the show has won in its category six times.
While not all the dearly departed shows from this season were awarded an Outstanding series nomination, some of their actors were recognized, including The Newsroom's Jeff Daniels for Lead Actor in a Drama Series and Nurse Jackie's Edie Falco for Lead Actress in a Drama Series (and she might be nominated next year as well).
Elsewhere, David Suchet's career-long portrayal of the beloved Belgian detective Hercule Poirot ended with an Outstanding Television Movie nomination for Agatha Christie's Poirot: Curtain, Poirot's Last Case, while long-running teen drama Degrassi, which will be ending after 14 years later this month, was nominated for Outstanding Children's Program.
Also, make sure to visit the TV Insider Emmys page for more coverage.
The Primetime Emmy Awards, hosted by Andy Samberg, will air Sunday, September 20 on Fox.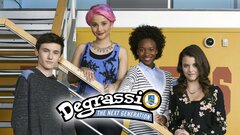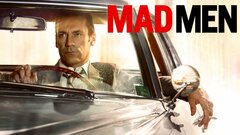 Mad Men
where to stream