Critic's Notebook: Emmy Nominations Hit Highs (Tambor and Tatiana!) and Lows (Where's 'The Good Wife'?)
A critic's (and TV fan's) angst is rarely more transparent than on Emmy nominations day, when injustices loom large as underdogs and cult faves go begging. (For a fuller overview of the nominations, visit tvinsider.com/emmys.)
And so it was this year, by and large—although there were a few notable exceptions. Let's start with the greatest: Transparent, the exquisite Amazon dramedy that earned more nominations (11) than any other comedy series, a breakthrough which occurred with uncanny timing the morning after Caitlyn Jenner's moving speech for transgender acceptance at the ESPYS. This small but profound gem, starring front-runner comedy lead-actor nominee Jeffrey Tambor as a transgender dad coming out to his family, is clearly a force to be reckoned with.
It also puts Amazon on the map alongside fellow outlier upstart Netflix, which had an even stronger year, with major nominations—some more deserved than others—for House of Cards and Orange Is the New Black (now also a best-drama contender), Bloodline, Grace and Frankie and NBC refugee Unbreakable Kimmy Schmidt. Parsing the nominations, it's hard not to notice a swing even further away than usual from traditional media to newer platforms.
The other unmistakable high-five generated by the morning's announcement, proving that small miracles still can happen at the Emmys: the long-awaited nod for Tatiana Maslany's incredibly versatile work as multiple clones on BBC America's bizarre Orphan Black. It's about time.
If only there had been more such pleasant surprises. Here's my very short list of things I either didn't see coming or hoped against hope would come to pass:
Will Forte as The Last Man on Earth and black-ish's Anthony Anderson breaking into the lead comedy actor field (neither has a chance against Tambor, and I'm sorry Silicon Valley's Thomas Middleditch didn't also make the cut).
David Letterman's Late Show being invited back among his late-night talk-show peers after too many years' absence, an acknowledgement of his final run of shows (up against the final shows of The Colbert Report and the Jon Stewart version of The Daily Show, which makes this the year's most instantly and intensely nostalgic category).
Comedy Central sketch veterans Amy Schumer and Keegan-Michael Key (of Key & Peele) emerging in the comedy-acting races. This is Schumer's moment, and Key & Peele aren't far behind.
That's about it. Many new nominations are well deserved, of course, even if not exactly a surprise: veterans Lisa Kudrow for The Comeback and Lily Tomlin for Grace and Frankie in comedy; Better Call Saul and its stars Bob Odenkirk and Jonathan Banks soaking up residual Breaking Bad love; Viola Davis and Taraji P. Henson promising a diva showdown for their outrageous work on freshman hits How to Get Away With Murder and Empire (which deserved much more attention for its breakout year—it didn't even register in the music categories).
But Emmys' blind spots are always so aggravating. Here are a few of the more egregious examples:
Just try convincing me that House of Cards, Homeland or Downton Abbey had a stronger season than CBS's The Good Wife, network TV's finest drama, shut out of the best-drama race for the fourth straight year. Julianna Margulies, who won best drama actress last year, isn't even nominated.
FX's Justified, which had arguably the most enjoyable and satisfying final season of any show bowing out this year—and that includes perennial favorite Mad Men—didn't get a single nomination. Not even for supreme scene-stealing villains including Walton Goggins and Sam Elliott.
That same network's best drama, The Americans, once again came up short in major categories, although it did get a writing nomination—but not for the terrific chameleon actors, Keri Russell and Matthew Rhys, saying those words?
The CW continues to be invisible to Emmy voters, even with a delightful treat like Jane the Virgin and its endearing star Gina Rodriguez. At least the show's hilarious narrator (Anthony Mendez) got a nod in a category I didn't even know existed.
It's not just the underdogs who suffer. CBS's funnier-by-the-season megahit The Big Bang Theory, and its much-honored star Jim Parsons, were shocking no-shows, reflecting Emmys' dismissal of the traditional multi-cam sitcom format (none has won since Everybody Loves Raymond's final season 10 years ago).
And, since I made such a fuss about her in my pre-Emmy column listing things I hoped they'd get right (but knew they probably wouldn't): Even with an astounding eight nominees in the supporting comedy actress race, they still couldn't find room for The Middle's remarkable Eden Sher. Maybe she should take her act to Netflix, where she might finally get noticed.
Other shows and stars that were dismayingly MIA: Outlander, Penny Dreadful, Fresh Off the Boat's Constance Wu, The Knick's Clive Owen, The Affair and its sexy cheaters (Dominic West and Ruth Wilson), Ray Donovan's life force Jon Voight, The Leftover's terrific Carrie Coon and, as ever, The Walking Dead.
Sometimes you can't help thinking it's the Emmy voters who are the zombies.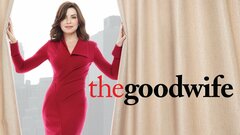 Powered by