Ask Matt: Orange's Dramatic Emmy Problem, TV Post-Parenthood, Battle Creek, Castle, and More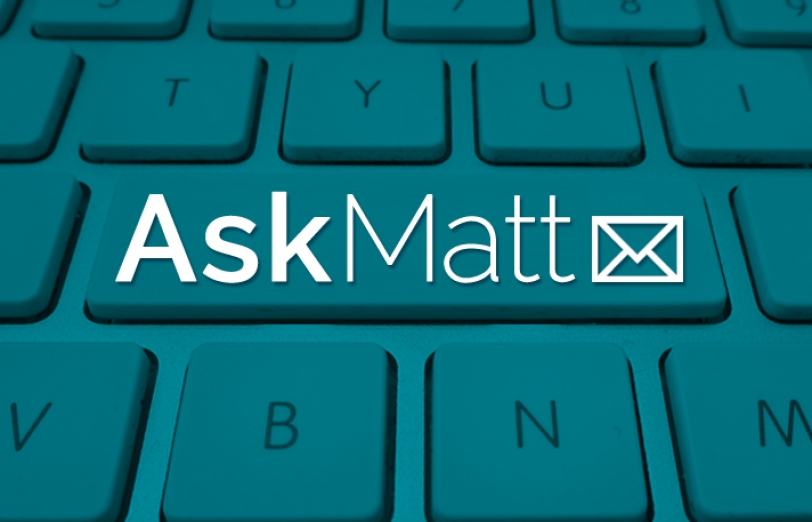 Welcome to the weekly Q&A with TV critic (also known to some TV fans as their "TV therapist") Matt Roush, who'll address whatever you love, loathe, are confused or frustrated or thrilled by in today's vast TV landscape. One caution: This is a spoiler-free zone. Don't ask me what's going to happen on a show. I prefer to find out along with everyone else. Please send your questions and comments to as[email protected] and follow me on Twitter.
Question: I'm delighted to see that the Emmys are taking some action about their awards categories. Their solution is far from perfect, but it's a step in the right direction. I was very pleased to see that they denied a waiver to Orange Is the New Black, the most egregious violator in the past, making it compete as a drama, which it clearly is. On the other hand, I totally agree that Shameless and Jane the Virgin are comedies. (Not so sure about Glee, though.) My question is: Do you think they will tweak these rules some more in the near future? Setting a presumption that all 30-minute shows are comedies means that Nurse Jackie and Girls and such shows will always be allowed to compete as comedies if they so desire, regardless of whether viewers or even Emmy voters think that they are. — Paul
Matt Roush: From what I can tell, these determinations are made on a case-by-case basis and it's all very subjective, so an imperfect science at best. But yes, I'm content with the Emmy board overruling Orange so it now competes against dramas, as it should. Glee is so not a contender these days it barely matters, but Jane for sure is a comedic series, and I hope the Emmy voters discover it, despite the fact that The CW seems never to be on their radar. With the half-hour dramadies, I doubt we'll see much movement, because the producers would have to petition to be considered as dramas, and that would be a very rare circumstance. (And from my perspective, shows like Jackie and Girls are at least as much comedies as Shameless, so I don't have a big problem with that side of the equation.)
---
Question: I need some help finding new TV shows to watch. It seems that everything I enjoy is ending or being canceled. The biggest blow was Parenthood, which I'm still missing almost two months later. I like shows that are about the interactions of strong characters and small moments. I'm looking for shows without police, lawyers, doctors, presidents, law enforcement, superheroes, crime, violence, or supernatural elements. These shows seem to be getting harder to find. Possibly my favorite show of all time is Gilmore Girls, to give you an idea of what I like. The shows I watch now include Nashville, Jane the Virgin, The Big Bang Theory, Hart of Dixie, The Fosters, and Switched at Birth. I have a bunch of others that I can't consistently get through. I have Netflix and Amazon, so am willing to try shows there as well. Any suggestions would be appreciated! — F
Matt Roush: The first show that comes to mind is Amazon's Transparent, which is a wonderfully observed human comedy about a family in transition in all manner of ways, and Jeffrey Tambor's performance is quite astonishing. And while they lack the poignant elements of Parenthood, which I also miss terribly, I tend to recommend the family comedies on ABC's Wednesday lineup to anyone. They're very solid and reliable. My favorites are The Middle, Modern Family, and black-ish, but The Goldbergs has its vocal advocates (and like on the enjoyable Fresh Off the Boat, the mom is terrifically funny). I get that you tend to avoid genre shows, but you're missing out on terrifically entertaining drama by passing on The Good Wife simply because lawyers are involved, and even if crime dramas aren't your thing, BBC America's Broadchurch (Seasons 1 and 2) is an emotional powerhouse. And have you tried Friday Night Lights on Netflix?
---
Question: What do you think about Battle Creek premiering to low ratings on CBS on Sunday? Why is it that CBS always has trouble with launching new shows at the 10/9c time slot on Sunday nights? Why couldn't CBS have aired Battle Creek on a different night and a better time slot instead where it can get better ratings? I don't want this great show to be canceled! — Chris
Matt Roush: I'm sorry as well that this clever twist on a cop dramedy isn't drawing a bigger audience, but the more I watch, the more I'm not surprised, given the low-key nature of its wry storytelling. (Creatively, that can be an asset, but it's also an acquired taste, which usually means a slow audience build.) Honestly, I'm not sure where CBS could have scheduled an underdog like Battle Creek to guarantee a healthier tune-in, or (more critically) where its failure to draw a bigger audience wouldn't have been seen as a more urgent liability. Shows in the 10/9c time period struggle on many nights, and while there are fewer current disruptions on CBS on Sundays than during football season (this week's NCAA overrun an exception), the night is still very competitive and busy, and this was always going to be an uphill climb. Looking to other time periods, while CSI: Cyber is clearly a less interesting show creatively, I can understand why CBS scheduled it instead of this in a cushier Wednesday time slot after the more compatible Criminal Minds. And if Battle Creek were airing on Tuesdays after the NCIS powerhouses, the presumed drop-off might have been even more alarming than it is on Sunday—ditto on Mondays, where going up against Castle would not have been pretty, although this would be a nice fit with Scorpion. I'm fairly confident that CBS will let this show play out for its entire 13-episode run, but after that, I'm sure it will be very much on the bubble. Which on a network as successful as CBS is not a happy place to be.
---
Question: As if you don't have enough channels and platforms to cover, I'm wondering if you have had a chance to watch Impress Me on Pop. I found that channel because of Schitt's Creek (I'll watch Eugene Levy and Catherine O'Hara in anything), but I thought the first episode of Impress Me was one of the best episodes I've seen this year—certainly the best comedy pilot. Have you been able to watch that show yet? What are its chances on a channel I'd barely heard of before? – Eric
Matt Roush: Here's an example of my wonderful readers steering me toward something I'd neglected. This midseason has been especially high in volume—I spent an entire day last week watching the marvelous Masterpiece miniseries of Wolf Hall, which was great, but that means something's not going to get watched, and that includes this diverting acquisition from Rainn Wilson's Soul Pancake YouTube channel. The show premiered last Wednesday, and it's worth a look, starring Jim Meskimen and Ross Marquand—who it took me a few minutes to realize is the same guy currently playing Aaron, the new gay character on The Walking Dead—as celebrity impressionists trying, without much luck, to transition into "serious dramatic actors." The bit in which they're hired to step in for actual celebrities and pretend to be them during numbing radio interviews was inspired, culminating in Marquand doing his own version of a Christian Bale meltdown. Given that Schitt's Creek just got renewed, and that expectations are probably not the highest on this burgeoning channel, they could do worse than sticking behind this one.
---
Question: How do you think NBC is feeling right now about passing on Unbreakable Kimmy Schmidt? It is getting universal praise and it appears all of NBC's freshman shows will not make it to a second season. Is there any way to look at this and not think that NBC is completely tone deaf, at least this season? — Mike D.
Matt Roush: As discussed in last week's Ask Matt column, NBC is crying all the way to the bank with this one. The issue isn't being whether NBC is tone-deaf with comedy, although it's certainly struggling with its sitcom brand (and not faring all that much better with many of its new dramas), but that NBC realized this lovably offbeat series would have likely died a quick death, regardless of reviews, on its own comedy-deprived schedule, and with Netflix not only embracing the series by acquiring it from the network (whose studio produces the show), but giving it an instant second-season renewal as well, I'm sure NBC's execs aren't giving this decision a second thought. Would NBC like to be in a position to air something as distinctive as Kimmy Schmidt on its airwaves? No doubt. But given the nature of the business these days, this unexpected windfall is a happy ending for just about everyone, except for those who aren't Netflix users.
---
Question: I saw that you posted on TV Insider in one of your "What's Worth Watching" columns that you think that Modern Family will win its sixth best comedy series Emmy at this year's Primetime Emmys, but I don't want this show to win that Emmy again! I'm very sick and tired of the same old shows and actors winning the same Emmy awards every year! I don't think that MF should win yet another Emmy award just because of that gimmicky episode where all the family members connect with each other via FaceTime! I think that this year's Best Comedy Series Emmy should go to Transparent (if that show is nominated this year) instead! Why would you want MF to win another Emmy award instead of it going to another deserving sitcom? – CB
Matt Roush: Calm down. I wasn't saying I hoped Modern Family would win six in a row, just pointing out that despite the backlash this series regularly receives in some corners of the critical press, brilliant episodes like this on (which transcended its gimmick by playing out an entire inspired where-is-Haley farce on a computer screen) serve as a reminder that the show can still hit creative home runs and has earned a claim for the title. I obviously will be championing Transparent when the time comes—both in hopes the Emmy voters will recognize the series with nominations, but also arguing that it deserves to win, although choosing between this and the delightful Jane the Virgin (should it make the cut) will not be easy.
---
Question: So Castle has started shooting its 21st episode of the season, with only two more left. Wouldn't they know by now if Stana Katic and Nathan Fillion would renew their contracts? Is it normal that the production wouldn't know which way their stars are going to go regarding renewals? Because I'd have thought that, probably going into pre-production on the season finale, they'd already know if it's also the series finale. Castle has a very passionate (and vocal) fan base. People will probably rage if they spring on us last minute, "Hey, enjoy the series finale, cause it's the last you'll ever see of the show!" Wouldn't it be reasonable if they let fans know this kind of stuff in advance? Up until what point can Stana and Nathan renegotiate their contracts before ABC has to make an actual decision on the future of the show? — Gabi
Matt Roush: You don't need to tell me how passionate and vocal Castle's fan base can be. This issue has dogged the show all season, and my take on such business matters (which I don't cover or monitor on a regular basis) is that more often than not, these deals tend to get worked out on their own timetable, and I urge fans to be patient. Castle has run successfully long enough that it deserves to build up to a series finale, and I'd be surprised if the stars don't eventually sign, even if it isn't until after the current season wraps. With that in mind, it's probably in the show's best interest for the season not to end with another cliffhanger unless things are ironed out by then. ABC would obviously like to have the show around a while longer, since it's still doing just fine on Mondays, but negotiations like these can be tricky and tedious, and right now, easing fans' anxiety probably isn't a terribly high priority.
---
Question: When Spartacus ended, there were rumors of a spinoff about Caesar. I haven't heard any more about this and was wondering if you had? I miss Spartacus. It was a great show. — James
Matt Roush: No movement as far as I can tell, but if the producers ever decide to resurrect the franchise in any form—which given the show's international success would make sense—I'm sure it won't be kept a secret for long.
---
Question: I watched Netflix's Bloodline over the weekend and was totally blown away. An amazingly well written and directed story, and in my opinion every single acting performance was spot-on, particularly Kyle Chandler's. Even the actors in second-tier roles, such as Chloë Sevigny and Enrique Murciano, were at the top of their game. I hope this show will get some deserved awards recognition, though with all the competition these days it's hard to predict those things. My question is, though, are they really considering a second season? For 13 hours I watched, regretting that the biggest source of drama and conflict in this family was going to be removed by the end, meaning that there was no way they would try to make a second season … and then (spoiler alert) in the very last minute of the last episode, something happened (I'm trying not to give any spoilers here) to make me think that a second season is possible. Do you know whether that's in the cards? I know I'd love to see what this group of artists can create for an encore! What a different reaction I had to SundanceTV's The Red Road. During the preceding week, I had begun watching it. I saw three episodes one day, and found it entertaining enough, but when I returned to it three days later and started watching episode 4, I realized that I couldn't even remember much of what had happened in the first three, and moreover didn't really care, so I just stopped. — PT
Matt Roush: Haven't made it to the end of Bloodline yet—too busy sampling upcoming new shows from a very busy April to have the luxury of a binge right now, and Netflix only made the first three episodes available for preview. But if this brooding series is at all open-ended, and the producers want to continue the story, then it would be surprising if Netflix didn't give it a second season, given its history of quick pick-ups. And I'm with you on The Red Road. That one left me cold last year, and I doubt I'll be sampling the second season when it returns in early April.
---
Question: Have you ever been so disappointed with a series finale that you will not even go back and watch prior episodes? This happened with me with How I Met Your Mother. — Carey
Matt Roush: Understandable, given what a slap in the psyche that cold-hearted finale turned out to be. (Sorry, Dead Mother, you're no Robin.) But as often happens, a disappointing finale usually is prefaced by an uninspired final season, which was also the case with Mother's misguided gimmick of presenting the final year within a single wedding weekend (which also amounted to nothing). Given the glut of TV nowadays—which isn't a bad thing, mind you—I don't have a lot of time to revisit past favorites, and Mother's earlier years probably wouldn't be much of a draw for me anyway. But as a rule, I can look past a disappointing finale (case in point: Seinfeld) if much of the rest of the series brought me pleasure. Or take The X-Files, which was never the same after Mulder left (even once he returned). The fact that I wasn't crazy about the latter seasons doesn't inhibit me from wanting to watch some of the classic episodes when I'm able. Time has a way of healing most wounds, even when we're scarred by a bad finish. Give it a while, and you may find yourself drawn back into Ted's circle of friends, reminding you of why you liked them in the first place.
That's all for now. Please send your questions and comments to [email protected] or on Twitter.
READ MORE:
Ask Matt: Banshee's Awards Potential, Syfy's Monkeys Business
Ask Matt: CSI: Cyber or Broadchurch? Plus: Downton, Grey's, Grantchester, Castle
Ask Matt: Hosting the Oscars, Scandal Madness, McDreamy MIA, Sleepy Hollow
Ask Matt: Axl in The Middle, Downton Abbey's Anna-Bates Problem, Gotham Joking Around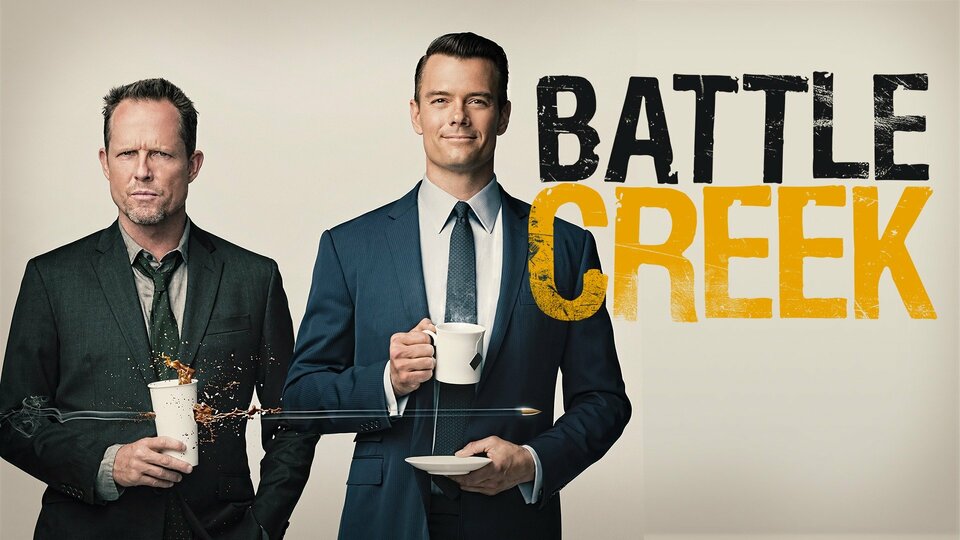 Powered by