Tina Fey and Ellie Kemper Put the Cult in Cult Comedy With Unbreakable Kimmy Schmidt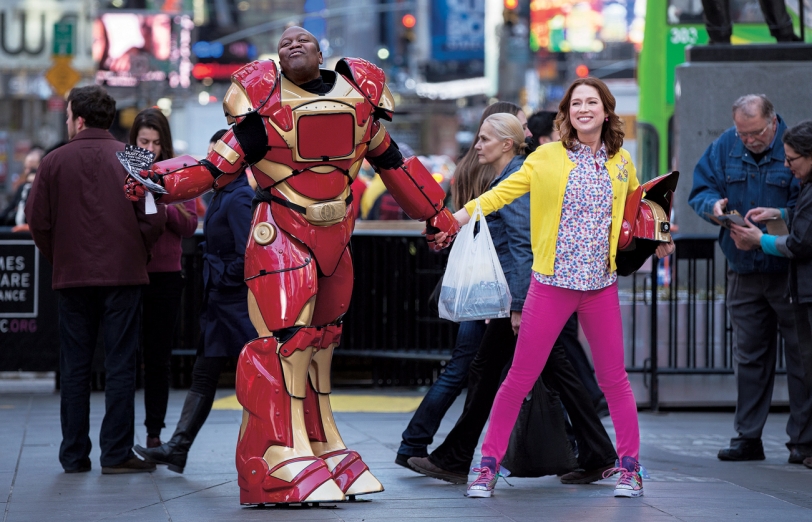 Hold our calls! The Office's adorable receptionist Ellie Kemper is back as the star of Unbreakable Kimmy Schmidt, Netflix's delightfully demented comedy about a wide-eyed escapee from a doomsday cult who trades an underground bunker for life in New York City. Originally developed for NBC, Kimmy Schmidt–which debuts on the streaming service on Friday, March 6–is the brainchild of Tina Fey and fellow 30 Rock executive producer Robert Carlock, so it bears more than a slight resemblance to that award-winning sitcom. "It does have the pacing and tone of 30 Rock," Kemper says. "Those fast cutaways and quick jokes that you might even miss if you're not listening closely." Here, Fey and Kemper give more reasons to pay attention.
Where did the idea for this show originate?
Fey: We developed it with Ellie in mind. She is so all-American but also has that mix of innocence and strength. That led us to this idea, which is meant to be a heightened version of the "lady starting over in the big city" genre.
Kemper: I feel like I've played some characters that err on the side of ditzy, but Kimmy is not a ditz. She is clearly a survivor. Anything she doesn't know is based on the fact that she was kept underground for 15 years, not on a lack of intelligence.
Were you concerned about playing cults for laughs?
Fey: For sure. We don't want to be insensitive. I read a bunch of books about people who had survived things like this. And the thing that made us feel it would maybe be OK is that the show is about people who survive and how optimistic they are to continue. It's celebrating human nature and the incredible optimism people, women in particular, are capable of.
Kemper: I was worried, personally, about how I could play it without offending anyone. But I would calm myself down by remembering that Tina and Robert were in charge of writing the story, and obviously they have a proven track record, so my fears would be allayed.
Can we talk about Tituss Burgess? We already loved him as D'Fwan on 30 Rock, but here he really gets to break out as Kimmy's new roommate, Titus.
Kemper: I love him. During the pilot, we were taking selfies. Sometimes I wet my pants when I laugh too hard, and that happened with Tituss while I was sitting on his lap taking a selfie! I got up before [he noticed]–only if he reads this would he know. But I thought, "This is such a good sign." It's the mark of a truly good time if you wet your pants from laughing! [Laughs]
How did you feel about the move from NBC to Netflix?
Fey: We were having a somewhat disheartening scheduling meeting with NBC, who liked the show and understood that Ellie was adorable, but they were saying how they weren't having success launching comedies. So we opened the conversation of letting us talk to Netflix, and NBC was very supportive. That was a weird feeling, because I have worked for so long at NBC that it was like your husband saying you should see other people.
Kemper: We found out the day before our wrap party that there would be a second season. That was such a great reason to celebrate.
Did moving to Netflix alter the way you made the show?
Kemper: People have asked if the tone might change in the second season now that there aren't network parameters, and I don't think it will. Robert and Tina like those boundaries.
Fey: I started cutting in tons of male full-frontal nudity. Basically every 10 seconds, there is a shot of someone's junk. [Laughs] The Netflix deal came down literally in the final week of shooting, so we'll see what the difference is when we start Season 2. But we were able to go back into the editing room and make things a little longer. It was so nice to take out commercial breaks and the thing that says "TV PG" in the corner. [Laughs]
Do you now get free Netflix for life?
Fey: I don't know! I already had it.
Kemper: That's what I want to know! I'm a subscriber and keep getting emails from them…and I want to ask, "Hey, any way we can reverse the fees here?" [Laughs]
Unbreakable Kimmy Schmidt, Series Premiere, Friday, March 6, Netflix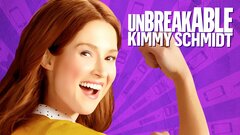 Powered by