Ask Matt: Axl in The Middle, Downton Abbey's Anna-Bates Problem, Gotham Joking Around, and More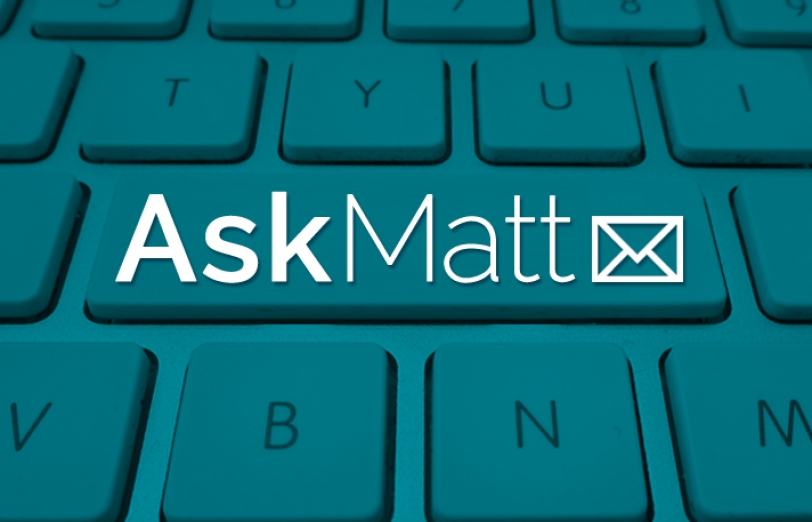 For those new to the "Ask Matt" column, this is a weekly Q&A with TV critic (also known to some TV fans as their "TV therapist") Matt Roush, who'll address whatever you love, loathe, are confused or frustrated or thrilled by in today's vast TV landscape. One caution: This is a spoiler-free zone. Don't ask me what's going to happen on a show. I prefer to find out along with everyone else. Please send your questions and comments to [email protected].
Question: Why does ABC insist on never granting early renewals, even for their hit shows that they will obviously want back? As you may have seen, Charlie McDermott took a new pilot because The Middle has not been renewed yet and the cast contracts are up at the end of the season. While most people's attitude seems to be that he's not needed in every episode because the character is at college, the reality is that the show has made storytelling about his college experience a regular thing over the past couple of years, and it's going to be weird if that component of the storytelling is suddenly minimized or goes away completely. This is especially true since Sue will presumably also be in college next year and it seemed like the writers are setting things up so that they both go to East Indiana State. That's going to take some punch out of the storyline if Axl isn't actually there. The Middle has been a solid (and criminally underappreciated) performer for ABC for a very long time, and it seems like ABC should be happy to start the renewal process early in order to accommodate Warner Bros. making new deals with the actors. If the show is to end this season, which I hope is not the case, then the writers should be notified of that in time to make the finale a proper sendoff for all of the Hecks.
And now that the Valentine's Day proposal cliffhanger has been resolved, I just felt like adding that last week's The Middle has to be one of my favorite episodes of the series to date. I love how funny it is able to be even when dealing with a weightier topic than usual. If the Emmys would consider giving awards to younger actors, Eden Sher certainly made a great case in that episode, both in the hilarious scene where her parents found out what happened and then in the end when she finally had to come clean to Darrin and talked about her future and the questions she has about her life. I felt that this whole episode exemplified how truthful and resonant The Middle is, and while I certainly enjoyed ABC's entire Wednesday lineup, The Middle was the one that really touched a nerve. — Jake
Matt Roush: I wonder if ABC owned The Middle (as an ABC Studios production instead of Warner Bros.) if they'd be in this situation. Not being an expert in business affairs, I can't really explain why this network is so stingy with early renewals, especially when it's a no-brainer, but I can say with some certainty that a Wednesday night lineup without The Middle for at least another few seasons is hard to imagine. It's also hard to imagine The Middle without Axl, so whether Charlie McDermott's pilot for CBS gets picked up or not, here's hoping he'll be available for at least some recurring cameos. And yes, yes, yes about the Sue proposal storyline and its poignant yet funny resolution. She has long been a favorite character, and this situation gave Eden Sher a chance to shine. I'm used to Sue making me laugh, but as she gave Darrin a reality check about their respective ambitions for life, she also got me choked up. What a great show.
---
Question: I read an Ask Matt letter in which the writer thought that Saul (aka Jimmy McGill) "doing mundane things" on Better Call Saul was boring. I must strenuously disagree. That's the best stuff! Sad sack Saul schlepping through his day in his baggy, ill-fitting suit and a car that's on the verge of collapse while ranting at Mike the Parking Troll is gold. I'm convinced that Bob Odenkirk is a genius for making the smarmy loser Saul even remotely sympathetic, let alone someone I actually kinda like. What I want to know is how long will this series last? Is it a self-contained short run, or could it be renewed for another season? (Please say yes.) — Carolyn
Matt Roush: No worries on Saul's behalf. The show was renewed for a second season before the first even began airing, and I'm confident that Vince Gilligan and Peter Gould will get as much time as they need to tell the story of Jimmy's evolution into Saul. And I love how you keep referring to him as Saul, even though he's still a ways from becoming that character.
---
Question: When are Bates and Anna going to catch a break on Downton Abbey? So much tension and misery. Ugh. Definitely my least favorite plotline so far this season. The way I see it, that over-the-top story has a basic flaw, in that it seems to exist only to create tension and misery for a favorite pair. A giant pile of secrets withheld until now just seems like a clunky plot device. The tension between Robert and Cora comes a close second. Where did that come from? At least Edith has something to smile about, at least for now, right? Right? — Anna
Matt Roush: Seriously, if either of them ever gets accused of something more sinister than a parking ticket in future seasons, I'm fast-forwarding through all of their scenes. Their suffering has become beyond tiresome, and as much as I enjoy the world Julian Fellowes has created, his plotting is often less than felicitous, the Cora-Robert brouhaha another case in point; after all she's done for him, how could that pompous boob doubt her? As I often remind readers, I try to avoid spoilers as much as possible, but with Downton's season ending this Sunday, I'll just say I was mostly satisfied by the way many things were resolved in this year's Christmas-themed finale. And that includes Poor Lady Edith, who's much less miserable these days (except for those moments when Lady Mary is still unconscionably cruel to her).
---
Question: I just wanted to say that I was blown away by Cameron Monaghan's short appearance as the nascent Joker on Gotham last week. He has a kind of crazy intensity which I think makes him perfect in this role. I think I have read that they don't intend to feature much of the Joker on this first season, and in fact did not originally intend to have him on the first season at all, but I was wondering whether you knew whether Cameron Monaghan will be joining the cast for Season 2. I should also mention that he was very good on that week's Shameless as well. Usually he gets only a few minutes per episode there, but this week with the whole baby-kidnapping storyline his was one of the featured performances. — Paul
Matt Roush: Gotham tends to be very coy about such matters, so hewing to my no-spoiler policy, I'll just speculate based on what I've read and heard that you probably haven't seen the last of him, but it seems unlikely that the show would elevate this character too quickly to the level that Oswald Cobblepot has inhabited this season. Until the show reveals its game plan for Season 2, I prefer to stay in the dark, of which there is always thankfully plenty in Gotham.
---
Question: I really appreciate your insight on various TV shows. Especially because there are so many quality shows on different channels and through different sources, it can be hard to know what is out there and what to spent time on. Do you think that there is any chance that AMC will do a Peggy spinoff of Mad Men? I feel like there is more of her story to tell, and I would love to see that story continue. — Kristi
Matt Roush: I would have said "no way" before AMC began cloning its signature series with the terrific Better Call Saul prequel and the upcoming Walking Dead spinoff. So while this is a fair question, and I agree to the extent that Peggy was one of the few consistently strong elements of a very uneven first half of the final season, the odds of Matthew Weiner continuing the world of Mad Men in any format would appear to be very slim. But pitch me a sequel focused on Peggy and Joan forging a future in the workplace of the '70, and I'd probably be on board with that.
---
Question: I was happy to read that you're fairly confident that CSI will be back. I enjoyed the season finale, wondered whether it would be the show's finale. I liked how they tied some things up, with not only the Sag Harbor killings but George Eads leaving, and wouldn't be surprised if this show didn't introduce, sometime in the future, CSI: San Diego. And I thought having a cliffhanger of Jules being unconscious might be a plea on their part to have the show return, but I was wondering: Is CBS' airing of CSI: Cyber (and the myriad of promos that are making me not want to watch) their way of having us forget about the original, expensively produced, CSI altogether? And do you think this "new" CSI venture is going to be successful?
Also, I so enjoyed The Mentalist, and loved the way they gave it a final and a beautifully produced series finale, but I've heard there is a possibility they might be coming up with one or two Mentalist movies, picking up where this episode left off, and I'd love that if it were so. Though thinking of how Tom Selleck's Jesse Stone movies reached their end, I wonder if it's at all possible. What do you think? Is the speculation unrealistic? — Dorothy
Matt Roush: Next week's launch of CSI: Cyber (March 4) is pretty much business as usual in terms of CBS repopulating the schedule with extensions of a popular (if past-its-prime) brand, and I wouldn't read too much into it being intended as a replacement for the mothership. Even with newly minted Oscar winner Patricia Arquette as the lead, Cyber is far from a preordained hit, given the all-around diminution of the CSI franchise. Its focus is provocative and timely, as this team dives into the "dark net" to solve crimes involving technology, so I appreciate the fact it's not just about doing the same old CSI show in a new location. If Cyber does pop, I imagine we might see either two hours of CSI on the schedule next fall, or potentially the sharing of a time period, which is happening more and more in these year-round programming days.
---
Question: Finn/Matthew Goode is missing from all the upcoming teasers for The Good Wife and isn't being mentioned at all in the PR. He's not listed for the next episode and wasn't in the last one. Is it because the return of The Good Wife airs Sunday against the Downton Abbey finale where Matthew Goode debuts as Henry Talbot? Is he gone (to Downton Abbey) for good? Why did the writers just drop the Finn/Alicia thing without explanation or transition after 18 episodes? Many curious Finn fans would appreciate an update. — Jenna
Matt Roush: Can't say if Matthew Goode's absence from this Sunday's episode was planned because of overlap with the Downton finale, and I'm not exactly sure how much we'll see that character on Downton next season. (He certainly seems smitten with Lady Mary by the end.) But I have been assured that Goode's status on The Good Wife as a series regular hasn't changed, so be patient and consider that with everything going on right now in the show, there will be weeks when his character isn't going to be in the picture. Wherever his relationship (professional or personal) with Alicia is going, it hasn't been resolved yet.
---
Question: I loved your latest review of 12 Monkeys. I also love the show and I hope your review attracts a bigger audience for it. — Shelley
Matt Roush: Wouldn't that be nice. It's getting trippier and more exciting by the week, and I hope Syfy sees it as a keeper.
---
Question: Will Stalker return? This past week's episode left us hanging. — Sue
Matt Roush: Be patient. The show is pre-empted this week for the super-sized season premieres of Survivor and The Amazing Race, and starting next week, CSI: Cyber will be getting a tryout in Stalker's Wednesday time period. But CBS says Stalker will return before season's end, so no stalking allowed until then.
That's all for now. Please send your questions and comments to [email protected].