Weekend Reviews: Battle Creek, Last Man on Earth, Secrets and Lies
CBS's most enjoyable odd couple of the midseason has nothing to do with Neil Simon and everything to do with the inspired partnership of top TV creators Vince Gilligan (Breaking Bad, Better Call Saul) and David Shore (House) on the anything-but-generic cop dramedy Battle Creek. Gilligan conceived the series about a dozen years ago, but it took the clout generated by his instantly iconic AMC series to reignite interest in this quirky procedural, in which a cynical detective from Battle Creek, Michigan's hard-luck police department finds himself working alongside a matinee-idol gee-whiz FBI agent who may not be as squeaky clean as he looks. (Shore takes on show-running duties while Gilligan stays busy with the even-more-original Saul).
"We're cops, not movie stars," grouses world-weary Det. Russ Agnew (Dean Winters, aka "Mayhem" from the TV ads), who's fed up with a funky squad so underfunded even their tasers lack juice. One of the best reasons to watch Battle Creek is to savor Winters' epic slow burn as he observes, through clenched teeth and perpetual grimace, the adulation bestowed upon FBI golden-boy Milt Chamberlain (Josh Duhamel, slyly playing off his surface dazzle) upon his arrival. When Milt whips out booties for all to wear at a crime scene—Russ, naturally, refuses—the orgasmic oohs and aahs from the hapless schmos is pretty funny. (To everyone but Russ.)
The conflict goes beyond looks, because Milt's trusting, genial optimism clashes repeatedly with Russ's tough-guy technique. "Everyone seems sincere to you because you're a gracious man," Russ explains. And when Milt thanks him, Russ barks: "See? You thought I was being sincere."
In tone, Battle Creek is like a mellower version of an offbeat David E. Kelley project like Picket Fences. (When you meet the medical examiner in next Sunday's episode, you'll know what I mean.) You won't have to be a Breaking Bad fan to appreciate the parody in an upcoming episode that mines intrigue within a maple-syrup cartel, and the leads are surrounded by an appealing cast of against-the-grain colleagues played by Janet McTeer (as the statuesque commander), Kal Penn, Liza Lapira, Damon Herriman (Justified's ill-fated Dewey Crowe), and Edward Fordham, Jr.
Even better, the show's premiere signals a return of CBS's best drama lineup, including the West Wing-lite intrigues of the politically escapist Madam Secretary (8/7c) and the peerlessly entertaining machinations of The Good Wife (9/8c), which comes roaring road with a typically splendid guest cast including David Hyde Pierce, Dylan Baker, Laura Benanti, and Ed Asner.
O SOLO MIO: Laughing at the apocalypse may not be everyone's cup of tea, but for those too squeamish to endure The Walking Dead, Fox's bracingly original, rollickingly funny and unpredictable new comedy The Last Man on Earth has, at its best, the timeless appeal of silent-movie-era clowning with a post-modern dude-run-amok sensibility. In what begins as an extended solo act, Saturday Night Live veteran Will Forte gives a brave and endearing performance as every-schlub Phil Miller, last man-child standing after a virus apparently wiped out all other traces of human life, not even leaving zombies behind.
A one-man band of anarchic impulse wandering through a lonely wilderness of empty stores and unpopulated Phoenix mansions, forlorn Phil indulges the sorts of over-the-top fantasies you'd expect, including lolling in a margarita wading pool with salt rim. Before long, as he lets his beard grow to Castaway dimensions, Phil is like the living dead, muttering, "I'd give anything to see another woman again."
Like The Twilight Zone with a hangover, Last Man evolves into a parable of being careful what you wish for. Saying more would risk spoiling the fun, of which there is plenty. Now excuse me while I go dive into my pool of tequila. Who needs people?
NO LIE, IT'S TERRIBLE: The biggest disappointment in a busy Sunday of premieres is ABC's dreary he-dun-it (or did he?) Secrets and Lies, which could just as well be called How to Get Away With Boredom. As ordinary as its unimaginative title suggests, Lies is reminiscent of The Killing in its frequent moody downpours—minus, sadly, the terrific acting and layers of ambiguity. (I'm not sure the mediocrity of this show can be forgiven even if Lies does wrap up the case by the end of the first season.)
This clichéd murder mystery, which like the BBC America's compelling and soon-to-return Broadchurch (and Fox's unfortunate remake Gracepoint), involves the shocking death of a young boy, which turns out to be one grim slog of a nightmare scenario for poor Ben Crawford (Ryan Philippe). This well-liked family man and house painter inexplicably becomes Neighborhood Pariah #1 after discovering the little neighbor boy's body while jogging in the rainy woods. Ben's nemesis: dour Det. Andrea Cornell (Juliette Lewis), who instantly zeroes in on Ben with the sort of glowering intensity you'd expect from procedural schlock like Stalker.
The two stars appear locked in an unappetizing pout-off of lousy acting: Lewis projecting unrelieved, almost comical gloom, and Philippe an existential ennui, even as he and his family (including an estranged wife, harshly played by KaDee Strickland) are subjected to a traditional media circus and various other melodrama: Vandalism! Evil-eye stares at a funeral! Nothing you've never seen a hundred times before, often better. The tired plotting builds to easily predicted twists and the music swells for cheap effect at nearly every act break. If you make it through the entire two-hour premiere, I'll have to presume your remote isn't working, and that's a secret you can keep to yourself.
Battle Creek, Sunday, March 1, 10/9c, CBS
The Last Man on Earth, Sunday, March 1, 9/8c, Fox
Secrets and Lies, Sunday, March 1, 9/8c, ABC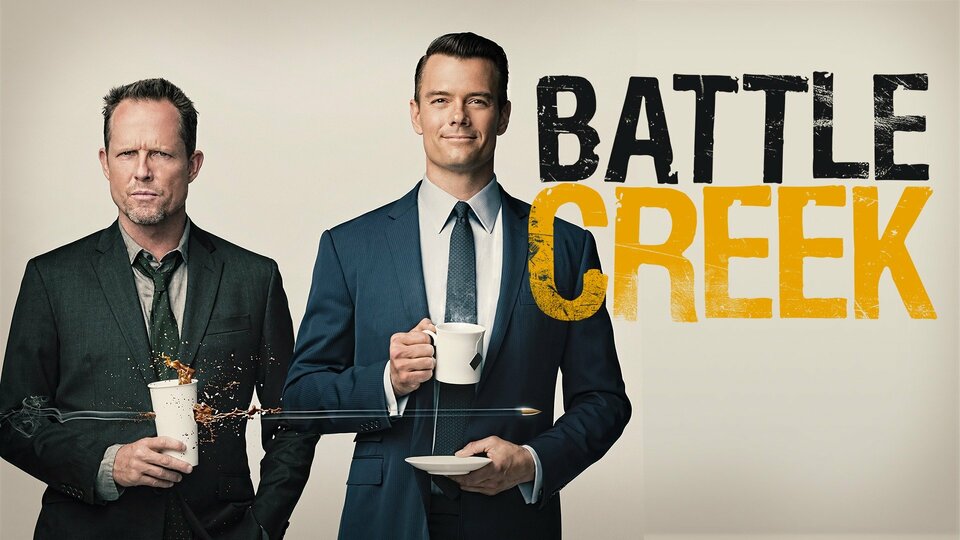 Powered by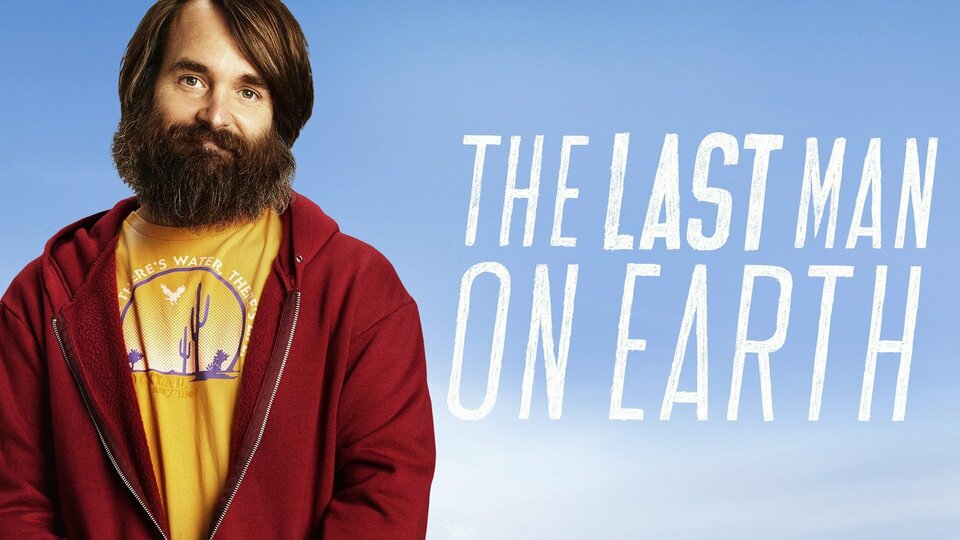 Powered by