Ask Matt: Secrets and Lies' Deal Breaker, Mad Men's Final Episodes, The Good Wife, Battle Creek, and More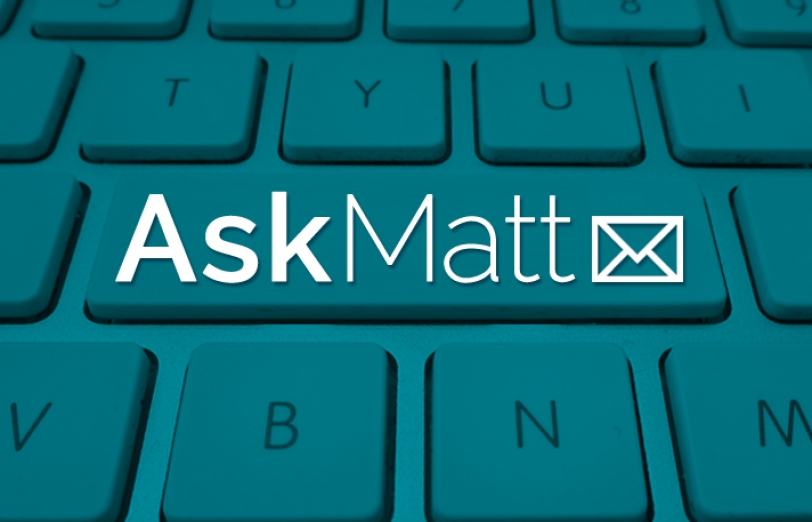 Good news, Ask Matt fans! TV Insider is now presenting the popular Q&A with TV critic (and sometime "TV therapist") Matt Roush twice a week—on Tuesdays and Thursdays—giving you twice as much opportunity to share your concerns and join in the love for all things TV in today's vast landscape. One caution: This is a spoiler-free zone. Please send your questions and comments to [email protected] and follow me on Twitter.
Question: I wonder whether you've ever had this experience: that you stopped watching a show because, even though you enjoyed most of it, you found one character to be unbearably irritating. For example, I stopped watching The Goldbergs halfway through the first season because of the older son; The Comedians (which I recall you do not like) is based on a good idea, and Billy Crystal is fine in it, but Josh Gad's character is just irritating and not funny at all; and Secrets and Lies I wanted to watch (despite your warning) because I've always liked Ryan Phillippe and quite enjoyed the Australian original, but I stopped after the first episode solely because I couldn't bear to watch Juliette Lewis's portrayal of the detective. I can't see any other explanation than that the director told her to get in front of the camera and be as irritating as possible. And I had reached the point where I was fast-forwarding through a lot of Jeremy Clarkson sections of the UK Top Gear before he got fired, because I was tired of his pomposity. — Paul
Matt Roush: These are what's known as deal-breakers, and Juliette Lewis's misconceived sourpuss performance in particular certainly qualifies for me as one of the most jeer-able things about the 2015 TV year to date. I forced myself to watch Lies' last two episodes (after bailing earlier) because it's likely to be renewed and I was curious how they'd leave it, and not only was the story preposterous and ultimately predictable, the acting was laughable (I'm not that drawn to Ryan Phillippe's pout, either, and what a dim bulb his character was). Can't argue with you about the lazy way Josh Gad is portrayed on The Comedians as well, and my other example from this midseason would be Rainn Wilson's smugly repulsive performance as Backstrom (which I know has its advocates, but I'm not among them).
---
Question: What do you think of Mad Men so far this half-season? The last two episodes, when the firm found out they were being absorbed by McCann Erickson, and then when they moved over there with varying degrees of success, I thought were great and demonstrated the show really going somewhere new and exciting. But the episodes prior to that were not terribly compelling. I'm not as fascinated with Elizabeth Reaser's waitress as Don is, and I'm not sure why we needed an entire episode centered around Megan and her family when the state of her relationship with Don was very clear at the end of last year's half-season. I know the show is usually a slow build, but considering how few episodes there were left this year, I'm just a bit surprised Matthew Weiner didn't choose to hit the ground running for once. The split-season thing did not work at all as any momentum they had last year was stalled by the break, and while I'm going to miss the company of these characters on my Sunday nights for sure, I can't shake the feeling that much of this half-season has felt random, centered around new characters or those we don't care about, instead of a victory lap giving closure to everyone. I just hope the final two hours keep up the quality of the last couple of weeks, and that we haven't seen the last of Joan, given how things ended for her. — Jake
Matt Roush: Mad Men has been so uneven in its last year, and I agree it was done no favors by AMC's craven and clueless decision to split the final season into two halves, that its creative comeback these last two weeks has been unexpectedly exhilarating. Amazing what telling an actual story can do for you. It had got to the point where if I saw one more symbolic shot of Lonely Don in his empty apartment, I thought I was going to lose it. (And as fine as last week's episode was, cueing Don to play hooky by watching a plane go by felt awfully clichéd. As much as I love Robert Morse, a ghost visitation by Cooper in the passenger's seat was the show at its most pretentious. And I marvel at how Don found Diana's old home in Racine without a GPS.) Still: Joan! What powerful work from Christina Hendricks, and I loved everything about Roger and Peggy's surreal respite in the abandoned office. The real issue here is that by splitting the season and giving us only seven hours to wrap things up, expectations are ridiculously high, and any moment that feels tangential is aggravating (totally agree about Megan, and while I thought Elizabeth Reaser was quite moving as the damaged Diana, I understand why many wouldn't care).
---
Question: In your mind, which of these is best? 1. Mad Men 2. House of Cards 3. Damages 4. Homeland 5. The Americans – Cory [from Twitter]
Matt Roush: Somehow you left The Good Wife, network TV's best drama, off this list, and I'd put that above House of Cards (third year a real dropoff in quality and interest, and never as good as the British original) and Damages (which had some very good seasons, but I'm not sure belongs in this particular pantheon). From this list, The Americans is currently tops in my book, although depending on the week (see above), Mad Men comes close, and factoring in its brilliant early seasons, reigns above all. Homeland had a significant comeback last season, but is still far from the critical phenom of its first year, bringing up the issue of how some shows would be so much better off with more limited runs. (Back to House of Cards: The British series was three seasons and out, and the Netflix remake might have been wise to follow that model.)
---
Question: My channel guide shows this week's episode of USA Network's Dig to be the season finale. Please tell me this show has not been renewed. While I normally applaud anything that brings Jason Isaacs to American TV, and while I've hung with Dig to the end (only because I stuck with it through five weeks and assumed it would end), this potboiler went off the rails pretty quickly. The entire Lauren Ambrose plotline was a waste of time, and unless they explain in the last episode why it happened, the bad guys would have gotten away with everything if they hadn't intentionally dragged Jason Isaacs' character into the plot! USA would be better off reviving Awake, or, better yet, funding a new round of Jackson Brodie mysteries.
On a completely unrelated note, I have yet to delete the last episode of Justified from my DVR—I keep watching the scenes between Boyd and Raylan. The finale was both completely unexpected and perfect (except I was sad to see Raylan's hat killed off). I only mention this to hope that Graham Yost is able to pull off the same miracle when (years down the line, I hope) The Americans comes to an end. — Rick
Matt Roush: Oh, Jackson Brodie. Wouldn't it be great to get more Case Histories episodes? (Nothing on the horizon in case anyone was asking.) I gave Dig the benefit of the doubt early on because I'm also a major Jason Isaacs fan, but the absurdly convoluted and overheated story did me in before the first month was out, and it's not like I'm lacking compelling stuff to watch these days. Choices must be made. And of course I couldn't agree more about Justified. One of the greatest final episodes in quite some time, and while Graham Yost isn't nearly as intimately involved in the running of The Americans, I share your hope that when that story comes to an end, we will feel as satisfied.
---
Question: I have seen some reports that Battle Creek is one of those bubble shows and will probably be canceled. I am puzzled by its lack of success. The cast is so good and seems to have a nice easy ensemble chemistry. Sunday night's episode which showcased the whole squad working on the case was really so good. Dean Winters and Josh Duhamel are the leads and it leaves some great actors to serve as supporting (!) cast; Janet McTeer and Kal Penn are awesome in their roles. And it seems to be right in the CBS wheelhouse. I think it's as good as any of the CSI or NCIS shows with less gore and violence. The one thing I could definitely do without is the unrequited love thing between Russ and Holly. It just doesn't work for me and I see no reason why one of them would not have just asked the other out! I won't be surprised if the show is canceled, but I will miss it. It's just a pleasant way to spend an hour (which is the way I feel about Elementary); it's not too tense or dark and the actors seem to be enjoying themselves. I hope CBS tries it on another night—Friday maybe? What do you think its chances are?
And on a completely different note, I could not agree more with your comment in Tuesday's column that "I wouldn't want to watch a show where I thought Twitter or some other sort of fan response was guiding the narrative. I'm OK with being surprised, shocked, even upset by where a story may take us, as long as it's not gratuitous or unearned." For every pairing that one fan base wants and loves, there is always someone who prefers another. The same holds true when characters are killed. I have not watched Grey's Anatomy for several years now, but when I did, I know not all of my friends were that fond of Derek. Now Cristina on the other hand … that loss was what drove me away. — Shelley
Matt Roush: The odds probably aren't in Battle Creek's favor, not because of quality—the show is finding its way, as often happens in freshman seasons, and you make good points about its best assets—but because of the relative strength and stability of CBS's overall schedule. The network doesn't need a middling crime drama when its inventory is so full of like-minded hits, and if CBS has to choose between this and Elementary to make room for something new in the fall, I'd put my money on Sherlock. Moving Battle Creek to Fridays would protect it, but I'd be surprised if CBS messes with the current lineup, although the network (to its credit) is known for shaking things up to keep the schedule from stagnating. (Which is why I wouldn't be shocked if Elementary leaves its Thursday perch, but we'll find out next Wednesday.)
And thanks for the Grey's feedback. I tend to agree that losing Yang a year ago was much more of a blow, to Meredith and to the show as a whole. As I write in next week's issue of TV Guide Magazine: "Life goes on, but does the show have to?"
---
Question: After watching last week's The Good Wife, I really wish the show would leave well enough alone with Kalinda (aside from dealing with the emotional fallout for Cary). While I try not to pay much attention to behind-the-scenes scuttlebutt—and I know gossip isn't your area—it does seem obvious that something happened off-screen between Archie Panjabi and Julianna Margulies that apparently makes it impossible for them to be in the same room together. The new fake flashback in the bar, filmed in two separate shots, only made this more glaringly obvious and distracting, particularly when juxtaposed with a few seconds of an actual flashback to the good old days. What the issue was between the actors, I have no idea–and I don't care. It disappoints me that professionalism couldn't win out, but it's done, and I wish Kalinda's goodbye last episode had been the end of it. We've been told she'll appear in the finale this Sunday, so I suppose we'll see what unfolds.
Also, a follow-up: Could the show stop telling us these things? After the masterful way they kept Josh Charles's exit a secret and delivered a gut punch with Will's death, I have no idea why it was announced months ago that Panjabi was leaving. I'm sure I wasn't the only one who guessed Kalinda would have to disappear to avoid the wrath of Lemond Bishop. Perhaps another twist will be coming, but after I found out Kalinda's days in Chicago were numbered, I really just wanted them to get on with it. The Good Wife is still one of my very favorites, but the second half of this season has been uneven. I'm relieved the election business is behind us, and I wholeheartedly welcome Alicia's return to the courtroom. Bring on Florrick/Polmar! — Keira
Matt Roush: Looking back, the election really was such a red herring, wasn't it, because there's no way Alicia was going to stop practicing law. It's one of the best things about the show. Whether she opens a new shingle with Finn Polmar (the better-than-good Matthew Goode) or goes back however reluctantly to her former workplace (which I wouldn't mind, either), I'm looking forward to what comes next. And honestly, even an uneven Good Wife season is better than most. As for the Kalinda/Alicia (or, I guess, Panjabi/Margulies) situation: Sigh. The editing of that scene couldn't have been more glaringly obvious. And regarding the foreknowledge of Archie Panjabi leaving the show: It's a reminder of how rare and special true unspoiled surprises like Josh Charles's departure is in today's voracious media climate. It would be disingenuous of me to criticize an industry that I participate in, when it comes to reporting showbiz news—in this case, Panjabi publicizing a studio development deal back in October, forcing the obvious conclusion that she'd be leaving The Good Wife. But in this case, ignorance might have been bliss, though rather impossible to keep blinders on if you're even a casual follower of this sort of industry reporting. I wouldn't blame the show, though, which I'm betting would have preferred to be able to keep us guessing about Kalinda's, and everyone else's, fate.
That's all for now, but remember that there are now Ask Matt columns on Tuesdays and Thursdays! (I'll try to keep to that schedule next week, but with all of the network Upfronts to attend, can't promise anything.) Regardless, I can't do it without your contributions, so please keep sending questions and comments to [email protected] or shoot me a line on Twitter.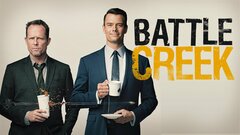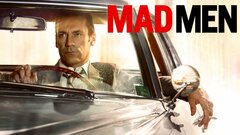 Mad Men
where to stream