Ask Matt: Banshee's Awards Potential, Syfy's Monkeys Business, and More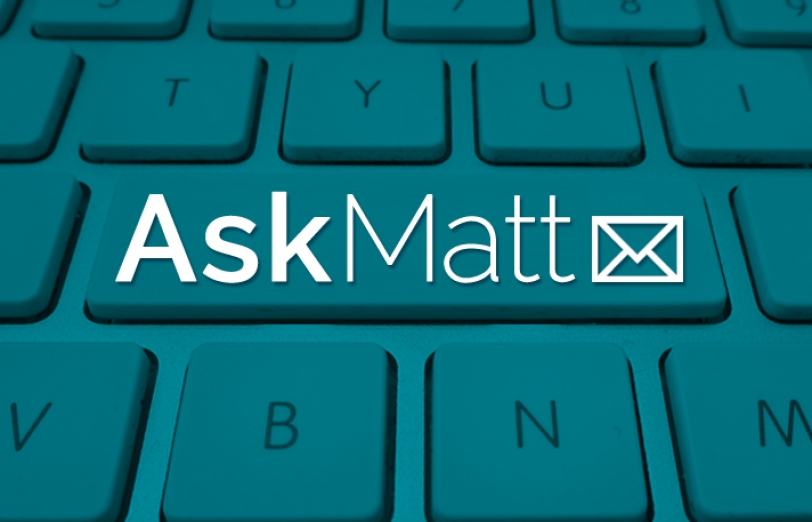 This is a weekly Q&A with TV critic (also known to some TV fans as their "TV therapist") Matt Roush, who'll address whatever you love, loathe, are confused or frustrated or thrilled by in today's vast TV landscape. One caution: This is a spoiler-free zone. Don't ask me what's going to happen on a show. I prefer to find out along with everyone else. Please send your questions and comments to [email protected] and follow me on Twitter.
That's all for now. Please send your questions and comments to [email protected]
Question: I know it's a long shot, but any chance of awards love being shown to Banshee? — Geoff
Matt Roush: I'm just having fun imagining the cast of this ultra-violent series arriving at any awards show, locked and loaded and ready to turn the carpet red with blood. Honestly, as much as I enjoy this Cinemax series as a visceral guilty pleasure, I wouldn't count on Banshee getting any serious attention from the people who hand out glittery hardware. (However, if Guns & Ammo had its own gala, that might be a different story.) I'm sure the producers and actors have no illusions that they'd be invited to an Emmy or Golden Globe or SAG party, but if there were justice, the remarkable heist episode from Feb. 20 ("You Can't Hide From the Dead") would be given serious consideration for its direction (by exec producer Greg Yaitanes) and for the editing of the heist sequence, told in a riveting sequence using only surveillance and security monitors and body cameras to capture the thrilling action. Work like this does deserve consideration.
---
Question: Any word on Motive returning to ABC this summer? We really enjoy the show and the actors. I know it was renewed in Canada. — LTZ (from Twitter)
Matt Roush: ABC has yet to announce much of its summer programming strategy, but it would be surprising if this low-cost staple wouldn't be brought back. Its ratings may not be as robust as fellow import Rookie Blue, but it still beats the black hole of summer repeats. The networks have begun to trumpet their summer offerings, so shouldn't be long before you know one way or the other.
---
Question: I've recently discovered 12 Monkeys on Syfy and just got caught up. What a terrific show! They've managed to create tension, urgency, danger, and challenging moral dilemmas along with tight plotting (see episode "Atari"). Everything I want in a time-travel thriller! The relationships between the characters are great (love the Cole/Ramse friendship), and Aaron Stanford does a wonderful job as the main character. His Cole is weary but resolute, conflicted yet focused, and Stanford manages to convey a depth of character that isn't quite yet on the page. I'm really interested to find out more about Cole's past (his past, not him in the "past" past). Most importantly what exactly convinced him to take on a task that, if successful, will result in his never having existed? Needless to say, I hope 12 Monkeys gets another season or two. So I'm wondering, what is Syfy's measure for a successful series? They are certainly no cable powerhouse like AMC or FX, and I have no idea what their viewership is. — Alexa
Matt Roush: The good news: Since you wrote in, Syfy has confirmed 12 Monkeys will get a second season. I'm a fan as well (see my recent review), and it's getting even more compelling now that long-time BFFs Cole and Ramse are at odds, with Ramse turning on the mission to preserve the existence of the son he just learned about. Some episodes are almost too dizzying as they bounce around in time, but it's the most creatively adventurous show I've seen on Syfy in some time, and there's a terrific twist in this Friday's episode. I'm hoping to have time this week to binge on screeners all the way to the end of the season. As for how Syfy or anyone measures success these days, you've got me. But in the announcement of the show's renewals, Syfy was trumpeting a record L3 (live plus three-days of DVR) lift in viewing, and says the show has reached 15 million viewers to date. I'm immune to ratings spin myself, but anything that helps justify something as enjoyable as this show sticking around is OK by me.
---
Question: I've been following the news coming out of the various PaleyFest panels and was especially intrigued by information regarding the fifth season of one of my favorite, but most troubled, shows: Showtime's Homeland. It has been uneven for quite some time, but (in my opinion) was much improved last season—until the mystifyingly quiet finale. Learning they're jumping ahead several years in time, and Carrie no longer being attached to the CIA, it sounds like they're reinventing the show once again. Do you think that's a good idea? Are you eager for Season 5? — Jan
Matt Roush: I do look forward to a re-imagined, and perhaps re-energized, Homeland. I enjoyed last season more than the previous as well, but continued to be mystified as to why the CIA would position someone as unstable as Carrie in a zone any hotter than Antarctica. Seemed ridiculous she'd be given that much authority in a place as volatile as Pakistan. So I'm all for the show refreshing the format, and giving us a new Carrie in a new situation. I'm not sure the series will ever achieve the intense and suspenseful dynamism of that first Brody season, but this seems a fairly logical survival mechanism to lure a skeptical audience back.
---
Question: I can't wait for the two-hour Empire season finale this week, but I'm also dreading it, because I'm going to miss my new obsession big-time. Do you think Fox regrets not giving this breakout hit a longer season order, and will they be able to resist expanding it next season? I know I'd want to see as many episodes as they could produce, but also worried about quality control if they let it go on too long (see: Glee). And, while we're on the subject: Cookie Lyon FTW! — Cassandra
Matt Roush: Couldn't agree more, and I feel your angst. When a show burns this bright and this fast, the natural inclination is to milk it for all that it's worth. But I'm a big advocate in leaving the audience wanting more, and given how ferociously Empire burns through story, the shorter season may actually be a blessing. Plus, the limited duration helped attract stars like Terrence Howard and Taraji P. Henson, who in particular was not looking to be locked down to a 22-episode commitment. I'd be shocked if Fox didn't try to up the ante a bit next season with an increased order. But I don't see Empire ever being a September-to-May series, and creatively speaking, that could be a good thing.
---
Question: Upon looking at Unbreakable Kimmy Schmidt on Netflix, I could understand why NBC had a hard time scheduling it during the fall and winter/spring TV seasons. But I wonder why they couldn't hold the sitcom over for the summer and pair it with Welcome to Sweden and/or the yet-to-be-scheduled Mr. Robinson? — Alex
Matt Roush: There's no way to look at what happened with Kimmy Schmidt and not see it as a win for NBC, and for the show's producers. If it had aired on the network at any time, including the summer (when expectations, admittedly, are lower), a show this precious and offbeat would almost certainly have languished, and even with NBC's regard for Tina Fey, would have been lucky to make it through the first 13, let alone beyond. By selling the show to Netflix, NBC got an instant second-season pickup for Kimmy, which qualifies as the happiest of endings.
---
Question: I'm in the midst of a post-binge depression after devouring the entire season of Bosch on Amazon! As an L.A. native, I found it particularly enjoyable, which is why I'm so concerned about the possibility of it not returning for a second season. My fear turned to panic when I learned that Amazon recently announced the second season for Mozart in the Jungle (I would assume that they would have announced them together if it was already picked up). Any word on how it's doing and its chances of coming back? — Liz
Matt Roush: The streaming services aren't especially forthcoming when it comes to viewership information, and I haven't seen anything reported about how Bosch has done compared to other Amazon fare. Every deal is different, so I wouldn't read too much into Mozart's renewal coming more quickly than a decision about Bosch's future. This series still seems to me such a natural for Amazon, given its origin in a best-selling book series (many of which I acquired through Amazon and, more recently, on Kindle). And from what I could tell, the critical reception was positive (though maybe not as rapturous as for Transparent). So until you hear otherwise, I'd stay hopeful on this one.
Update (March 18): Good news! Since we posted this column, Amazon has green-lighted a second season of Bosch.
---
Question: Critics, including yourself, tended to hate CBS's remake of The Odd Couple. But it seems to be doing very well riding The Big Bang Theory's coattails on Thursdays. Do you think it will get a second season? Should it? — Emmett
Matt Roush: Will: Most likely, although if CBS moves it away from its powerful lead-in, all bets are off. Should: Are you kidding?
That's all for now. Please send your questions and comments to [email protected]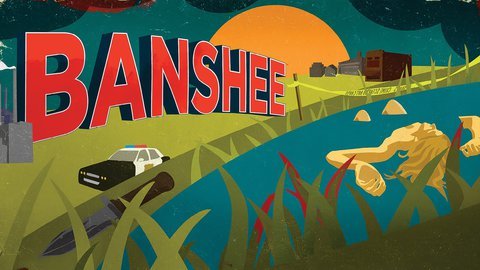 Banshee
where to stream
Powered by