'SCTV' Vet Andrea Martin Goes Full Cheerleading Intern for NBC's Comedy 'Great News'
Anyone who has seen My Big Fat Greek Wedding or Difficult People knows SCTV legend Andrea Martin can play one funny mother. On NBC's new workplace comedy (created by 30 Rock alum Tracey Wigfield), Martin finds herself in familiar maternal territory as a neurotically overprotective mom who manages to land an internship at the same New Jersey TV station where her daughter (Briga Heelan) is a news producer. Martin gives us the scoop.
How was the character pitched to you?
Tracey didn't describe the character as much as she described her mother. [Laughs] She has such a close bond with her mom, and that, of course, was the impetus for the series. She thinks of her mom as a cheerleader, someone that unconditionally loves her, that is excitable, exciting, no filter, you know? "Overbearing" has a negative connotation, and I know that Tracey doesn't feel that way about her mom, and I certainly didn't feel that way when I was playing the part.
See Also
Get a first look at the cable news spoof from a team of '30 Rock' vets.
Briga Heelan plays your daughter on the show. Did the two of you do anything special to nail that mix of mother-daughter tension and chemistry?
There was instant chemistry between us. She is an open, lovely, generous actress, as well as a very grounded human being. And she also has a close relationship with her mom. So, I think, we were really fortunate that we didn't have to work at it. Our affection for one another was genuine. I know it was for everybody in that cast, actually.
Both you and costar John Michael Higgins have a background in improv. What's it like bouncing off each other on set?
It's very hard to control the laughter. I mean, really, we didn't ever get through a scene, certainly in rehearsals, where we just weren't laughing at one another.
Great News, Series Premiere, Tuesday, April 25, 9/8c, NBC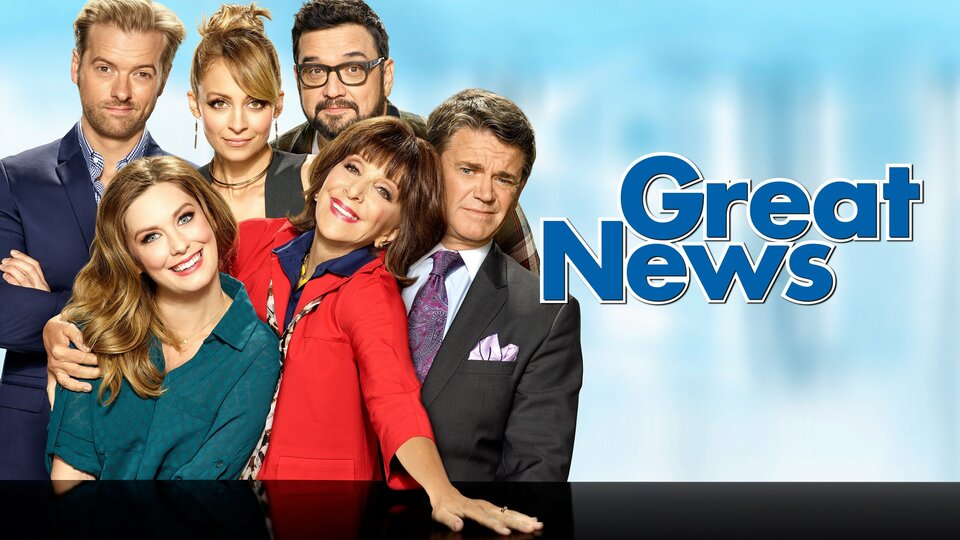 Powered by