'Great News': First Look at NBC's Cable News Comedy (VIDEO)
TV has spent a lot of time looking behind the scenes of news programs and laughing at them. NewsRadio, Murphy Brown, The Mary Tyler Moore Show…possibly even The Newsroom, although we probably shouldn't have been laughing at the HBO drama's preachy self-righteousness. But anyway, with NBC's comedy Great News, there's a new girl in town, and she's looking good (to quote another comedy that was not about news people).
Created by Tracey Wigfield (The Mindy Project, 30 Rock) and set in the offices of The Breakdown, a struggling cable news show led by a smug-yet-needy anchor (John Michael Higgins) and his vapid sidekick (Nicole Richie), Great News is just what we need in this era where every other headline is accused of being fake news: Real smart writing, a sharp industry perspective and all the Andrea Martin we could ever hope for. The Emmy and Tony-winning legend stars as Carol, a back-to-school mom who scores an internship on the show where her long-suffering daughter Katie (Briga Heelan) works as an under-appreciated producer.
See Also
The new office comedy comes from a 30 Rock threesome.
In this exclusive first-look at the NBC sitcom, Martin, Heelan and the whole crew (including Wigfield's 30 Rock pals and co-executive producers Tina Fey and Robert Carlock) give a little more insight into what viewers can expect from the show, which premieres on April 25th and will air back-to-back episodes for its five-week run.
Great News, series premiere, Tuesday, April 25, 9/8c, NBC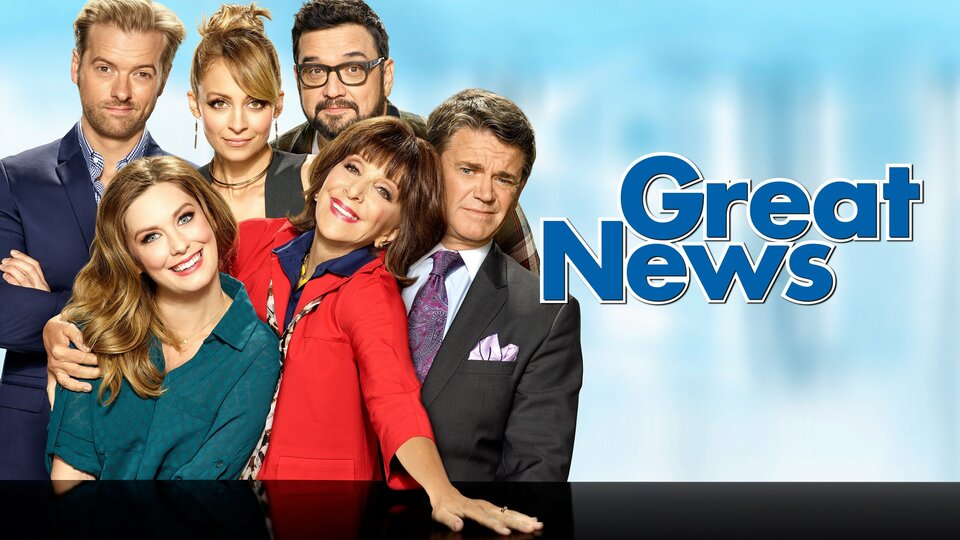 Powered by